Mission Accomplished: How Mapcreator Empowers Local News
Mapcreator's goal is to help "democratize" mapmaking in news organizations. The intuitive, streamlined tool empowers non-designers such as reporters, editors, and producers to make consistently good professional-quality maps tailored to their stories and publish them quickly.
This is especially true for the staple of any newsroom: the locator map.
The design staff can focus on setting styling defaults for consistent branding and creating more complicated visuals, while those in the newsroom can produce many of the maps on deadline.
Success story: Action News Jacksonville
A great case in point is local station ActionNewsJax, one of Mapcreator's Cox Media Group partners. The editorial team has produced and downloaded dozens of maps for publication online and on-air in just the first months of having Mapcreator.
With only two graphic artists on staff and an increasing demand for street-level maps in our news coverage, we needed to find an intuitive map solution that producers could use themselves.

–Kim Colombero, Art Director
100% Accuracy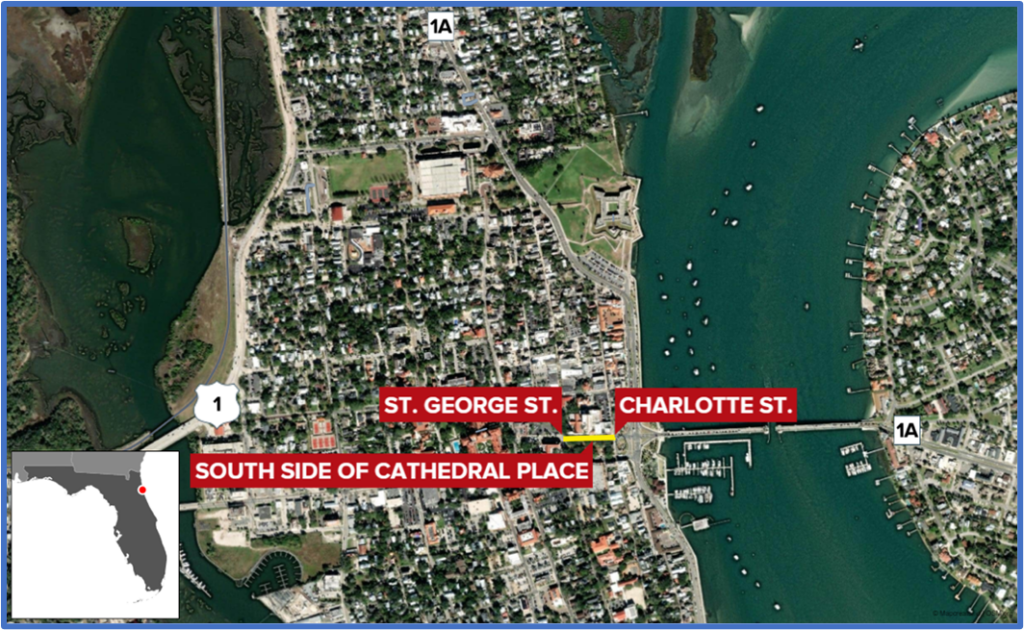 Locations in Mapcreator's satellite and street maps are 100% accurate, anywhere in the world, rivaling top mapping applications. And icons, labels, lines, and textboxes can be automatically placed with pinpoint precision.
Consistent, on-brand results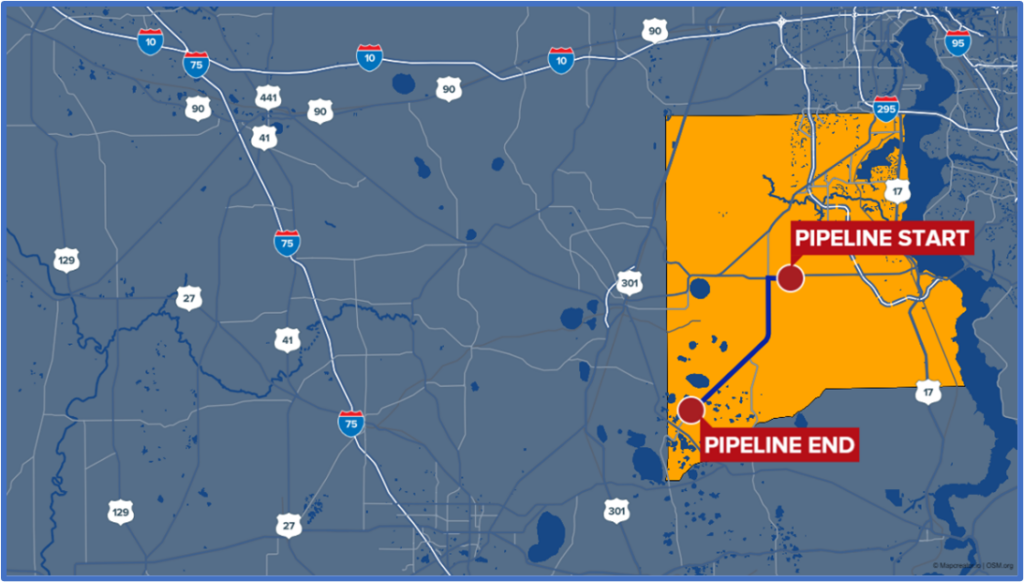 The station's design elements are built into every user's account to assure fast, consistent results with no styling guesswork, whether for desktop, mobile or on-air.
Multiple maps, zero complaints
As the editorial team continues to leverage Mapcreator, the process has been a typically smooth integration with a busy newsroom's workflow.
"After fielding dozens of complaints over two years about the provider we'd been using, I stumbled upon Mapcreator.io. Since we made the switch, I haven't received a single complaint."

–Kim Colombero, Art Director
Mapcreator trial accounts are free