An easy, powerful, and intuitive mapping tool for your business
Mapcreator is a mapping tool that makes the daily tasks easier for thousands of professionals around the world every day. With our mapping software, you can easily create, fully edit and export maps that will make the difference. Other mapping tools are cumbersome and complex to use. Mapcreator was designed to make mapping fast and straightforward for everyone—no matter their skill level.
Annotate your maps
Place additional elements, such as icons and data layers on your map and draw lines or polygons. Tell more – with fewer words.

Share, print, embed or display your maps
Export your maps dynamically to various formats: SVG, PDF, PNG, JPG, EPS, Web (HTML).

Import data on your maps with one click
Drag and drop your spreadsheets or data files to visualize your data.

Get maps with your branding
Our in-house team of designers designs your own map styles from colors to fonts, labels, and markers to match your visual identity.
Enrich your map with annotations
Create annotated maps
Mapcreator provides features that let you customize your map with markers, labels, routes, polygons and many other visual elements. We also offer customization service to design a map style with your brand's image (colors, font, icons etc.) and labels to annotate your map efficiently. We provide essential customization and editing tools to generate beautiful, customized maps. It is easy to generate and edit all types of maps using our online mapping software.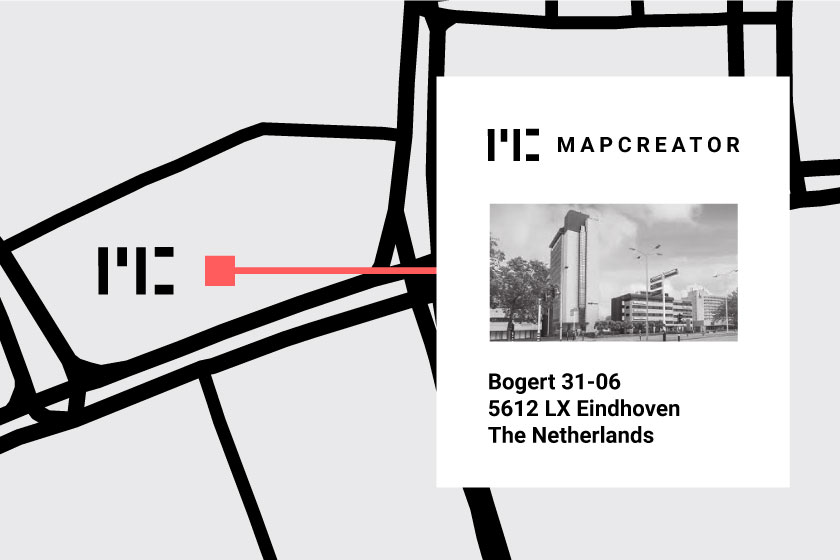 Import data on your maps with one click
Mapping tool data input
You have a list of addresses and need a fast way to visualize them on a map? We got you! Upload your location data to our mapping tool from a spreadsheet or a KML, GeoJSON and GPX file and with a simple drag and drop and immediately explore it on your map. Link the address data with icons and visualize interactivity referencing to the uploaded file.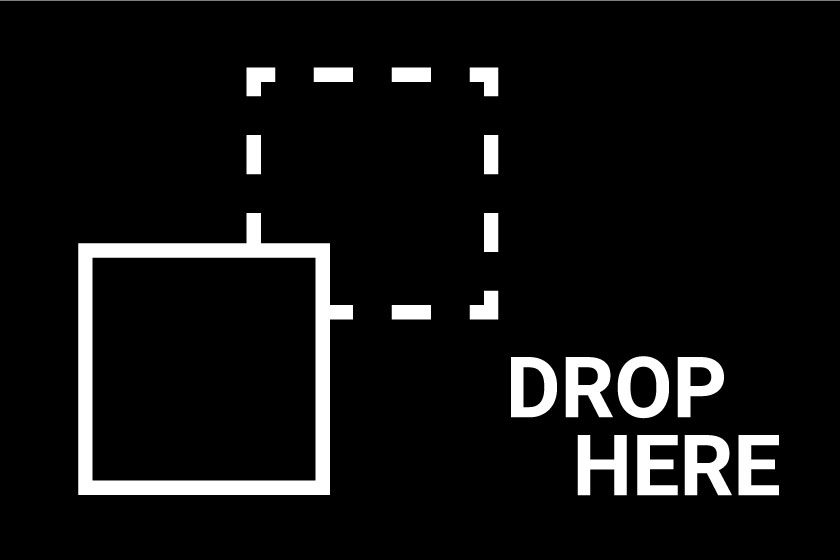 Get maps with custom branding
Custom map design
Our in-house design team can create custom map styles for you – from colors to fonts, labels, and markers – to match your visual identity. This will make your branding homogeneous and your maps visually appealing. We also offer you the possibility to use the standard map styles designed by our map specialists.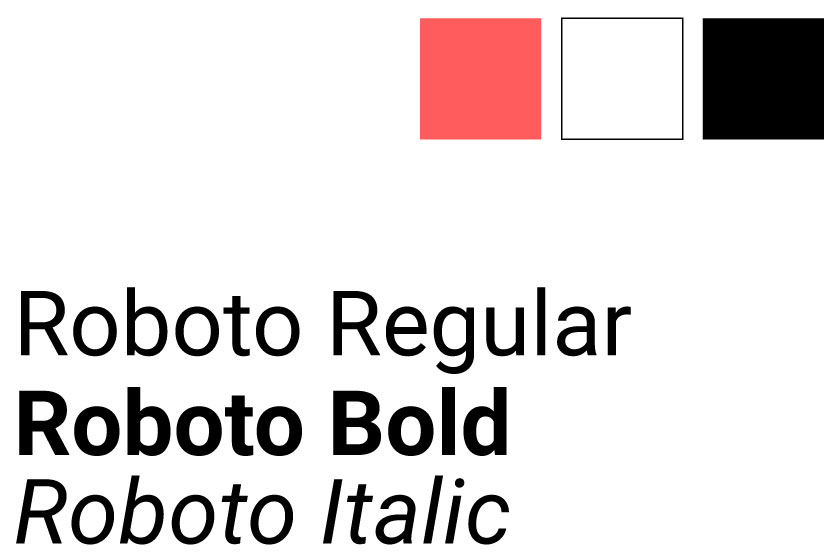 Share, print, embed or display your maps
Mapping tool output formats
With Mapcreator mapping tool, you can export your maps dynamically to various formats: SVG, PDF, PNG, JPG, EPS, Web (HTML). For SVG, it is useful for importing your work into Illustrator or Photoshop. With PDFs, you make sure you can use your maps without losing any visual quality, with the size you like, as a vector file for print. For the web, you can create interactive maps that you can either embed on a webpage or generate an URL.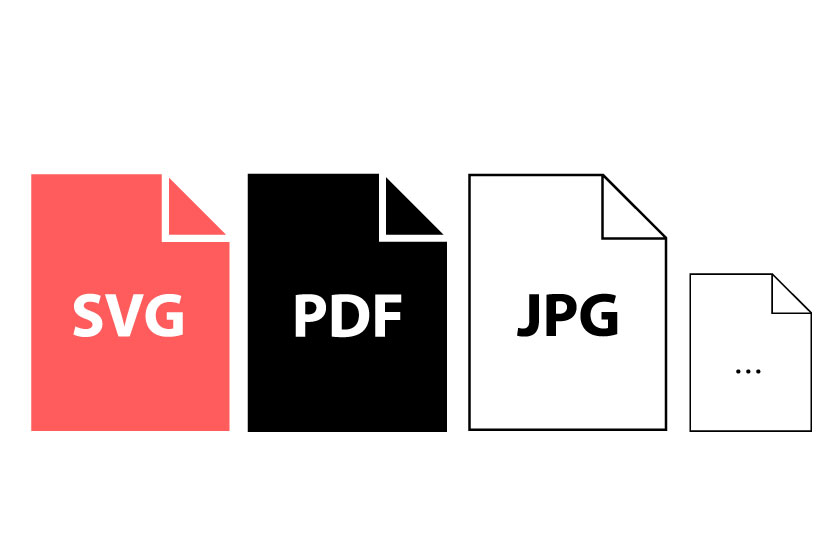 What Is an Online Mapping Tool?
Mapcreator Overview
Mapcreator is a web-based online mapping software that allows you to create and share maps easily. Suitable both for business and personal needs, customized maps can help you to better promote and present your information.
Why should companies use a Mapping Tool?
Need to visualize a location or data? Whatever the reason, an online mapping tool can help you to transform any location into an interactive, customized map.
Without the tedious hassle of piecing together different data sets, you can now create a comprehensive map in minutes- even if you have no prior experience with mapping software.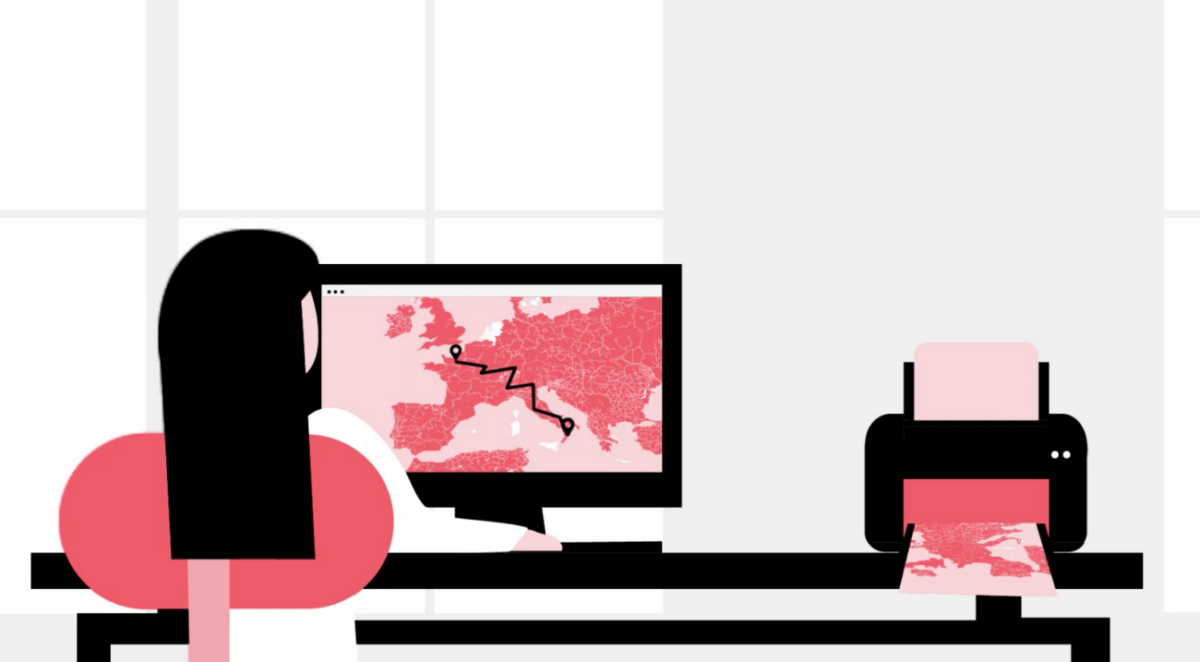 With Mapcreator online mapping tool you can
Create custom maps without any need for expensive GIS software or training.
Add an unlimited number of data layers to your maps, including points, polygons, lines, and labels.
Plan the quickest, most cost-effective delivery routes and share them with your team.
Generate territory maps for sales teams and track performance over time.
Display data on public or private maps, or keep your map entirely confidential.
The most comprehensive features for every business need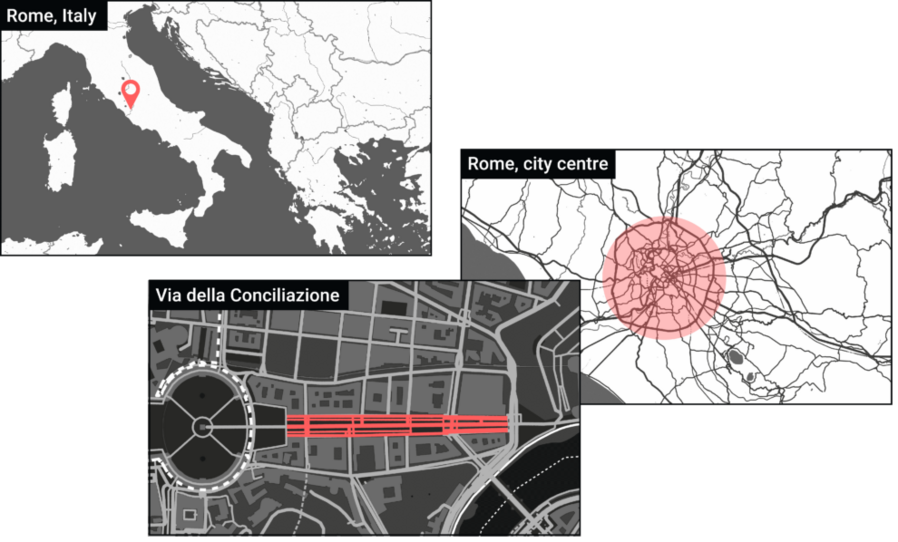 Customizable features for all your needs
Benefit from the most comprehensive and useful features for businesses of all sizes, industries or use case. Mapcreator provides you with a wide range of customizable options and empowers you to visualize with a detailed street map, a country overview, or a global perspective.
Stunning visuals from your complex data
Import your own data with a single click, effortlessly transforming spreadsheets and data files into captivating visual representations.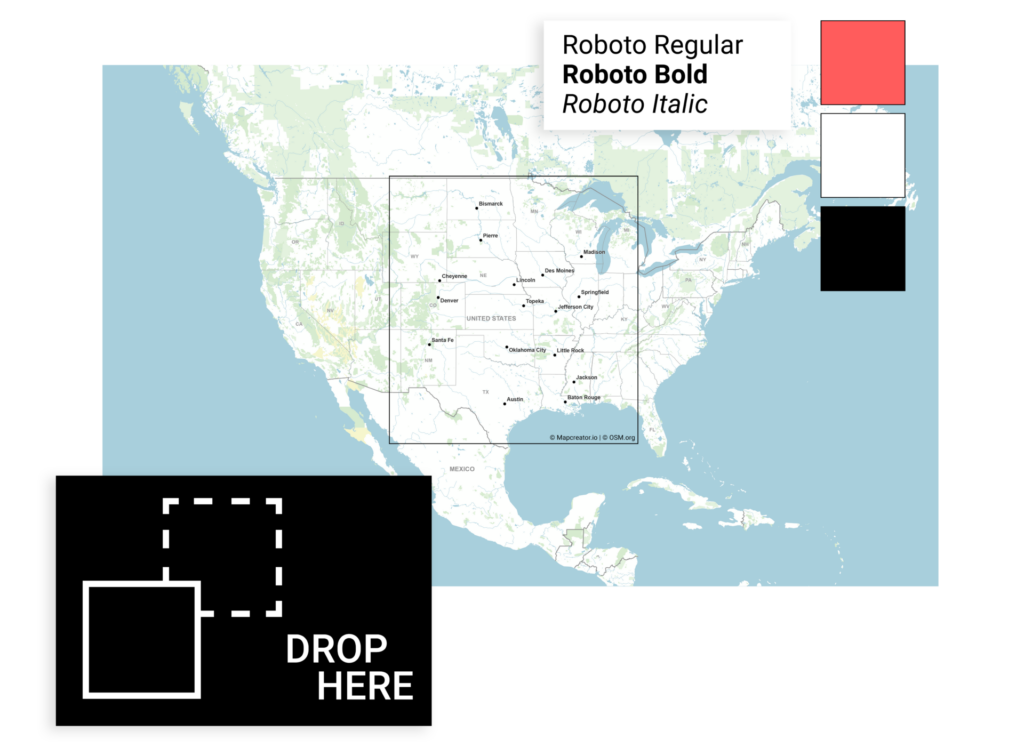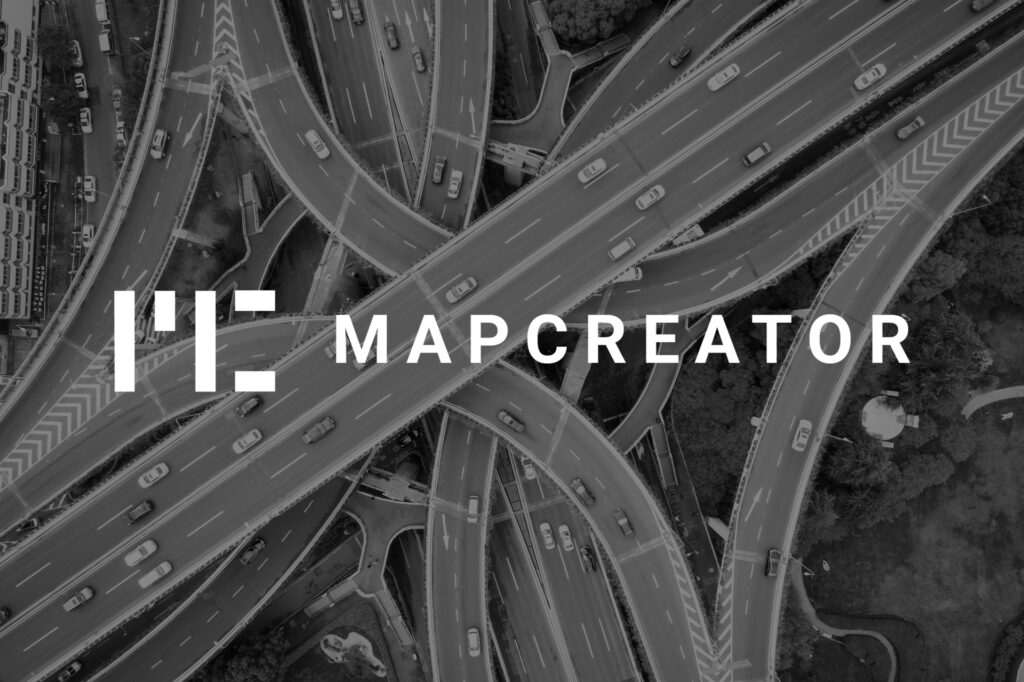 Powerful mapping features for anyone
Whether you're a newsroom looking to show the location of important events with a dynamic touch, a realtor wanting to display your properties locations with 3D buildings, a travel agency in need of route optimization tools, or simply a company wanting to create visually stunning maps, Mapcreator's cutting-edge software has you covered.
The benefits of Mapcreator
How do I create my first map?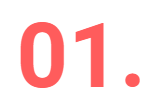 Try it for free
Seeing is believing! Create an account today, confirm your account and try Mapcreator mapping tool for free during 14 days.

Request a live demo
Our team would be happy to help you get started! We'll show you all the possibilities of Mapcreator's online mapping tool and answer your questions.

Happy mapping!
You are now all set to start creating your own unique maps using our mapping tool!
Frequently asked questions
Here you can find answers to general questions related to our mapping tool.
— 14 days free trial
— Map style at your brand's image
— Online training
Can I make maps both for print and online publishing?
The mapping tool offers the possibility to export different file formats that can be used for both print and digital publications, including interactive elements. You can create a map and export/download it as various output types. The download options we support at the moment are: .PNG, .SVG, .PDF (CMYK), EPS and WEB. WEB means you'll get a link to the (interactive) map as well as an iframe.
Can I try Mapcreator for free?
Seeing is believing. We offer you 14 days of free access to our online mapping tool so that you can get to know the basic mapping functionalities you can expect. Register here to get started! Want to try out Mapcreator to its full extent? Contact us and take advantage of a free 'guided demo' where we'll show you the full potential and features of Mapcreator  mapping software.
Do I need technical/graphical knowledge to create maps?
Mapcreator has a user-friendly interface that does not require in-depth technical and graphical skills. To make sure that you get the most out of the mapping tool, we offer full training with all our subscriptions.
How do I customize my maps with Mapcreator?
Mapcreator comes with a wide range of carefully designed default map styles, fonts, and features. In addition to the standard style elements that come with Mapcreator, map colors, features, and fonts can easily be customized for you. Do you want us to custom build your own complete map design? Please contact us, and we'll discuss your specific needs.
How do I confirm my account?
After you sign up for our online mapping tool on Mapcreator.io, you will receive an email with a link to confirm your account. If you did not receive it, please check your email provider's spam folder.