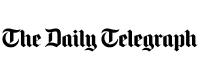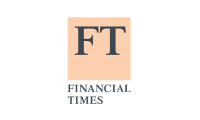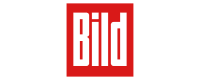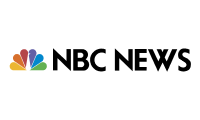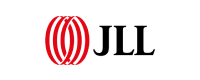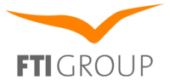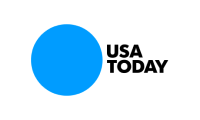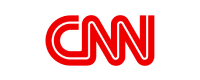 Visualize your location easily
Use a locator map to convey your event or location visually. Attach clear text and make your information easy to understand at a glance.
Contextualize your maps by creating inset maps and help them better understand your events, services or products using a locator map.
Highlight areas that matter
Highlight specific areas on the main map. Make your key points visible and draw attention to the essential details using markers, annotations, lines and polygons from Mapcreator's large library or made specifically in your style by our experts for your exclusive brand.
Impress with customized locator maps
Choose your colors, fonts, mapstyles and CSS and impress your readers and website visitors with a professional approach.
Decide whether to display or remove roads, infrastructure, borders, railroads or more according to your needs.
Why create a locator map?
Make the important geographical data stand out
Direct readers' attention where it matters
Make your business look more professional and credible
Report the main world events or location data faster
Make it easier to find your business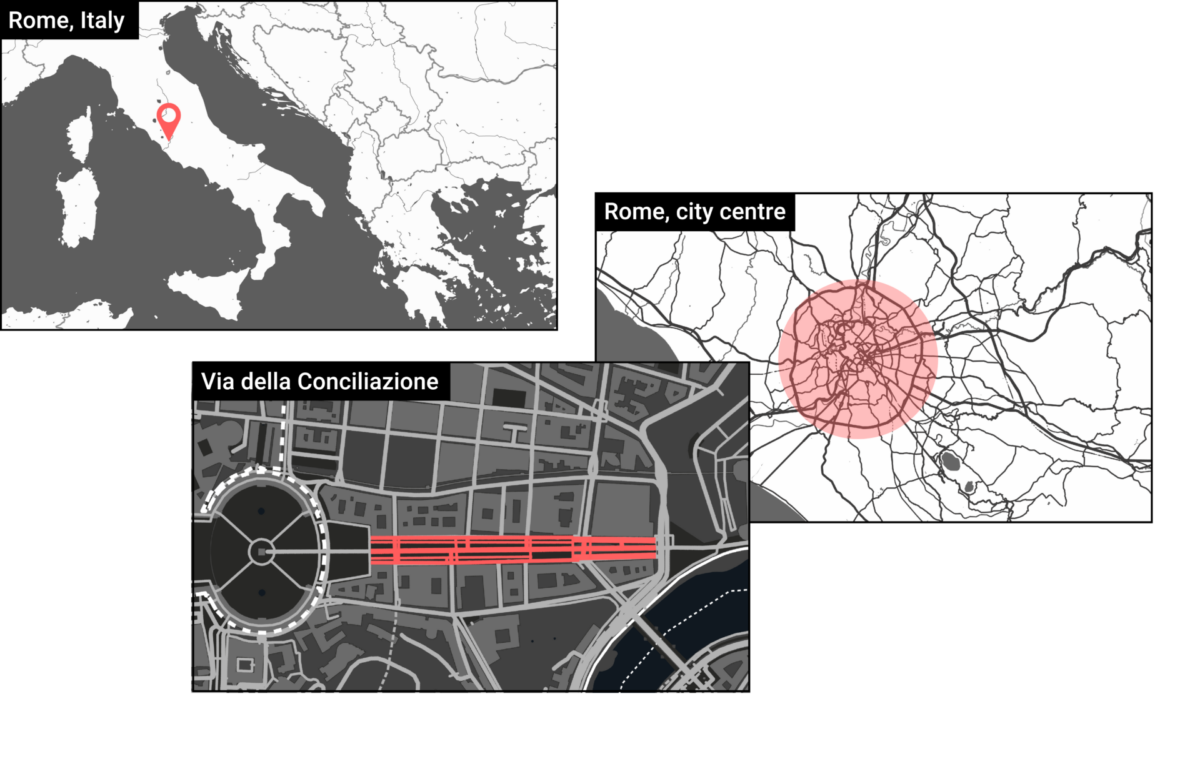 A solution that meets all your needs
With Mapcreator you don't need to spend time and money on expensive designers to create beautiful locator maps.
All the functionality you need to create, edit, and share your locator maps are available in one online solution.
Boost your attractiveness
Save time and money while improving your appeal. Trust Mapcreator to do the job. You can be sure your locator map will look good on any device, from desktops to smartphones.
You can even use it to finetune your printed materials. Export a locator map as raster and vector files, including Adobe-compatible SVG and embed it in your brochures, flyers, or any other document type.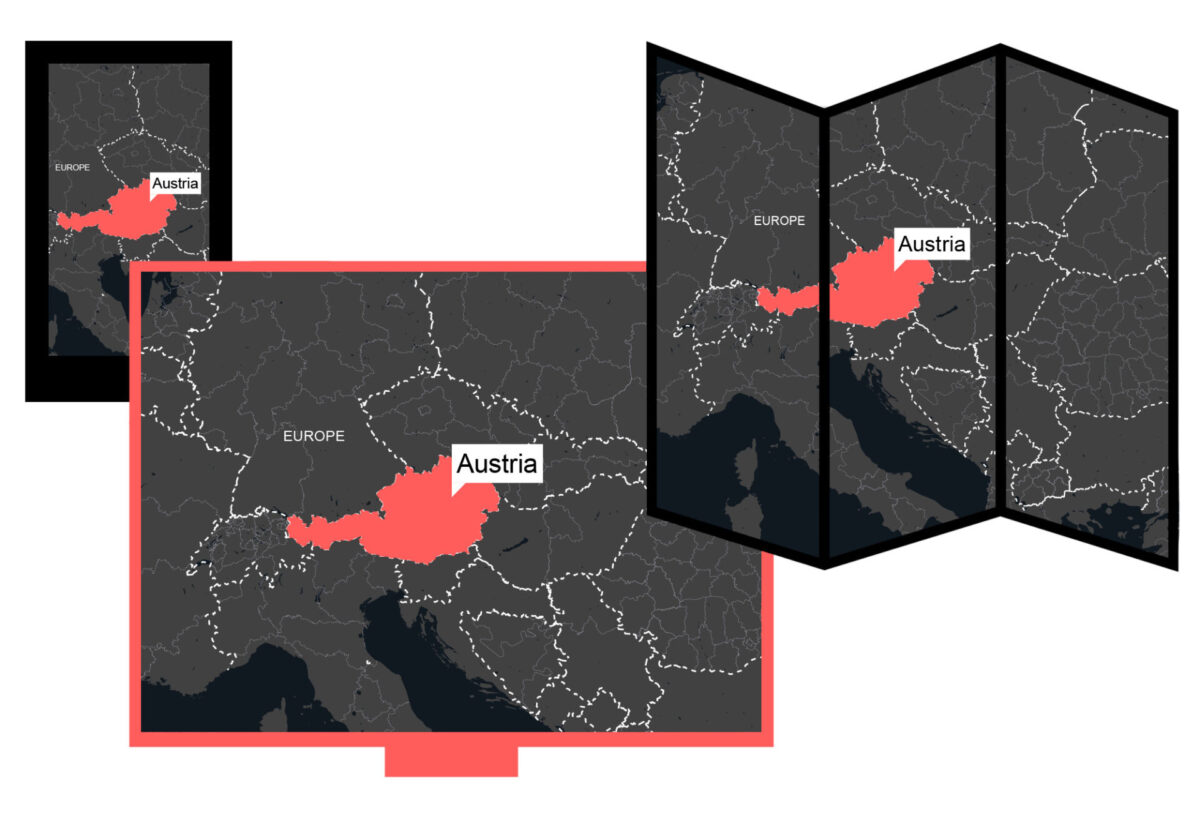 Waste no time. Create a locator map in minutes
Your location data visualization can be far more professional without forcing you to spend considerable money or time.
Depending on the complexity of the information you want to convey, you can create a locator map in as little as 2 minutes. Our intuitive interface will guide you through all the steps, from map creation to sharing.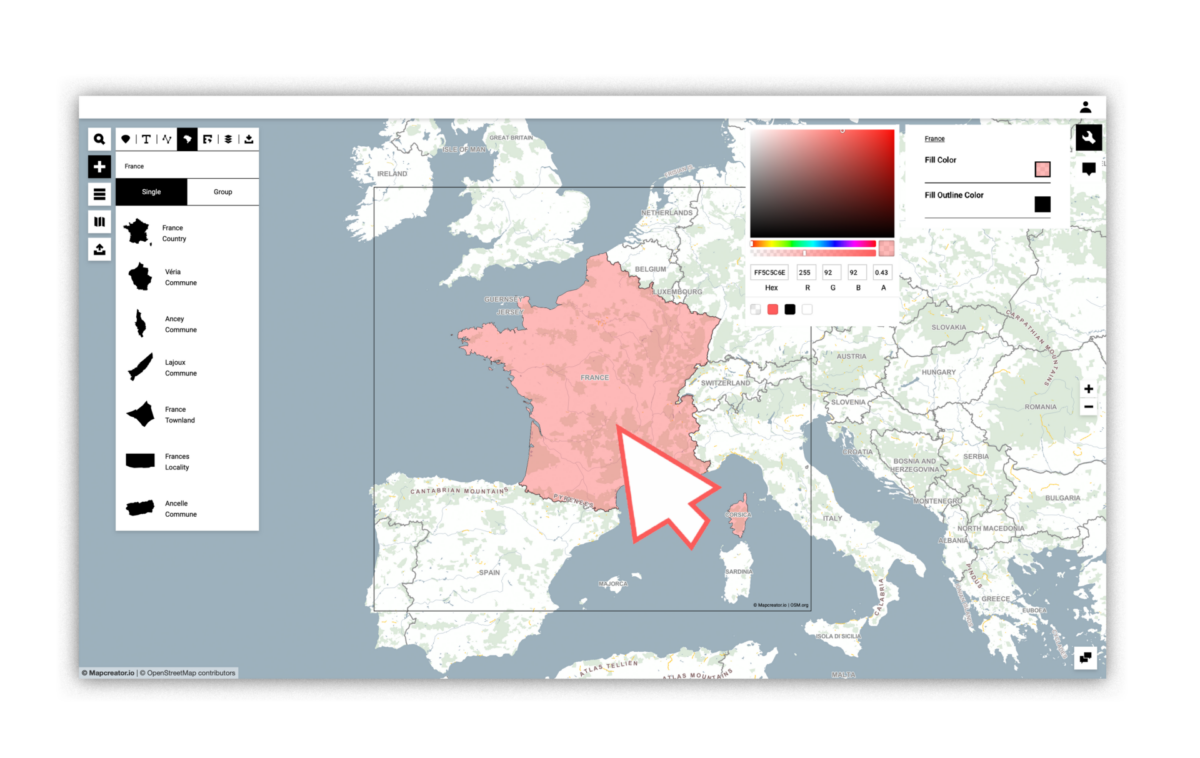 Who is the locator map for?
Newsrooms
Create your maps quickly and easily and be the first to inform your readers about breaking news. Create hyper-local reports and highlight world events from a new perspective. Import your data on multiple locations and turn it into an impressive locator map with simple drag and drop. Easily export your locator map to publish it anywhere or save it in archives. See here an example of a trustworthy news provider working with Mapcreator.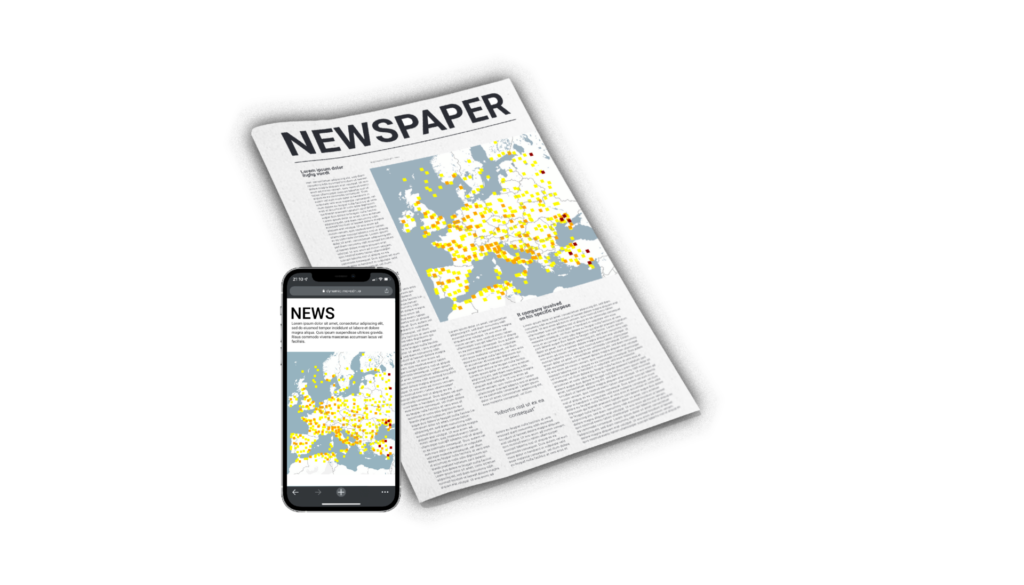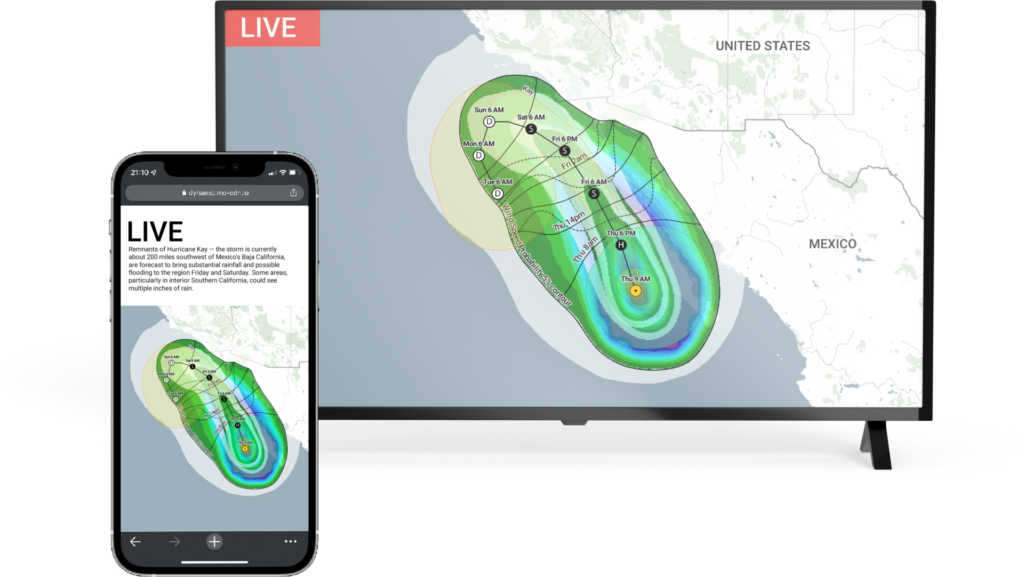 Broadcasters
Create a locator map for all your broadcasting channels – TV, mobile, desktop, or tablets. Customize your locator map's icons, colors, and textboxes to match your brand identity and increase brand awareness. You can even turn it into a high-quality animated map for live broadcasting or recorded videos.
Email marketers
Writing to invite a customer to your new branch? Sending email reminders about the upcoming event? Cut through the noise and show them your message. Create a locator map to show a reader how far he is from the desired location or how they can get there.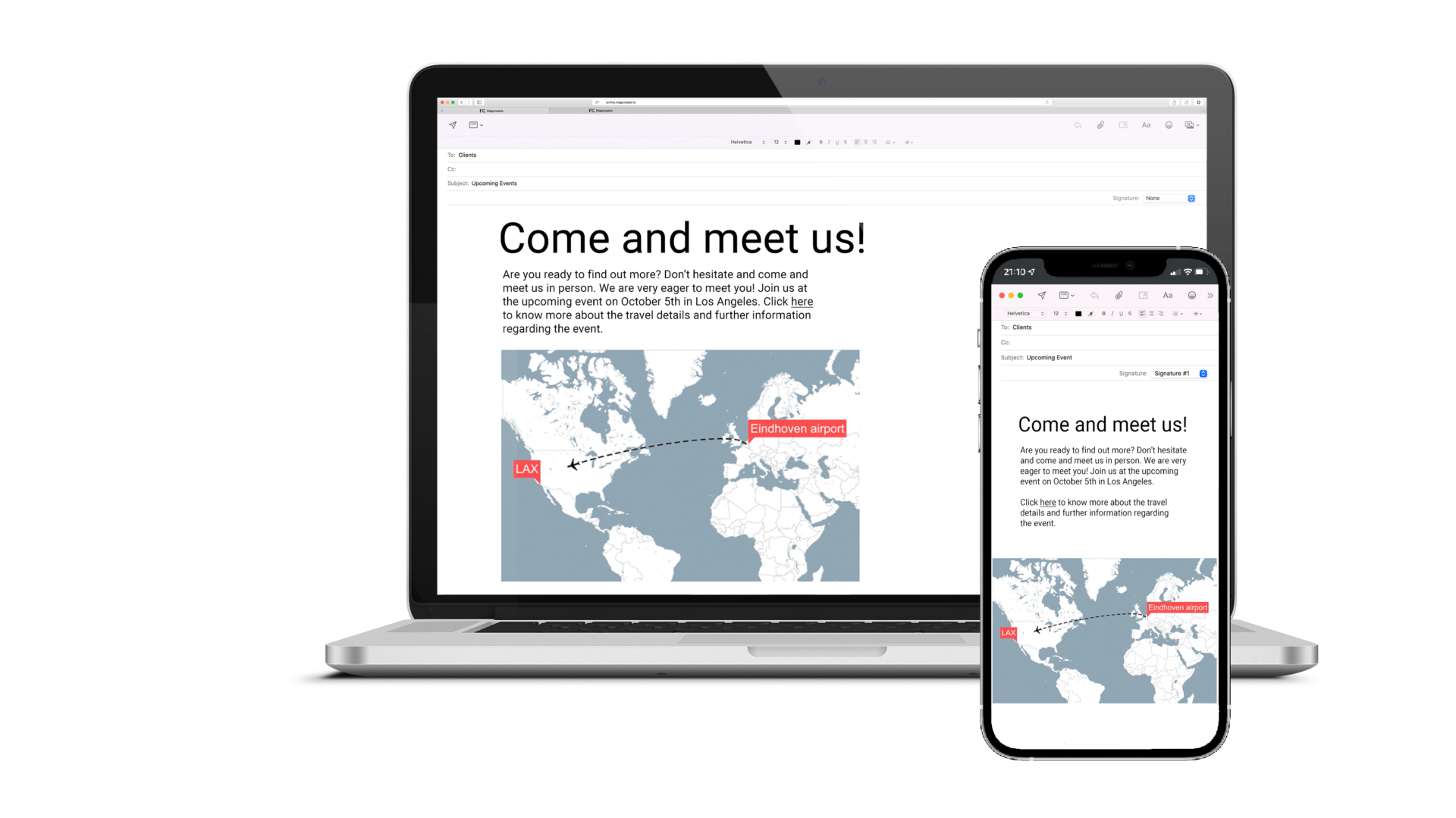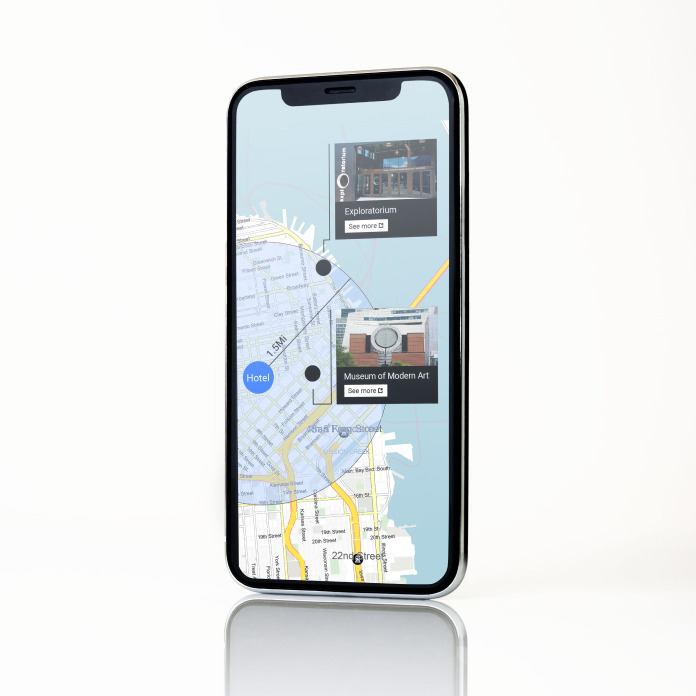 Tourism companies
Fascinate tourists by displaying traveling routes and attractive spots you offer—highlight additional data like the length of the road, vicinity of the hotel, and more. Let potential travelers get in love with the unique experiences waiting ahead for them.
Real estate businesses
Make it easier to sell or rent a property with a locator map. Pre-guide your potential prospects to the available listing in their area. Encourage them to imagine themselves in a new home by providing a realistic view of the neighborhood.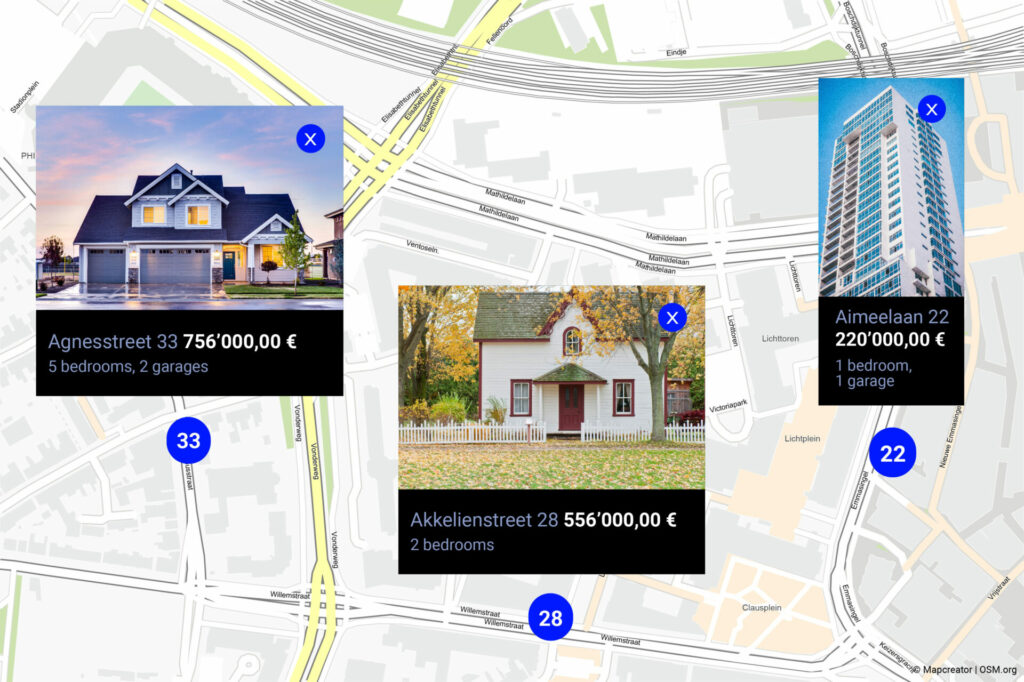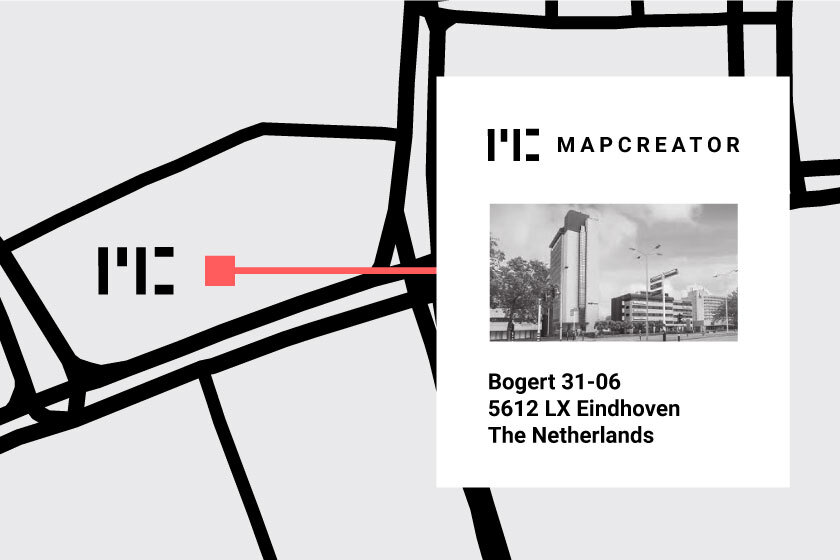 Brick-and-mortar stores
Make it easier for your customers to find you. Help them plan their route and include your store's locator map on your website, social media, or printed materials. Navigate your potential customers to your doorsteps.
eCommerce businesses
Show your customers where your products are shipped and offer a local pickup option. Update your customers on the status of their orders. Locator maps are also a great way to highlight your warehouse locations, so your customers or suppliers can easily find them.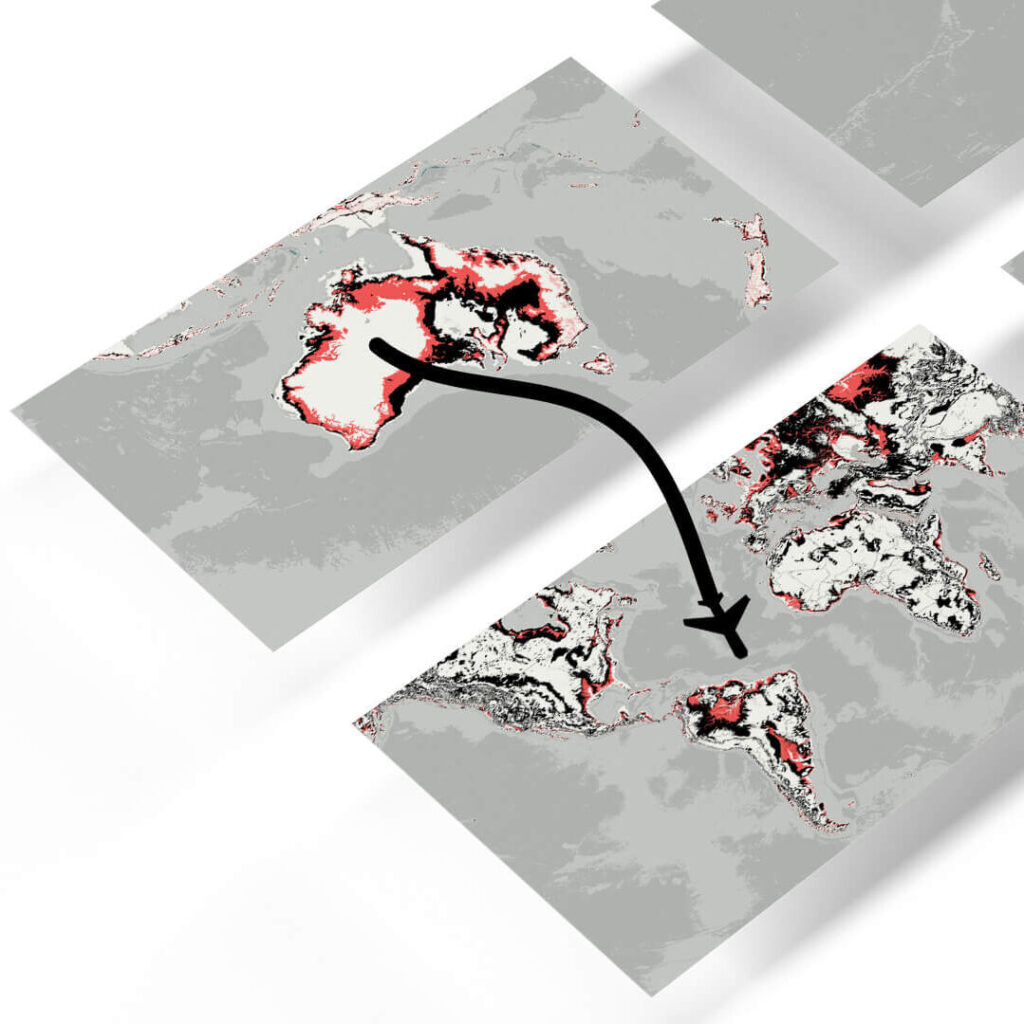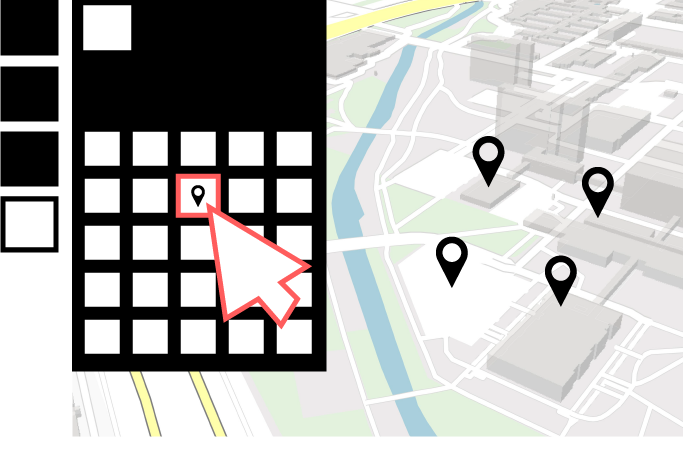 Any business that needs to communicate location-based data
There are no limits to how you can use a locator map. If you need to communicate location-based data, then a locator map is the way to go. Embed a locator map on your website or any other promotional materials. Say more by doing less. Let the locator map do the talking for you.
Highlight any area on your main map
Mapcreator allows you to choose national, regional, or city borders as the boundaries of your polygon. Use the search bar to identify your preferred area on the main map. Make it even simpler by clicking on the site you want to highlight and see where the area is located in the world with the inset map.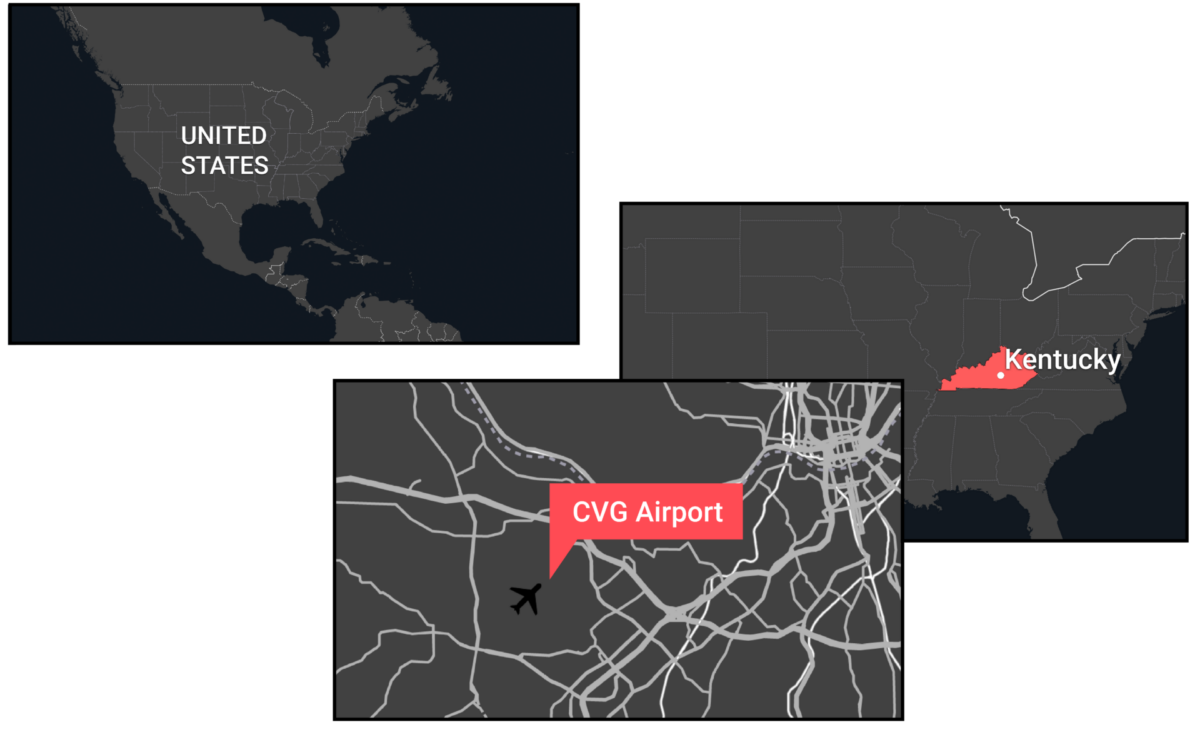 Pinpoint preferred locations
You can add text labels and icons to pinpoint specific locations on your map. Use textbox options to style the labels and make them stand out. Effectively communicate your message with different icons of different colors and shapes.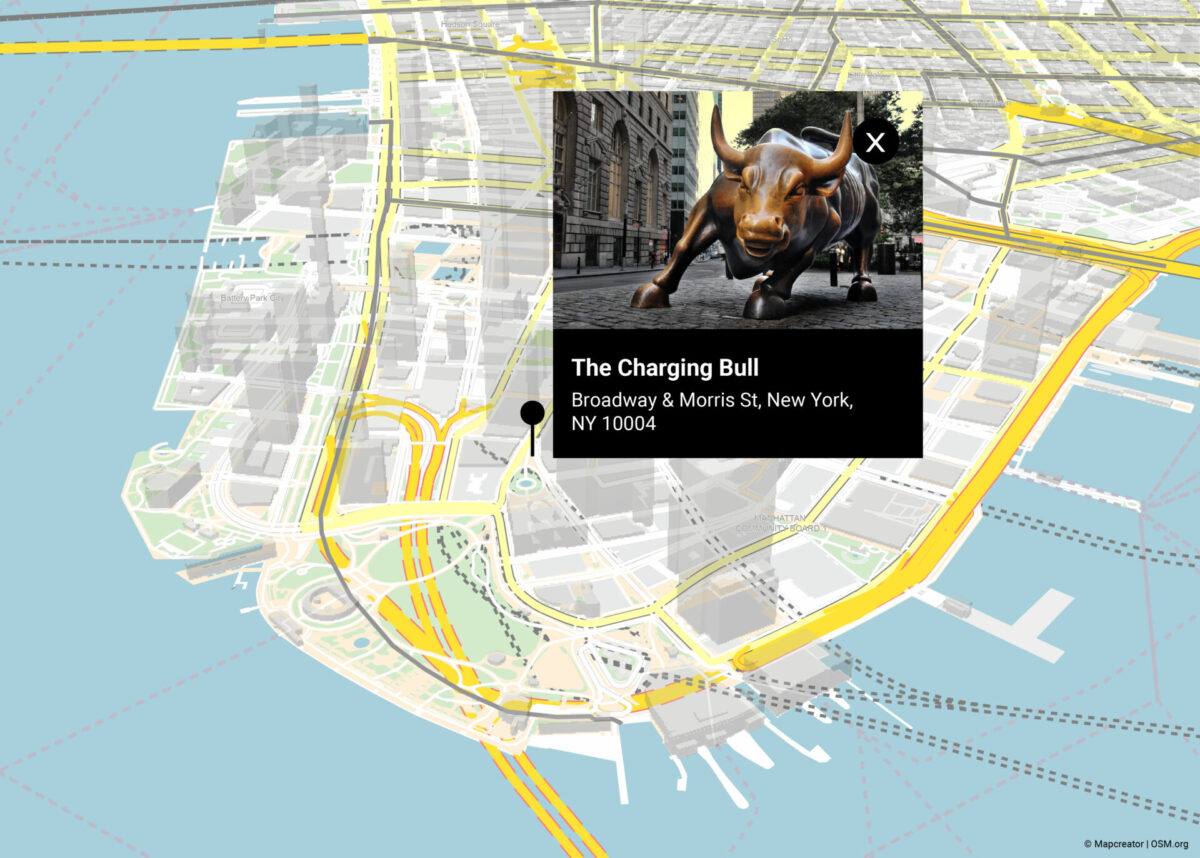 Choose any map style
Choose one of seven pre-made map styles or create a custom style on your own. Want a sleek and professional look, or prefer a fun and friendly one? Mapcreator has it all. With our wide range of map styles, you can customize your locator maps as much as you want to create maps with your branding.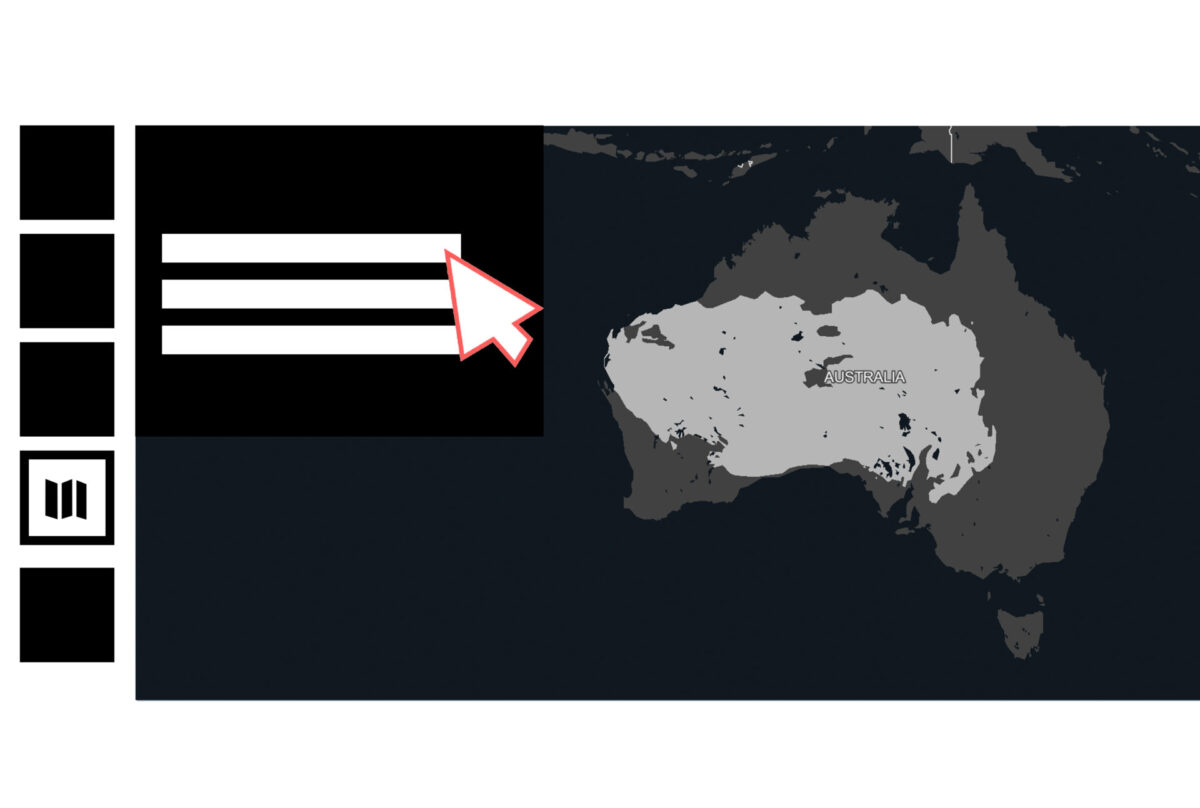 Spotlight the main information
Remove needless labels from your map with the labels layer in the styling menu. Keep only the essentials for a clean and uncluttered look. You can also show or hide map layers like roads or points of interest.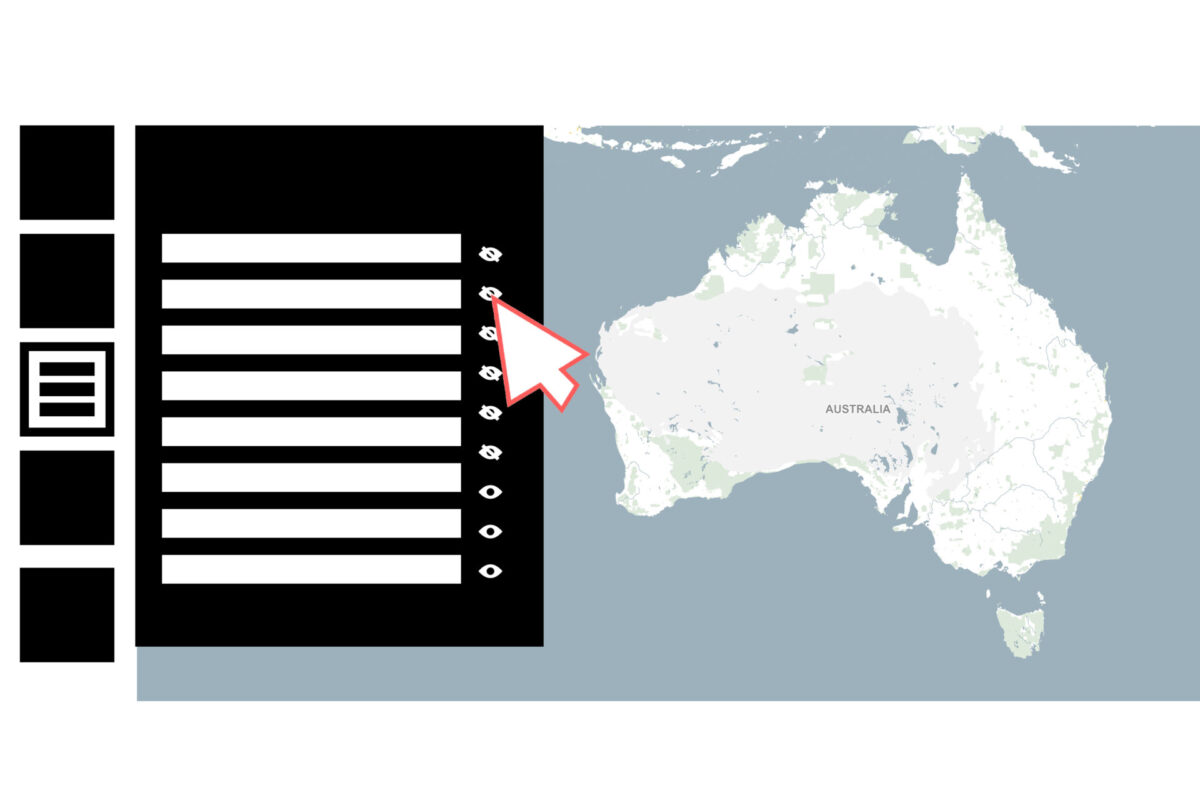 Customize the map to fit your brand
Step up your branding game by adding your logo, choosing from our color palette, or even adding a custom map key. You can also link the map to your website for more traffic.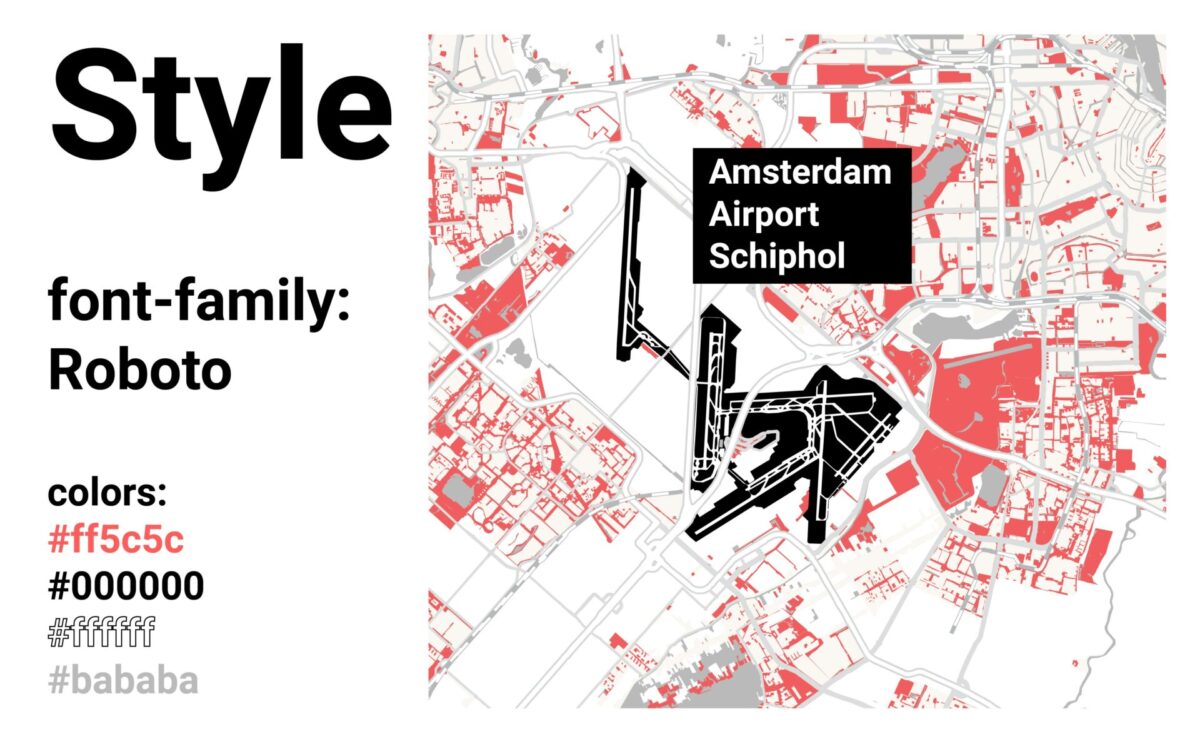 Use your locator map for any purpose
You can use your locator map on your website, in a presentation, or as a print. When exporting your map, you can choose from different formats. Download your location map in .PNG, .SVG, and .PDF format for print or in .WEB format to share on digital channels. Add extra information to all the elements on your locator map and turn it into an interactive map. You can even turn your static maps into animations with .WEBM.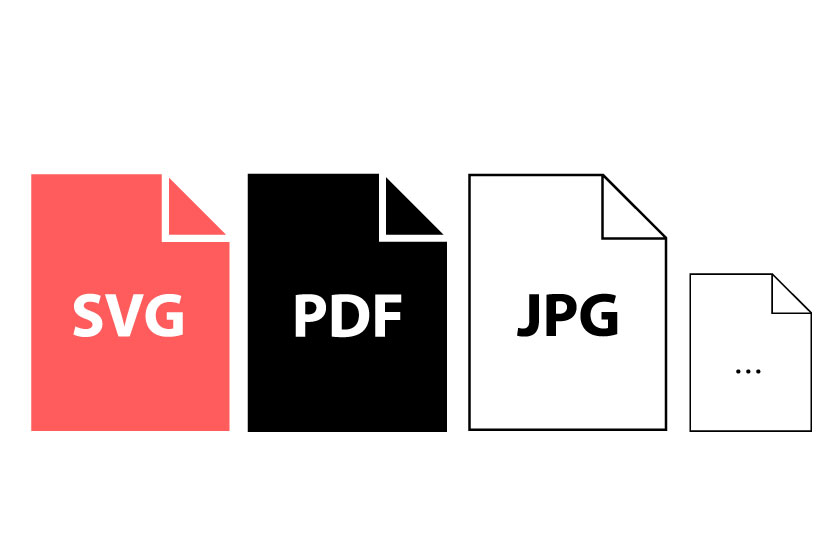 How to create a locator map in 2 minutes?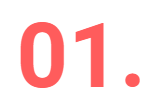 Sign Up on Mapcreator
Start a FREE trial with no credit card required. Head to our mapping dashboard in a few clicks to create your first locator map.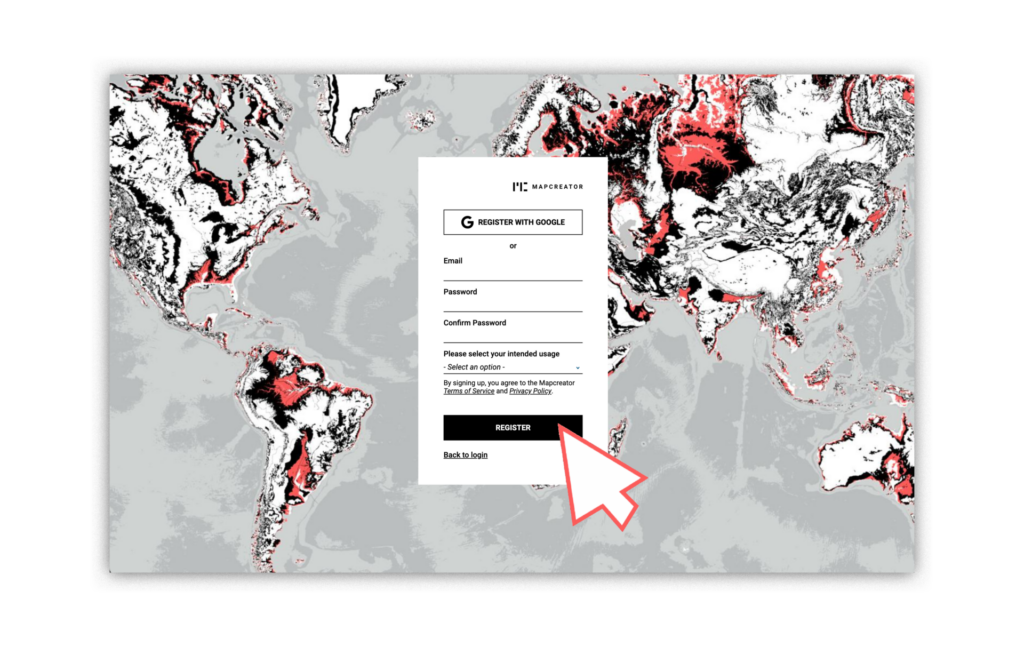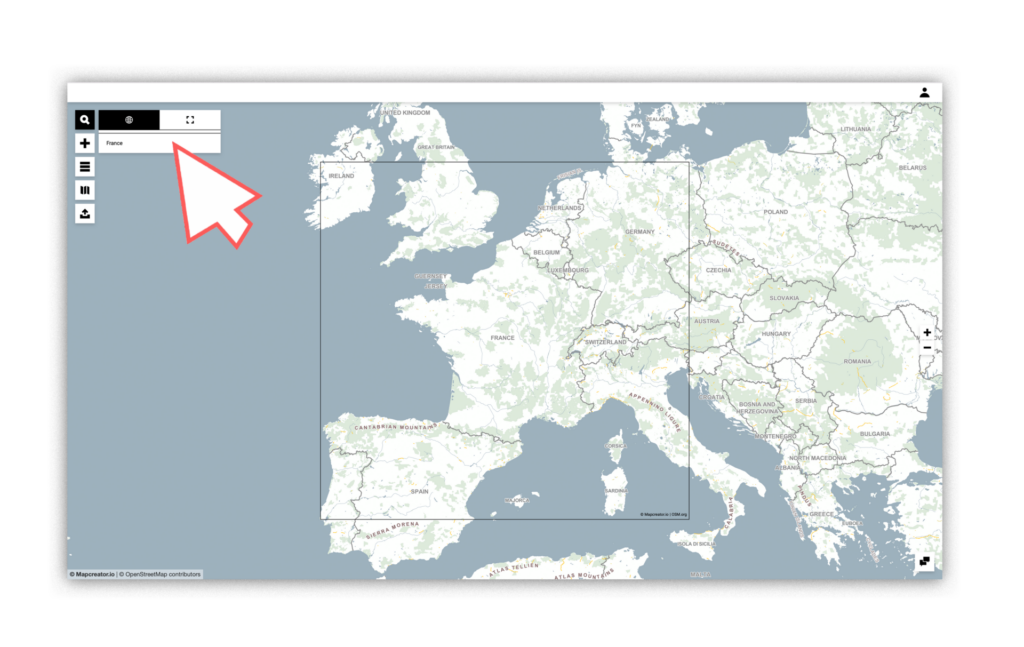 Specify the area
Choose the area you want to use as a map. Search for the place name in the sidebar menu or manually zoom in on the location you wish to highlight.

Play with the polygon
Use the polygon menu to select administrative areas on your map. Choose from national, regional, or city borders. Edit colors and transparency of the polygon.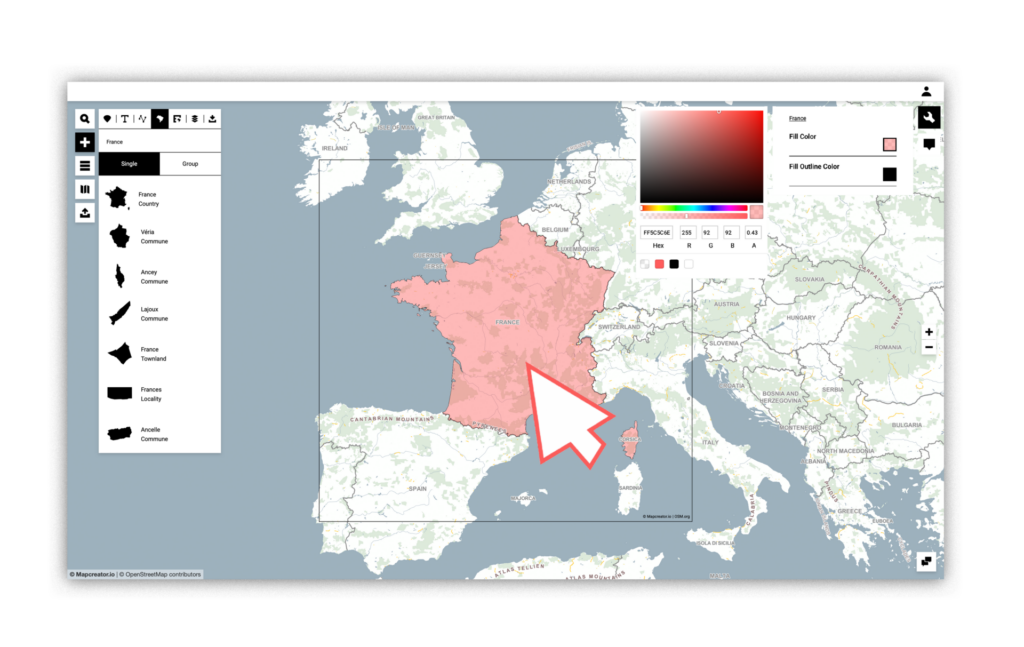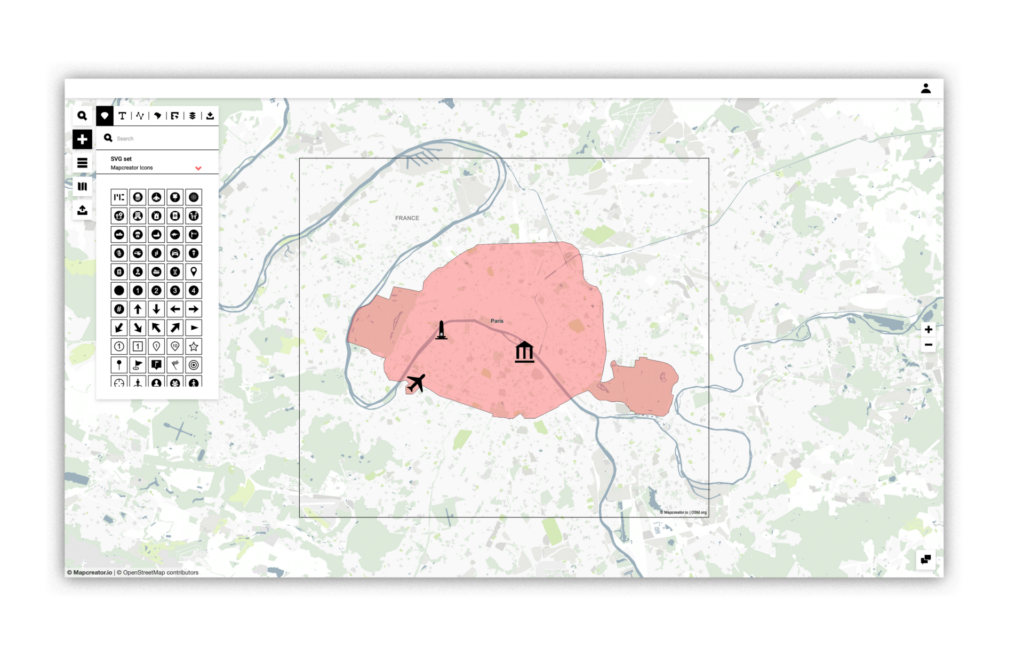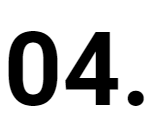 Add icons
Choose any icon from the Elements list and specify longitude and latitude coordinates to place it on the map. You can also add icons after selecting locations first.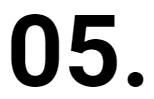 Choose layers
Add or remove layers from your locator map to make it even more informative. You can add a timezone layer, an elevation layer, and more.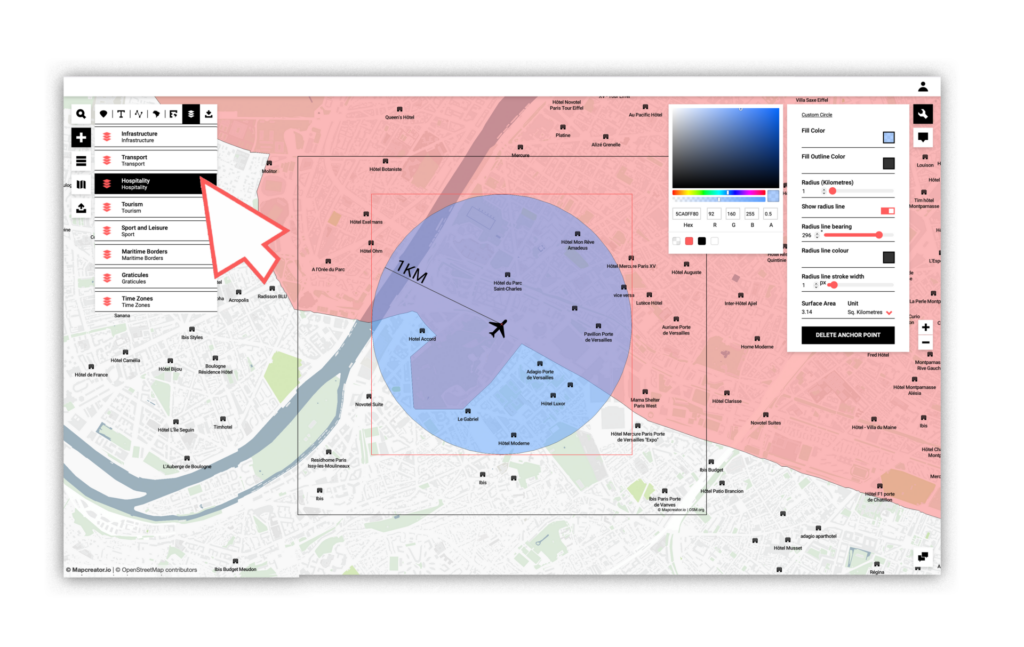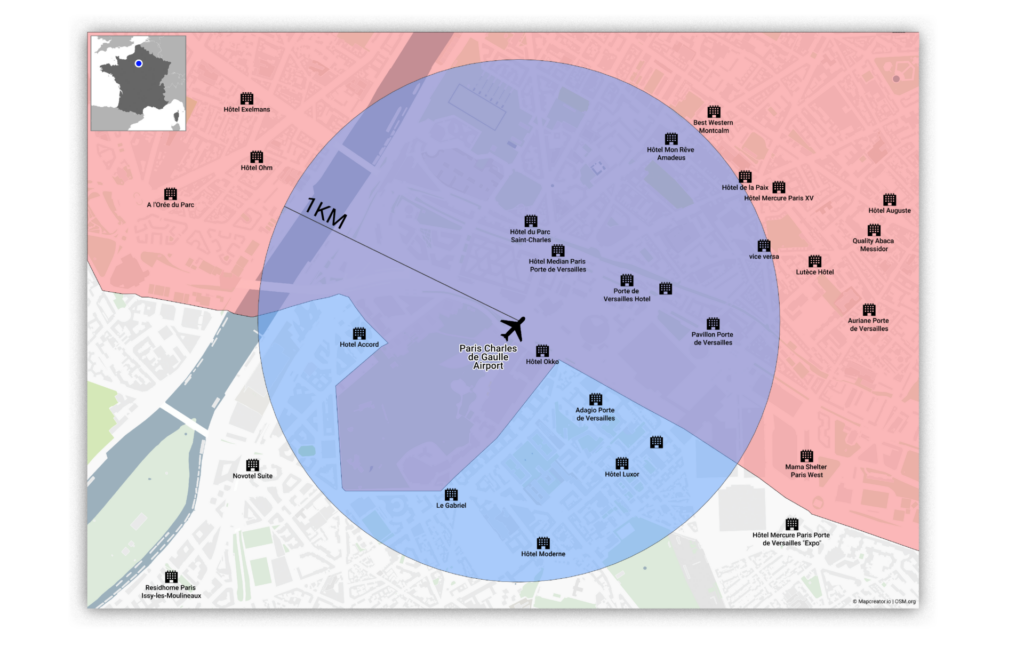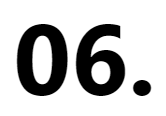 Customize
Make a map aligned to your brand identity by customizing colors, fonts, and other design elements. Make it represent what your business is all about.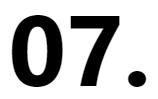 Export and share
Use your locator map for any purpose. Save your map as a .PNG file for printing or export it as an interactive .WEB file for online sharing. If you are wondering how to create an interactive map, click here.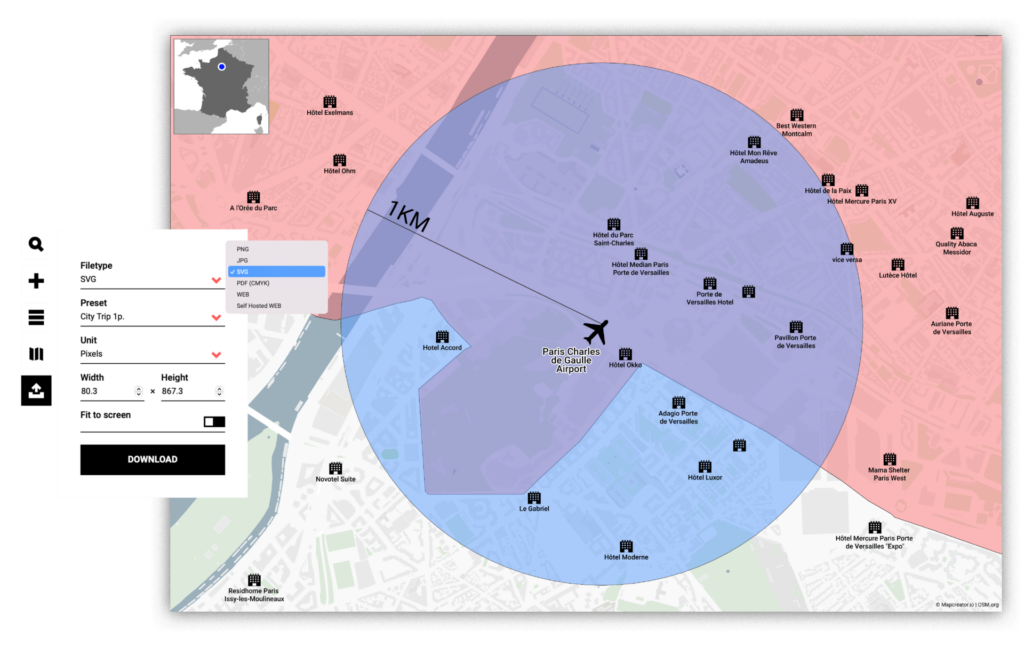 Need more information?
Want to see how our maps can brighten up your articles, reports or any other project? Our team of experts is here to help you. Easily book a free demo and learn the many different features of Mapcreator.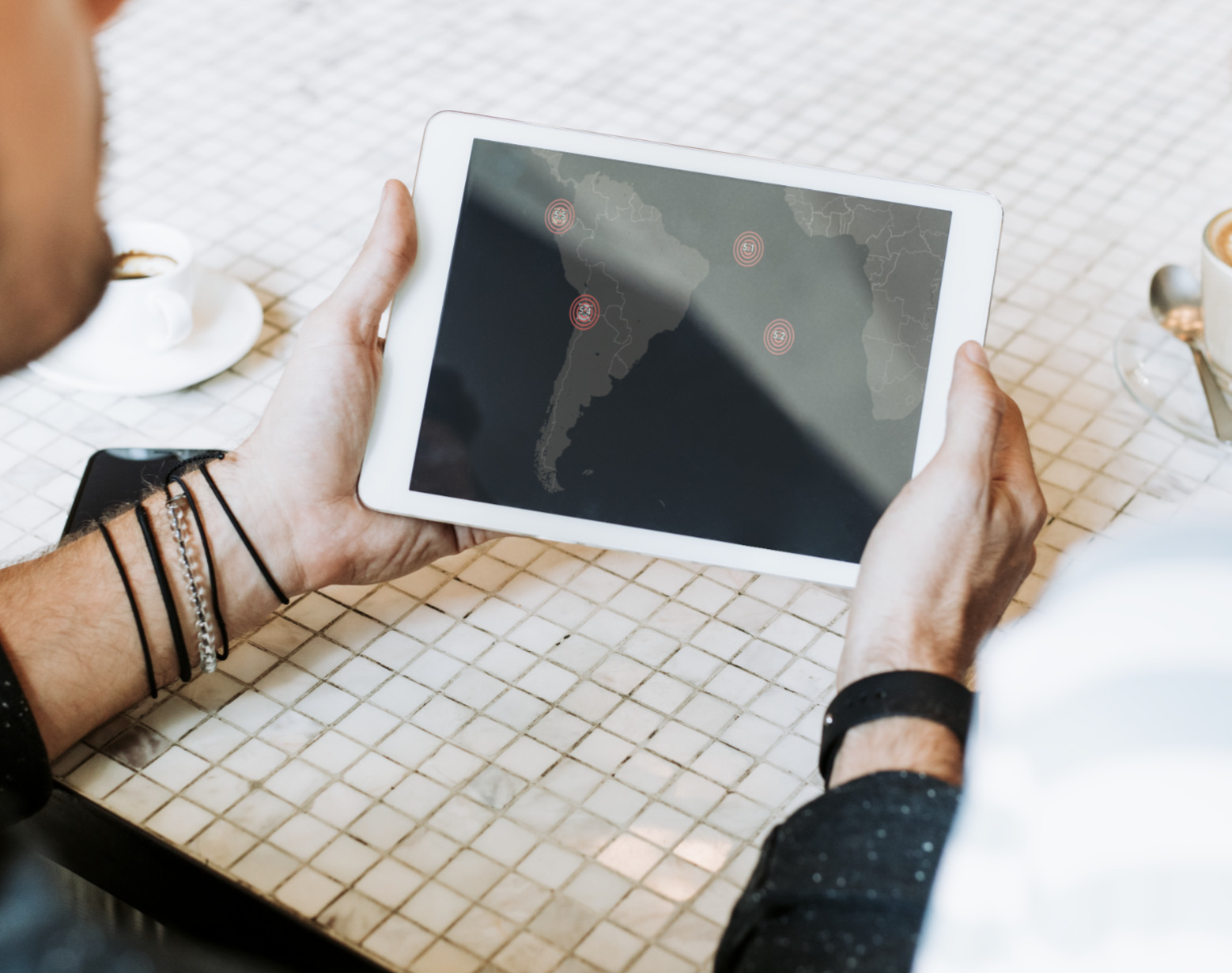 See it in action
Have a look at these pages from Bild and CNN where you can find examples of locator maps made with Mapcreator.
Other maps made with Mapcreator:
Frequently asked questions
Can I try Mapcreator for free?
Seeing is believing. We offer you 14 days of free access to our online mapping tool so that you can get to know the basic mapping functionalities you can expect. Register here to get started! Want to try out Mapcreator to its full extent? Contact us and take advantage of a free 'guided demo' where we'll show you the full potential and features of Mapcreator  mapping software.
Do I need technical/graphical knowledge to create maps?
Mapcreator has a user-friendly interface that does not require in-depth technical and graphical skills. To make sure that you get the most out of the mapping tool, we offer full training with all our subscriptions.
Can I make maps both for print and online publishing?
The mapping tool offers the possibility to export different file formats that can be used for both print and digital publications, including interactive elements. You can create a map and export/download it as various output types. The download options we support at the moment are: .PNG, .SVG, .PDF (CMYK), EPS and WEB. WEB means you'll get a link to the (interactive) map as well as an iframe.
How do I customize my maps with Mapcreator?
Mapcreator comes with a wide range of carefully designed default map styles, fonts, and features. In addition to the standard style elements that come with Mapcreator, map colors, features, and fonts can easily be customized for you. Do you want us to custom build your own complete map design? Please contact us, and we'll discuss your specific needs.