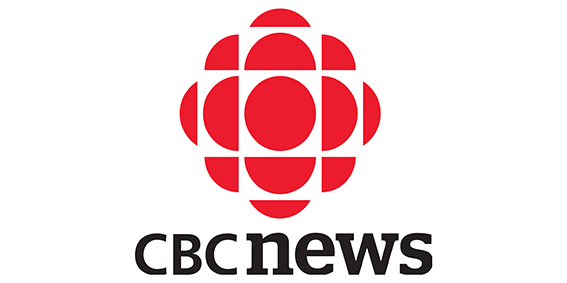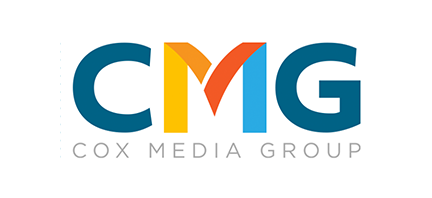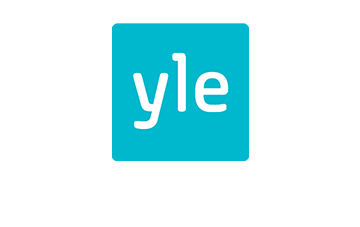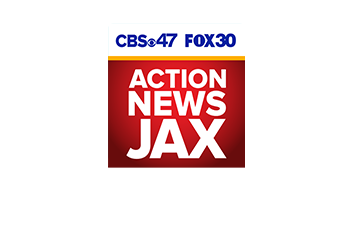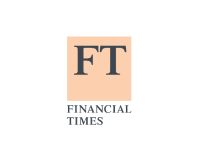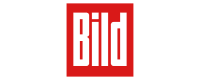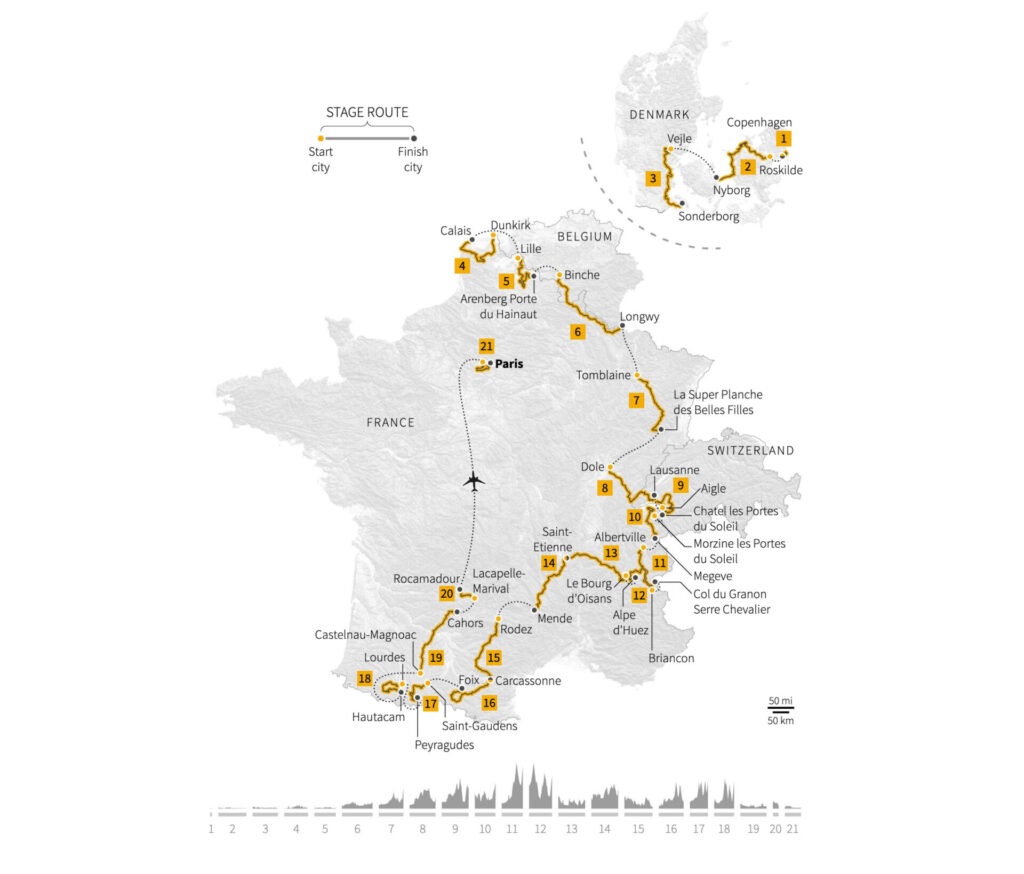 Ready, set, report!
High quality maps visualizing grand cycle tours are just a few clicks away! With our ready-to-use collection, we have everything you need ready to go. We provide the complete route of each stage, along with information about the start and finish points, a scale bar, the total distance, and an inset map displaying the exact location of the route. They are the perfect resource for anyone looking to get a quick understanding of the race.
Where to find these ready-to-use maps?
After you register to Mapcreator and open the tool, simply navigate to the Mapcreator logo in the top left corner of your screen. Now a pop-up will open showing your user maps and below that, the ready to use maps. In this folder you will find all the maps we have carefully created for you for the Tour de France, Giro d'Italia and La Vuelta. If you can't find them yet, it could be that the routes for the upcoming Grand Cycle Tour are not yet known.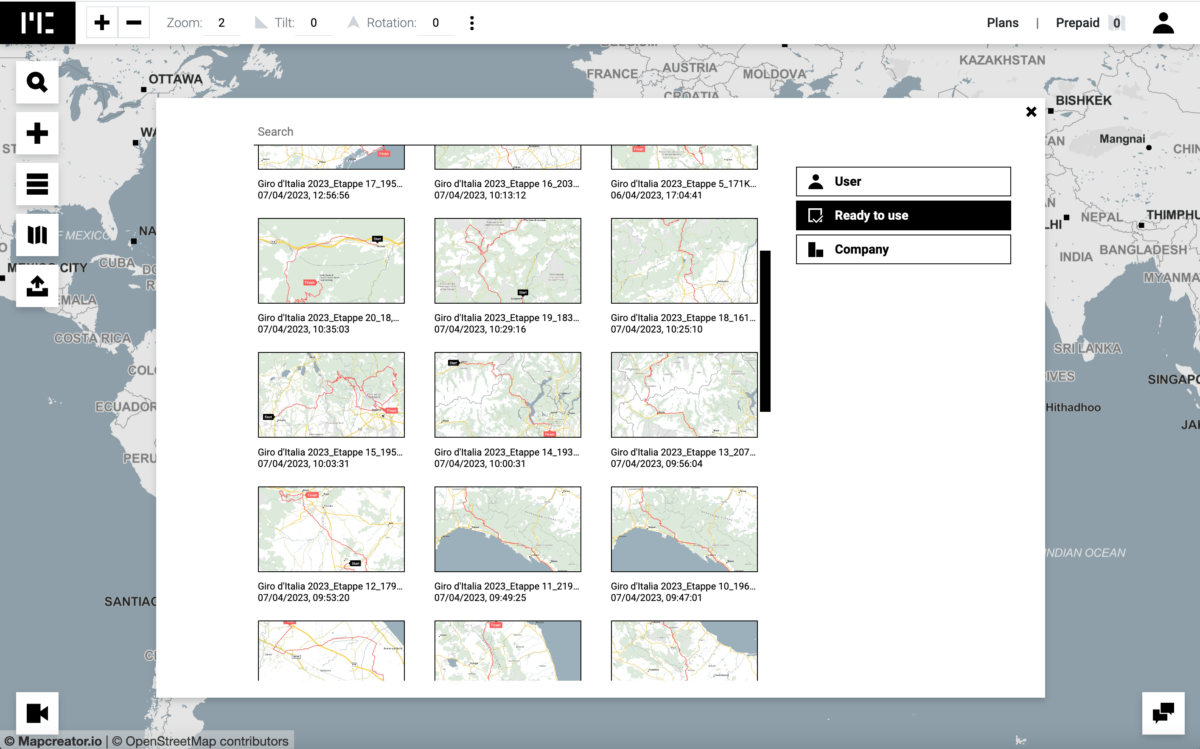 Hassle free
Our software is user-friendly, so even those with no experience in map-making can create stunning and informative maps in no time. With Mapcreator you can focus on what you're good at and leave the heavy lifting to us. We take care of the technicalities, so you can focus on your reporting of these grand cycle tours!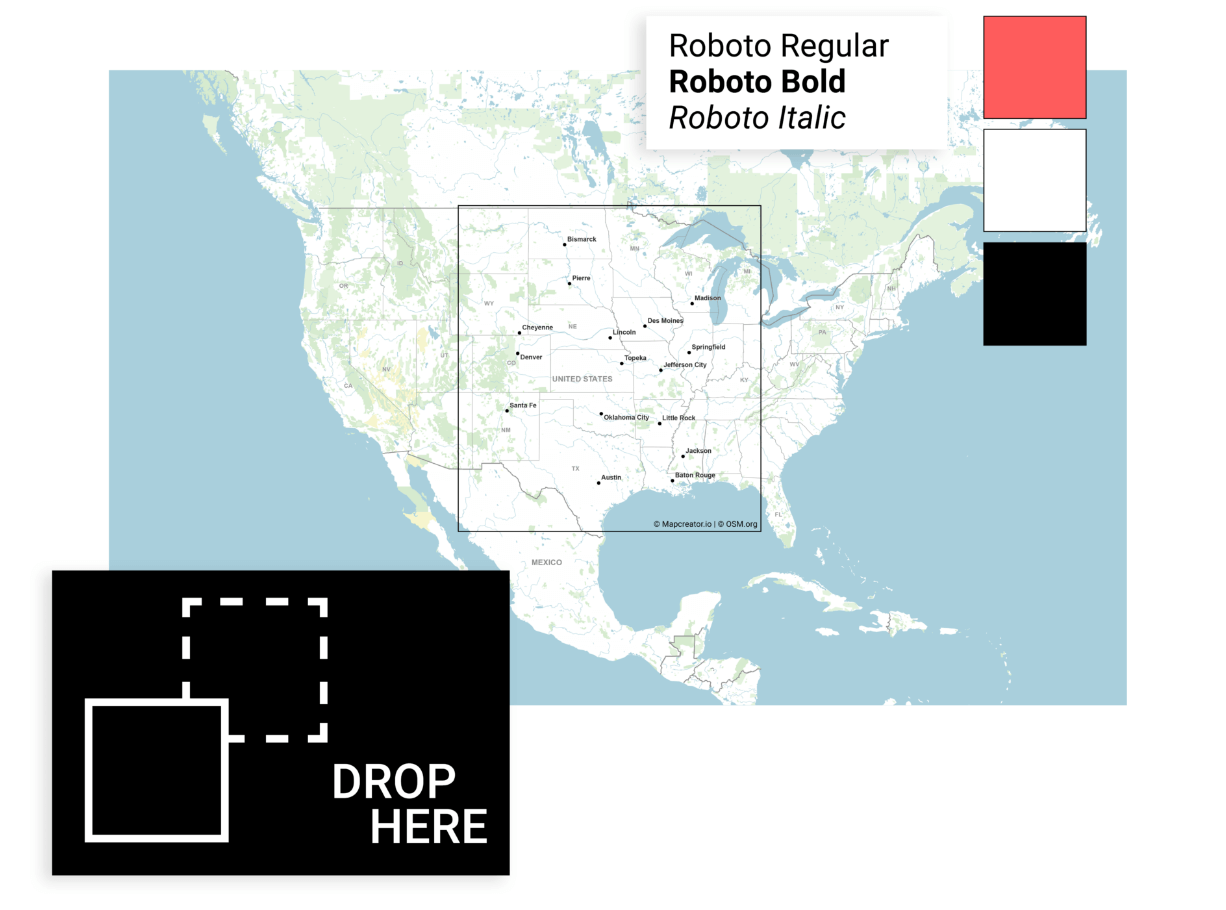 Customize without limits
Every publication of a grand cycle tour is unique, and that's why we also offer customizable features for your maps. You can change the colors, markers, mapstyles, add or remove annotations; our ready-to-use maps are your template to make this project fit your brand image! And it doesn't stop there! Our in-house design team can also create custom map styles for you – from colors to fonts, labels, and your own logo – to match your visual identity. The possibilities are endless!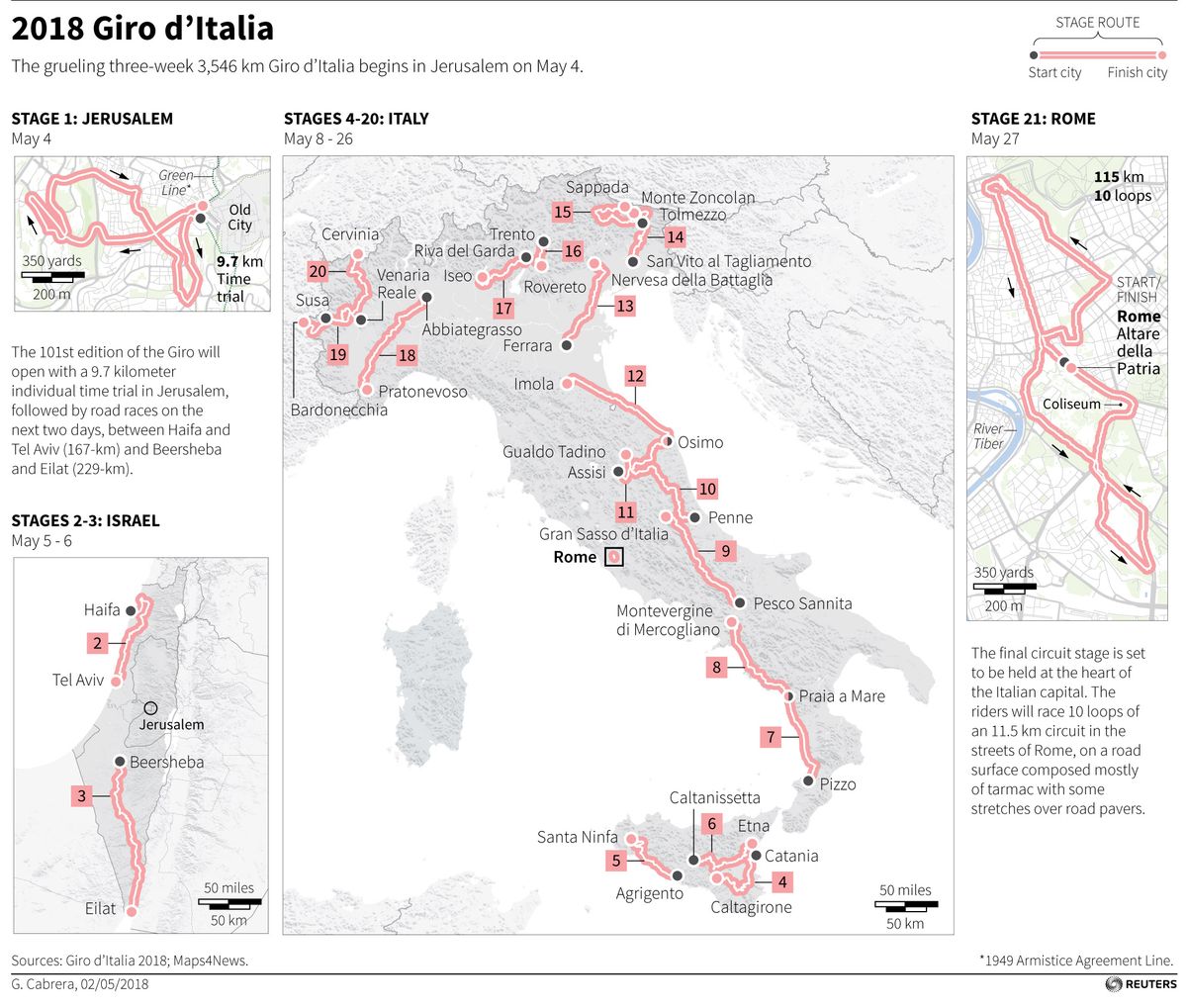 You are the creative director
Add more depth to your projects and take your readers towards location of the riders! Pick between our elevation layer, hillshading, satellite (hybrid) layer or combine them to create a full visual representation of the route! You can add or remove information or even influence the level of data without changing your zoom level! Whether you want your route to be filled with data or simple and clear, with Mapcreator there is nothing you can't do. Let us help you report on the Tour de France, Giro d'Italia or La Vuelta!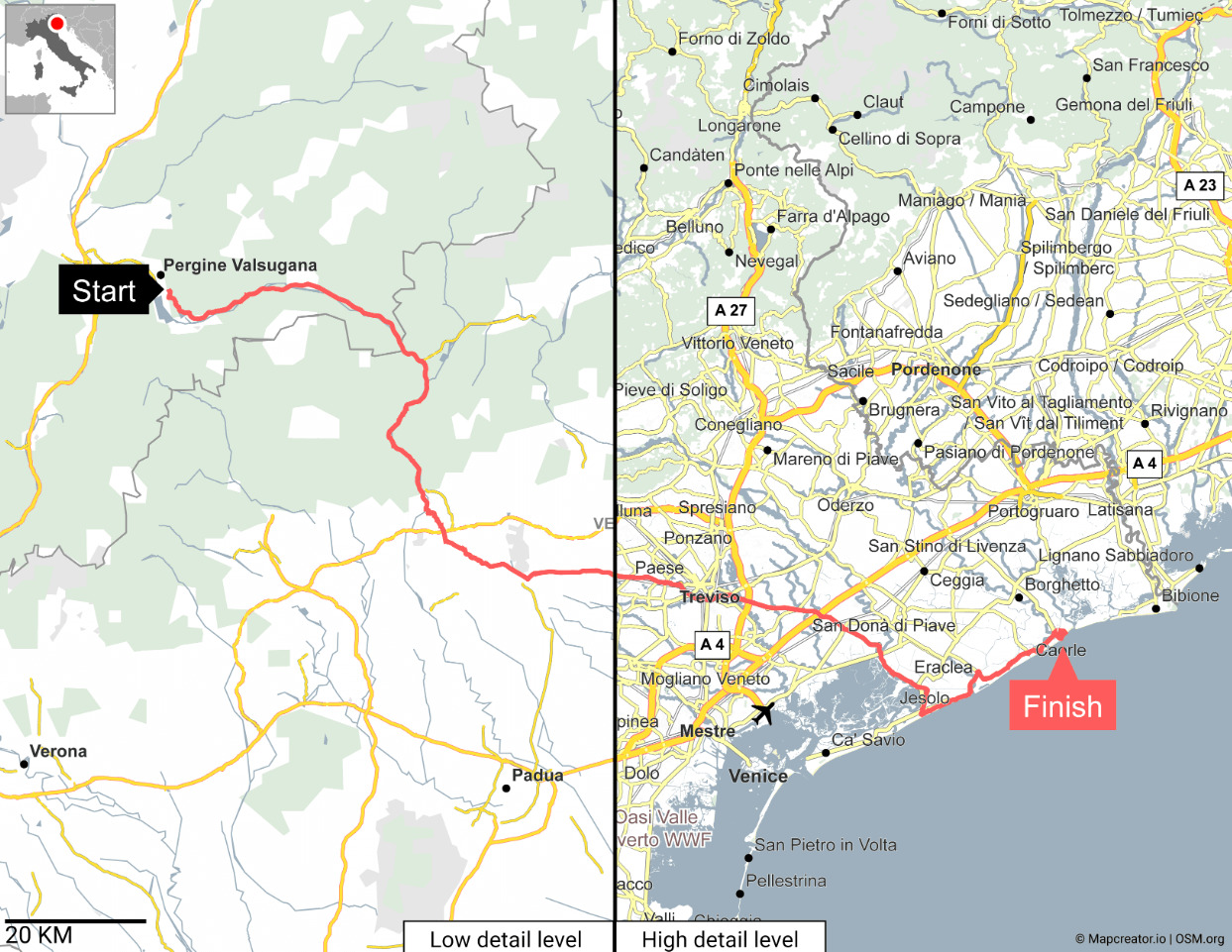 Download your maps as scalable vector graphics
Download your high-quality Grand Cycle Tour map in EPS, SVG, or PDF for print-ready graphics or RGB for online publishing. Vector files are layered exactly the same as our elements list, making sure that everything is easy to find and editable in a matter of seconds! As we think that seeing is believing – download this map to see for yourself.
Maps aren't static anymore
Turn any static project into interactive insights in a matter of minutes! Allow your visitors to zoom, scroll, and tilt with extreme accuracy into the race. Mapcreator maps are fully responsive to show correctly on all displays! Export your interactive maps and easily share it on social media or embed it on your website.
Bring your stories to life with map animations
With Mapcreator, animated maps can allow you to visually take your readers or viewers on a journey with the riders! Create impactful, dynamic route maps and animations in one tool and never worry about post-production. Make elements appear or disappear on your video project. Control movements and effects from Mapcreator's timeline. It takes the same time or even less to create an animated map as it takes to make a static image! Animations on Grand Cycle Tours such as Tour de France, Giro d'Italia or La Vuelta have never been easier!
Customize the language of your map
With the Grand Cycle Tours happening in countries throughout Europe, Mapcreator offers 18 available languages for your custom maps. Choose any language for your audience and translate your map with a few clicks! Reporting in different countries or to different audiences has never been easier. Make the city names French for Tour de France, Spanish for La Vuelta or Italian for Giro d'Italia in one simple click!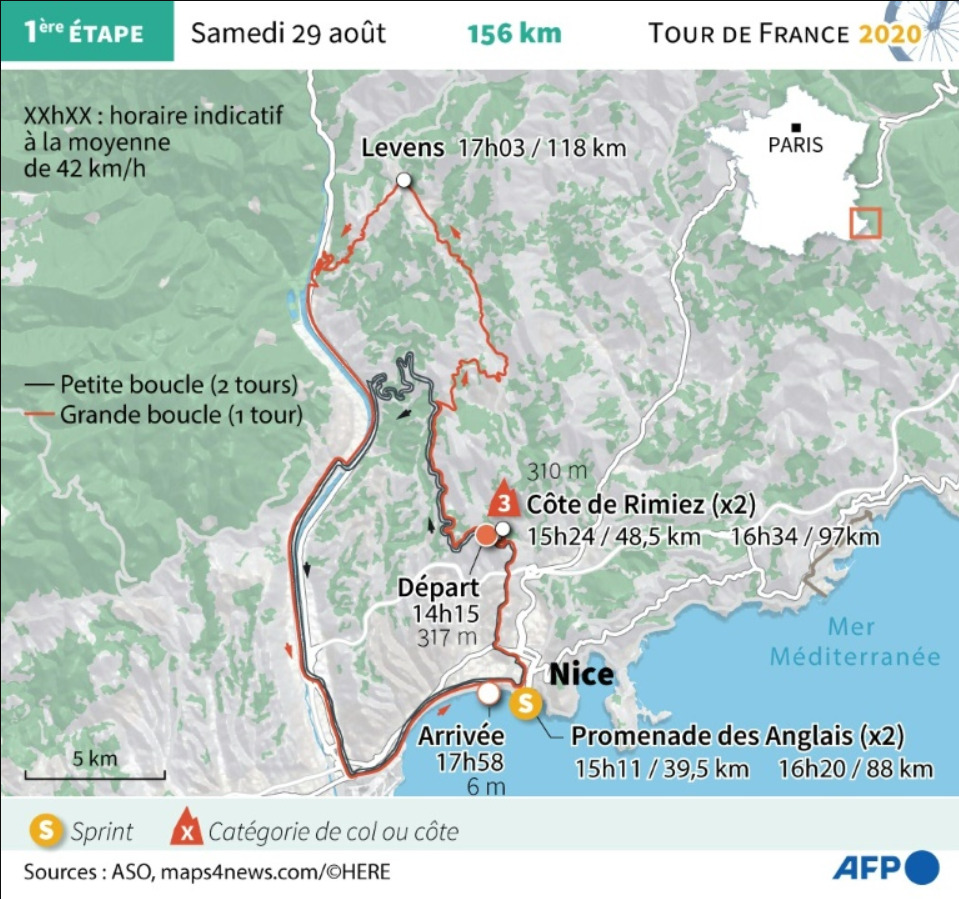 Eager to know more about Mapcreator?
Whether you're looking to follow the race closely or quickly want to provide your readers with a visual overview, our maps are the perfect solution for you. They are accurate, up-to-date, fast and easy to use, plus they can suit every format, including print and digital.
Are you ready to cover Grand Cycle Tours hassle free? Start discovering Mapcreator now! Get your hands on our ready-to-use or customizable maps and take your coverage of Grand Cycle Tours to the next level! Ready, set, map!
Maps made with Mapcreator
See what our clients have to say

One of our graphics teams used to dedicate one day of the week just to create maps. They now deal with map requests on the fly and are getting a consistent style across all their work.

Danny Wilkins

Head of Technology for The Times, Sunday Times and Sun newsrooms

Mapcreator really makes our daily life in the newspaper production easier!

Julia Oberle

Media designer @Main-Echo

One thing I do need to point out: Your service is excellent! Super-fast, competent and really friendly! ?

Jürgen Runo

Infographist at Braunschweiger Zeitung

Since our team started using Mapcreator, we've been able to produce maps more quickly. We find the software very efficient and easy to use. 
The team at Mapcreator is always quick to respond to requests and they constantly strive to improve their tools for us. Their level of service is superior.
Frequently asked questions
Can I try Mapcreator for free?
Seeing is believing. We offer you 14 days of free access to our online mapping tool so that you can get to know the basic mapping functionalities you can expect. Register here to get started! Want to try out Mapcreator to its full extent? Contact us and take advantage of a free 'guided demo' where we'll show you the full potential and features of Mapcreator  mapping software.
Do I need technical/graphical knowledge to create maps?
Mapcreator has a user-friendly interface that does not require in-depth technical and graphical skills. To make sure that you get the most out of the mapping tool, we offer full training with all our subscriptions.
Can I make maps both for print and online publishing?
The mapping tool offers the possibility to export different file formats that can be used for both print and digital publications, including interactive elements. You can create a map and export/download it as various output types. The download options we support at the moment are: .PNG, .SVG, .PDF (CMYK), EPS and WEB. WEB means you'll get a link to the (interactive) map as well as an iframe.
How do I customize my maps with Mapcreator?
Mapcreator comes with a wide range of carefully designed default map styles, fonts, and features. In addition to the standard style elements that come with Mapcreator, map colors, features, and fonts can easily be customized for you. Do you want us to custom build your own complete map design? Please contact us, and we'll discuss your specific needs.