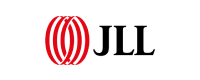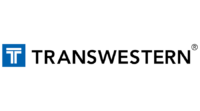 Create real estate maps with your brand guidelines
Apply your real estate agency's distinctive style to the map to make it consistent with your brand identity. Mapcreator's experts will guide you in setting exclusive custom one-click settings for your maps, icons, labels and text boxes.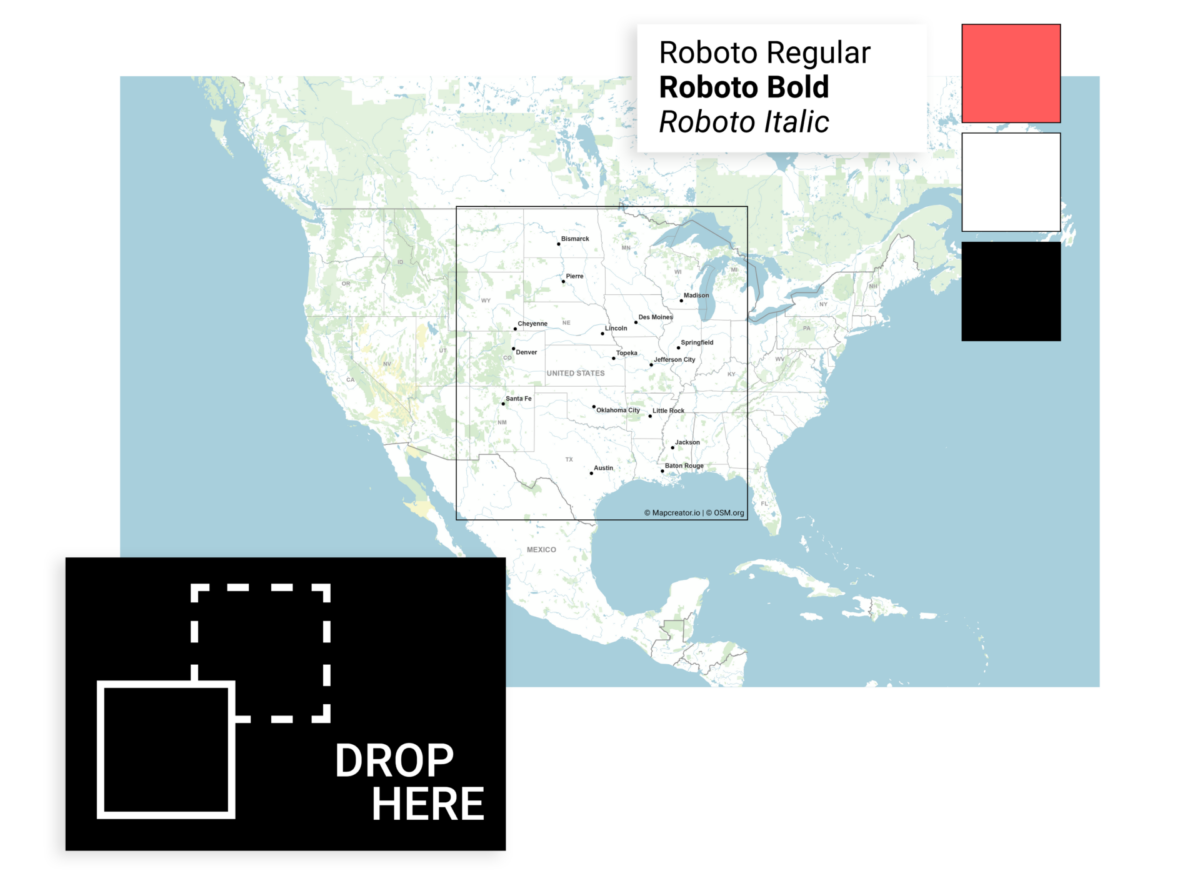 Customize for your exclusive brand
Save the draft of your customized real estate map optimized for Illustrator and make further design changes there. Make a distinctive impression that's fully aligned with your marketing design.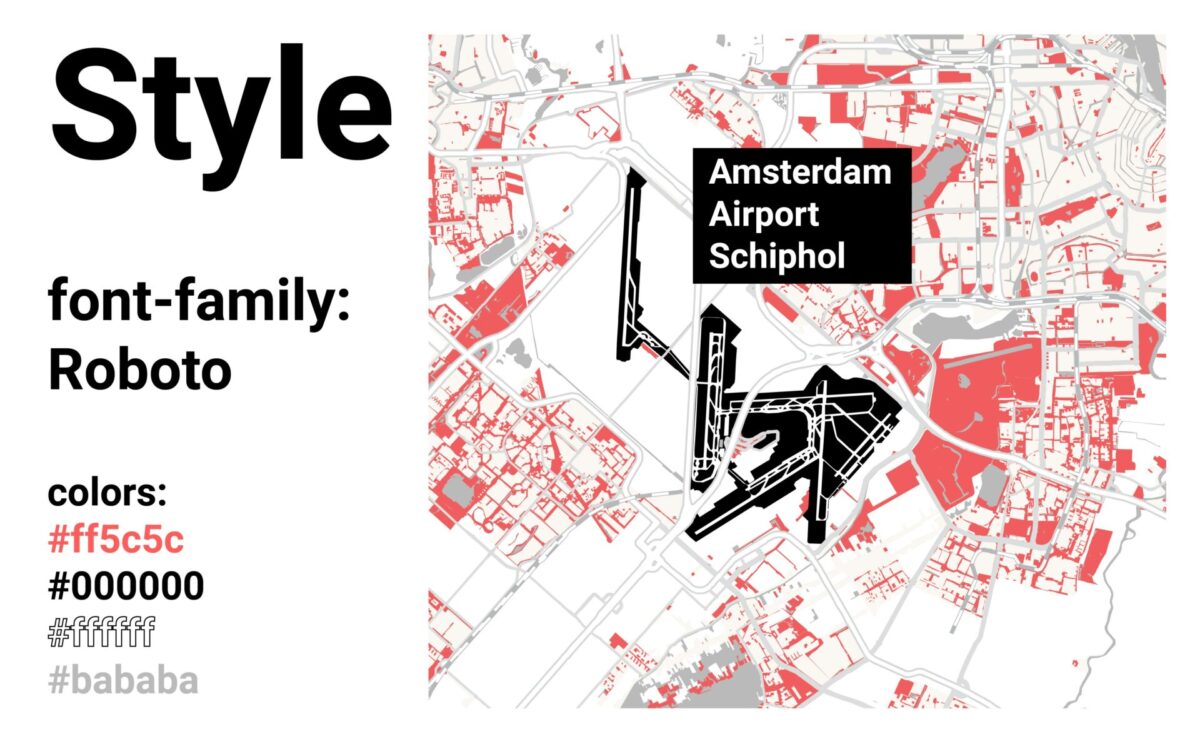 Use range rings to measure distances
Draw circles with pinpoint precision and with plenty of options to customize your maps for real estate purposes. With our range rings feature, you will have the possibility to draw circles from a center point with a specified distance, either in miles, kilometers, or nautical miles.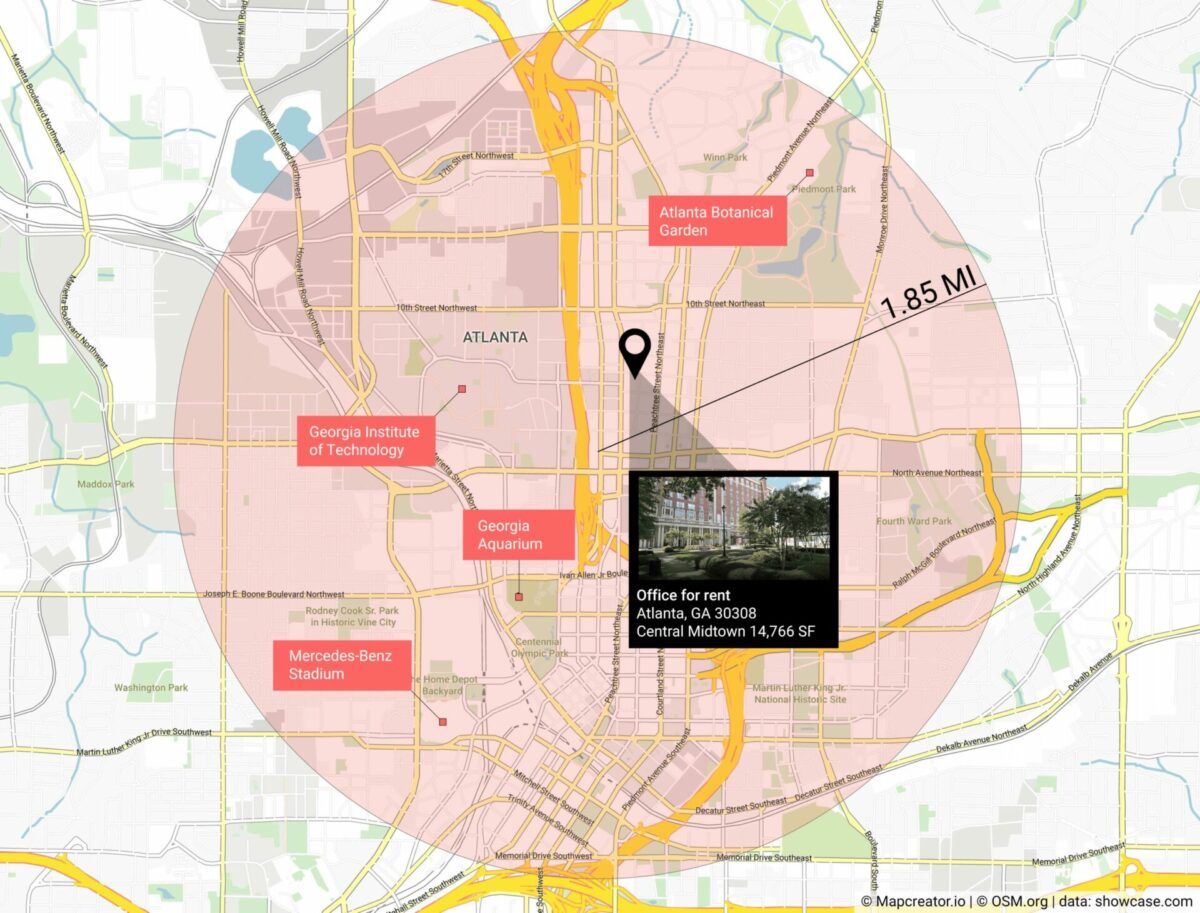 Create and update multiple properties
Plot different properties separately or just drag and drop your spreadsheet to embellish your map. As many addresses as you want can be placed automatically and precisely with the most advanced street-level detail.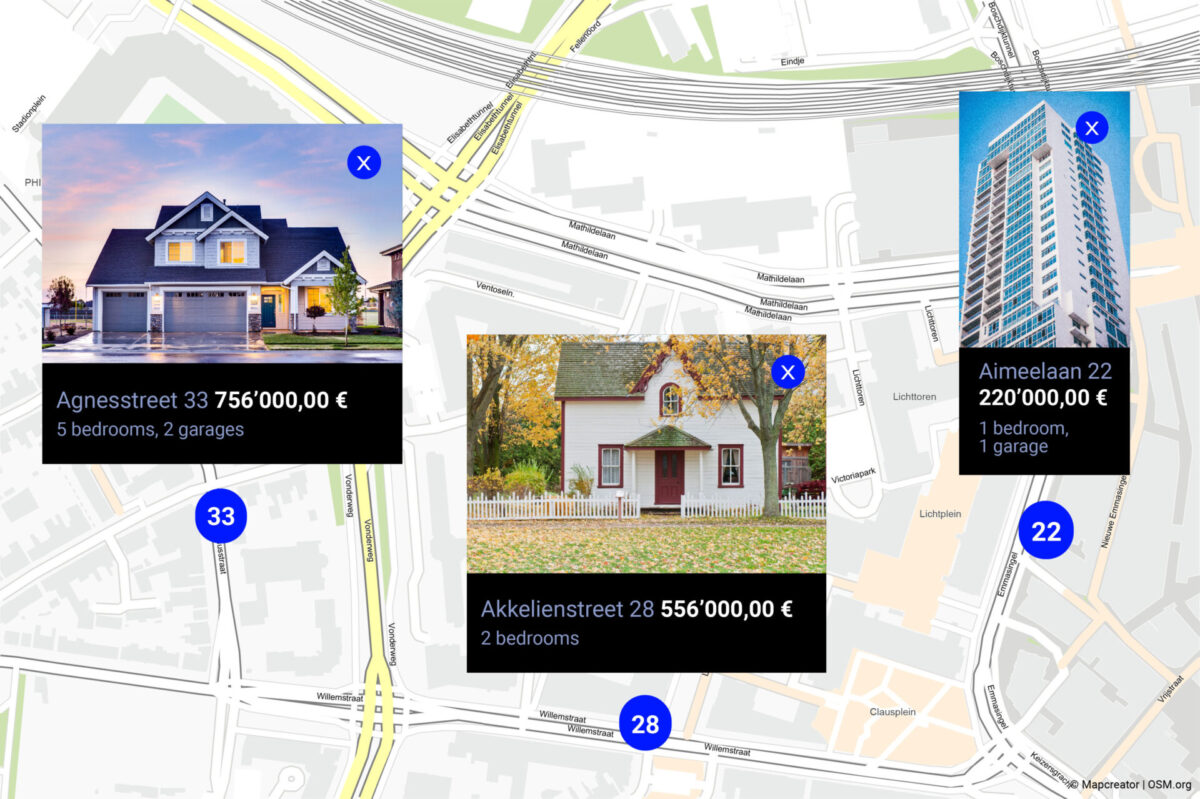 Create interactive real estate maps
Give your clients an overview of the area and move around to check available properties in a certain neighborhood with the help of your property mapping software. Add additional information in popups to make your map interactive.
Sync easily with your current workflow
Speed up the creative process with a clean, intuitive interface practical for real estate agencies. Mapcreator is Adobe-compatible, to give you even more styling freedom in a familiar environment. Save any map in PDF or SVG formats fully optimized for Illustrator and high-res print-quality formats, in WEB or video formats with mobile responsiveness.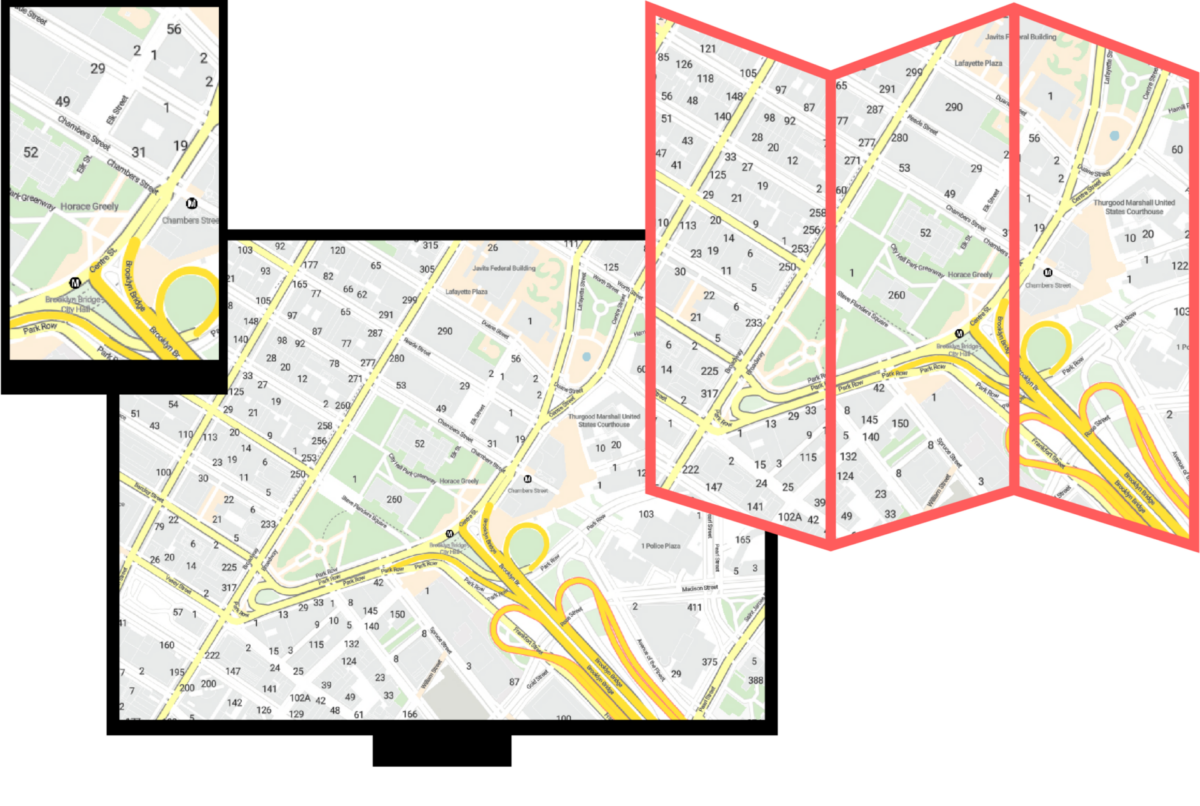 Pinpoint property locations with your real estate map maker
Make the most of Mapcreator's precision capabilities. Plot exact locations for your properties and key amenities and points of interest nearby. Help your clients visualize a property in relation to their workplace, school, shopping center or any other place that matters.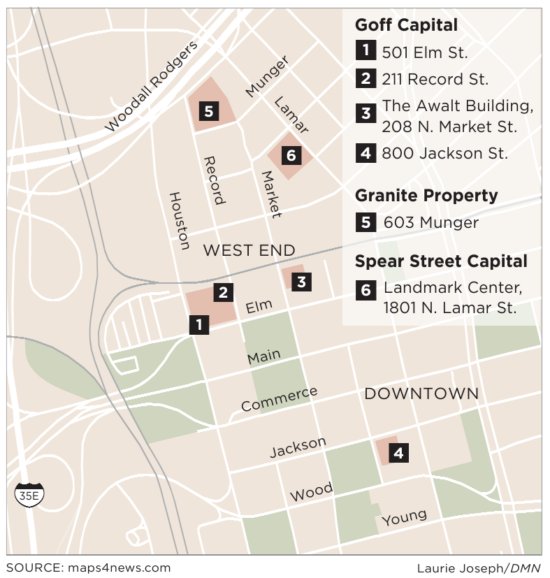 Allow digital walk-through
Use Mapcreator's routing tools to show clients how long they will walk or drive to their desired location from their chosen property. Whether you prefer a static or dynamic route, we've got you covered! Enhance your digital materials by taking your customers along a journey.
Create real estate maps in minutes
Keep up with the pace of the real estate industry. Update your real estate map when a property is sold or new listings are added.
Easily share updated maps with clients, or embed them on your website and let them explore properties themselves. With Mapcreator, there's no need to wait long to display the updated map with your new properties.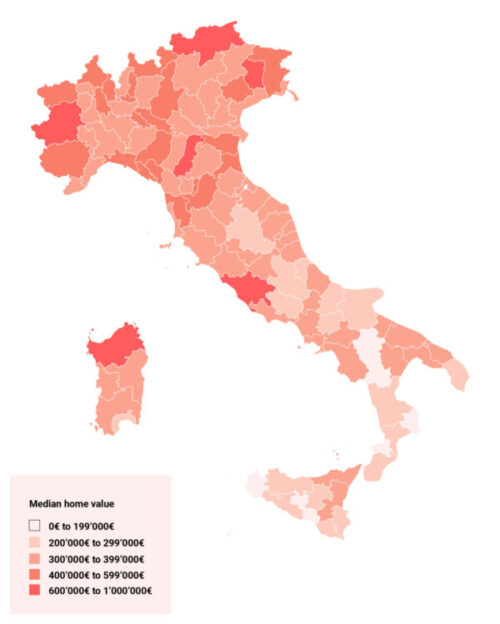 Display detailed data about your properties
Access an unlimited number of annotations with a real estate mapping tool. Use annotations from Mapcreator's large library, or send us your own and our experts will add them to create an exclusive version of Mapcreator. Whether they are static or animated, your maps will always stand out. Click here to learn how to create animated maps for real estate.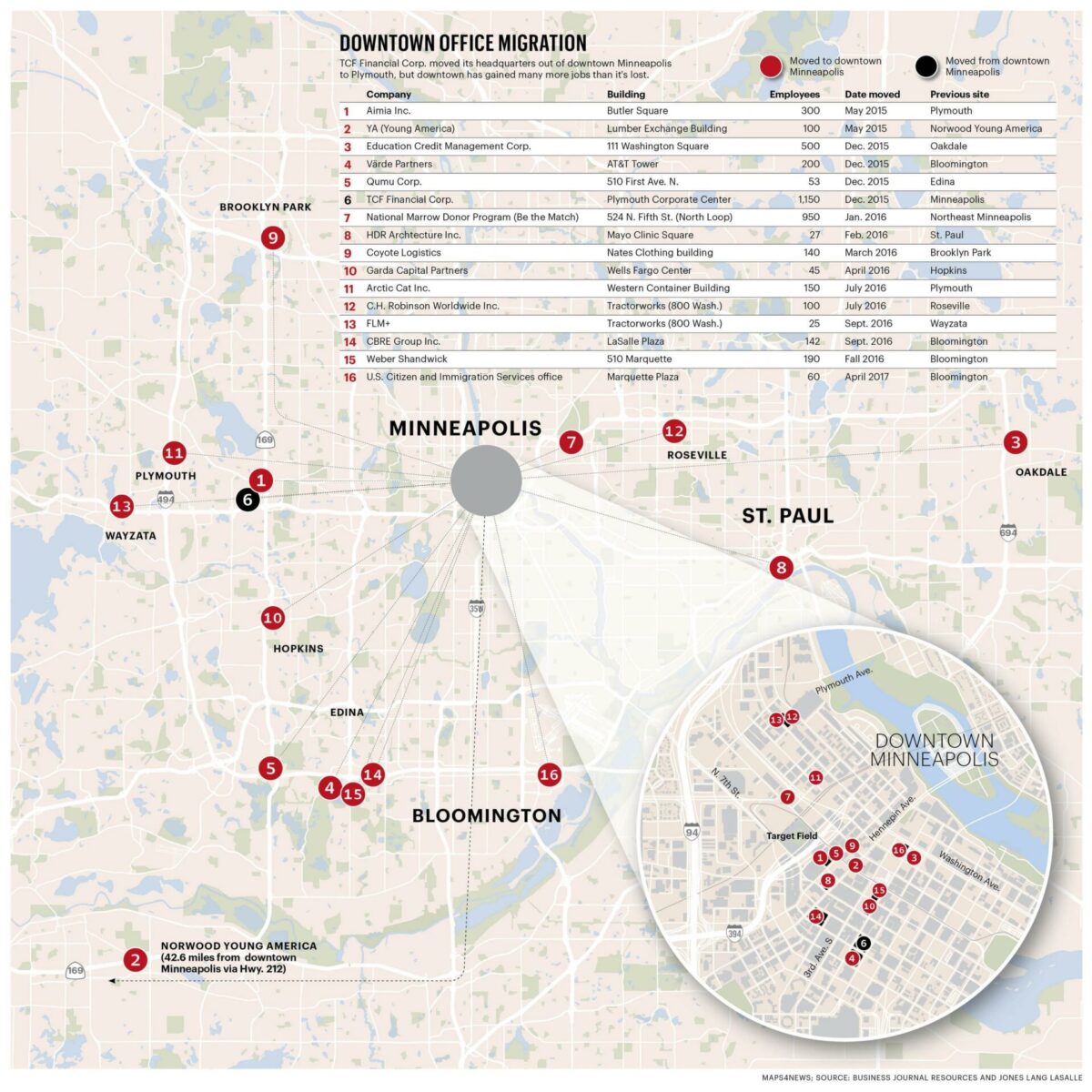 Frequently Asked Questions
Can I get a custom map style with the service?
The customization included in the service are the following: either you send us your own custom icons and route line options (color/transparency) or you pick our standard map settings and icons.
However, full customization of your map is possible as well as having a complete map style range based on your own brand identity with extra costs.
Can I get print-ready maps?
Yes. We can deliver high-quality print 300DPI (or less) maps in PNG, JPEG, SVG, PDF, PCX or BMP.
Can I see your API documentation?
Can I try Mapcreator API for free?
Seeing is believing! To get free access to our API, email us at info [at] mapcreator.io or send us a message here and we'll get back to you as soon as possible.