With interactivity and animations, you would almost forget the value of static maps. But static maps have been around for centuries and have proven to be a reliable tool for data visualizations, storytelling and simplifying complex geographical information! So despite the advancements in animated, and interactive mapping technologies, static maps continue to play an important role in the mapping industry. In this article, we will explore why static maps will always remain a special place in our hearts.
Let's get physical!
Physical books are still very well-loved despite the advancements in e-books or even e-readers. We would like to believe that the same goes for maps! Sure, for getting from place A to B you might opt for a mapping app on your smartphone. But when you're exploring a new country or city isn't there normally a map somewhere to show where you are now and where the surrounding points of interest are? Or when you are reading a newspaper or a magazine and a beautiful map visualizing the story is there! There is a nostalgia to print and it shouldn't be forgotten.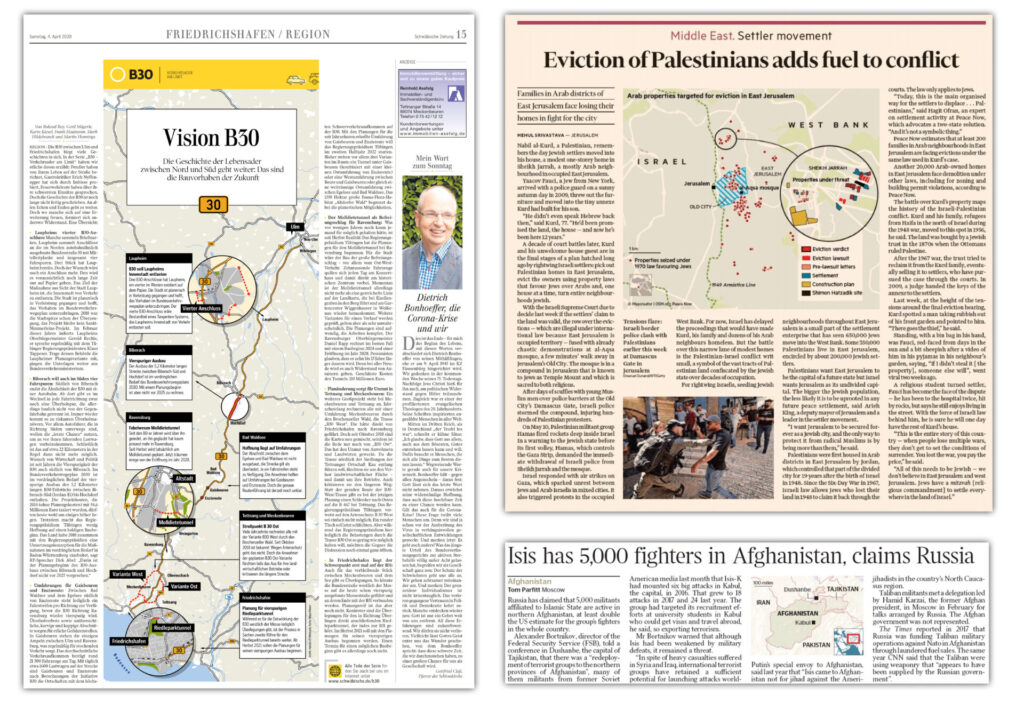 Customize and enhance with data
Whether you decide to drag & drop files into our tool to add onto your map or make use of our (live) data layers; who says static maps have to be boring? From our live wildfire layer to an elevations layer or one of our many POI layers; you are the creative director. With over 25 data layers and 17 mapstyles – the possibilities are near endless! Not even to mention annotations, lines or shapes that can be added with just a few clicks. And then we haven't even started on the personal customization possible by our in-house design team to match your brand identity! Beautiful static maps are just seconds away, what are you waiting for?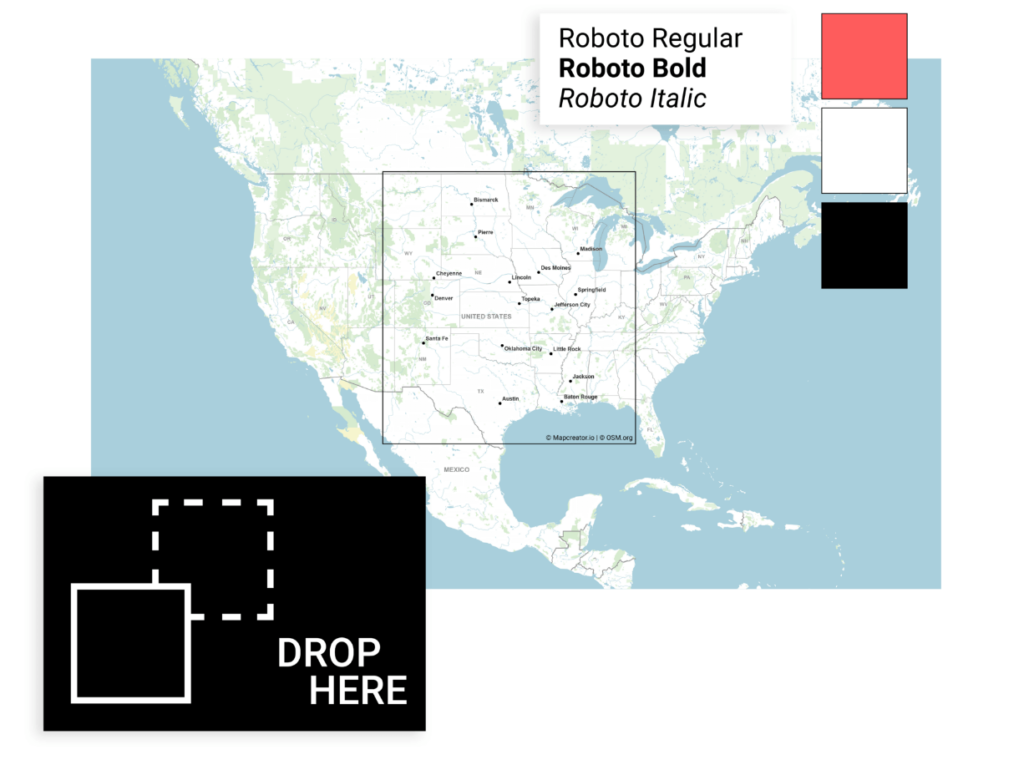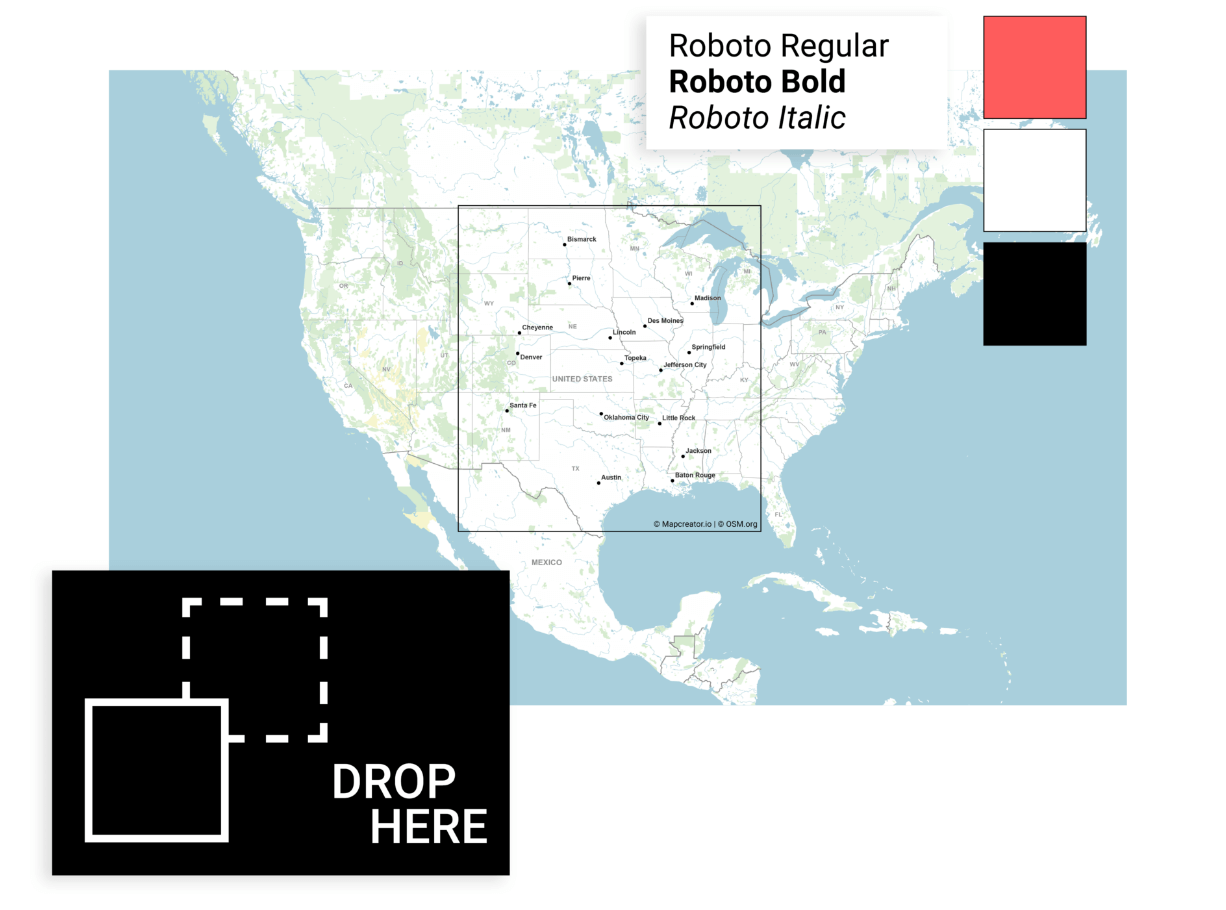 Vector Files
Even the good old static map has improved! Do you know about Vector files? When you are using maps for storytelling or to convey information, it is very important that your project is clear and legible, no matter their size. With Vector maps, your project can be scaled up or down without losing any quality or clarity. This is because Vector files are created using mathematical equations, rather than pixels, which means that they can be scaled up or down without losing resolution. On the other hand, PNG and JPG files are raster files, which means that they are made up of pixels, and when they are scaled, they can become pixelated and lose quality. The best of it all? Our Vector format is layered exactly the same as our elements list, making after editing in Adobe like software easier than ever! Whether you are a graphic designer or not, our Vector formats will be your best friend for print or online publishing!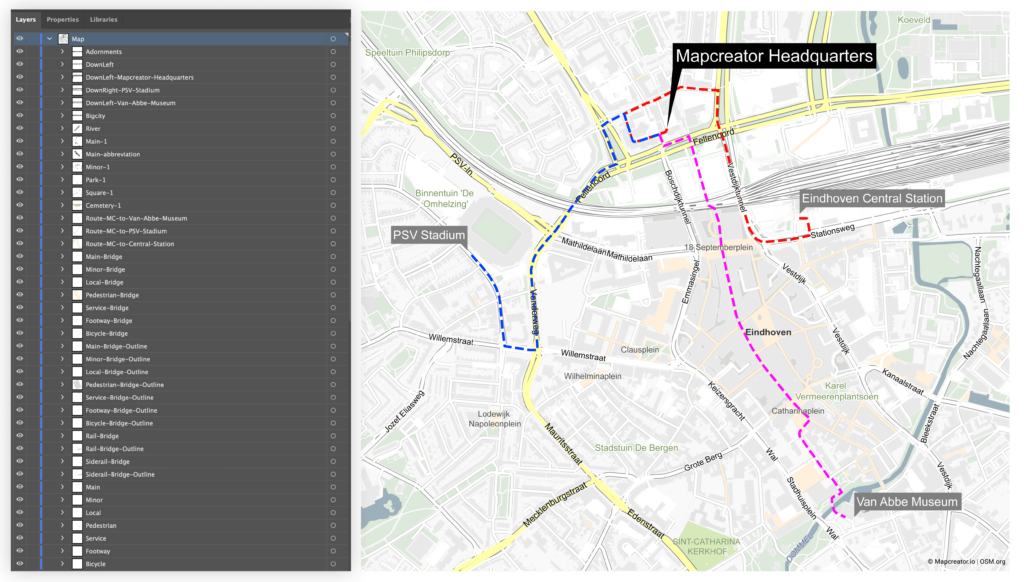 Print ready graphics
We offer two Vector formats: SVG (Scalable Vector Graphics) and PDF (Portable Document Format). Where our SVG is the best Vector format for digital display, our PDF is the best solution for all your printing needs. Did you know that our PDF is not only a layered Vector format, but also comes in CMYK colors? This colorspace is widely used in the printing industry and is designed to produce accurate and consistent colors. Enrich your magazine, newspaper, book or other publications with maps in the highest available quality without having to compromise on anything! Crisp lines, annotations, make every detail in your map shine or go for a simple make to bring light to your story – it is all in your hands!
Website speed
Let your map speak for itself. We are true lovers of maps in general, so animated and interactive maps also have a place in our hearts… but when it comes to online web pages, interactive or animated maps can actually also slow down or decrease your readers' experience. Whether they are navigating from a mobile device or simply have a bad connection, static maps can always be trusted! With static maps you can be very simple and straightforward. They help you visualize data while also providing a clear and concise representation of geographical data without any distractions. This makes it easy for your readers to understand the story or event you are trying to convey.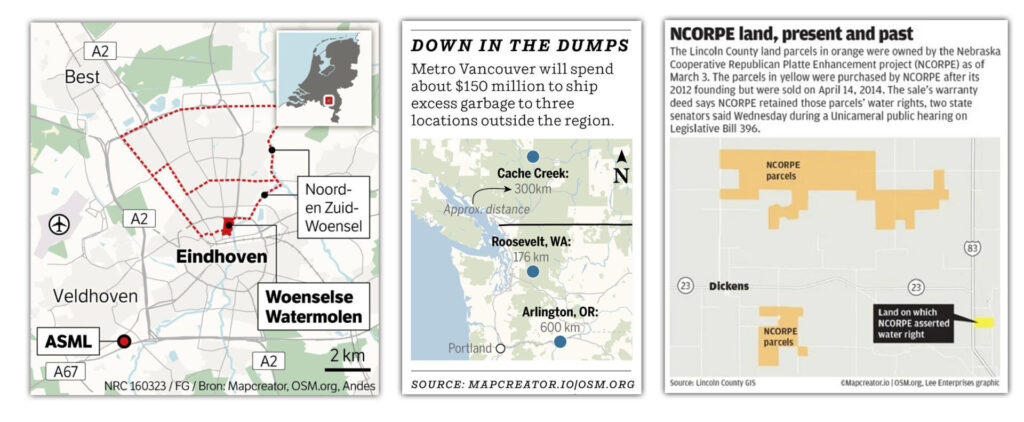 Maps in a matter of seconds
Whether you are wanting to create a quick locator map, be the first to present breaking news or show a client the area of a certain property; with the Mapcreator tool static maps have never been faster. Download your project in a high quality SVG for all your digital publishments or go for our PDF in CMYK for print. Although we admit that our interactive and animated maps are also created in no time, nothing beats the classic static map.
Ecstatic about static maps?
In conclusion, static maps remain important and valuable in a world filled with visual, animated, and interactive maps. They provide a simple, clear, and cost-effective way to represent and understand geographical information. A static map is an essential tool for anyone interested in exploring the world around them or sharing stories with others! There is a time and place for all file formats, but we are big fans of the static map and we hope that you now share some of that enthusiasm with us.
What are you waiting for?
Are you interested in knowing more about what Mapcreator and the usage of static maps can do for you? Book a free demo to talk to one of our mapping experts and see for yourself how our services can complement your business!