Mapcreator today announced a new partnership with Reuters to allow users of the Mapcreator tool to subscribe to Reuters live U.S. election data feed. The Reuters feed is powered by election data from Edison Research and the National Election Pool (NEP) with the partnership allowing Mapcreator customers around the world to deliver a real-time vote count for all state-wide races directly to their readers via customised, interactive choropleth maps.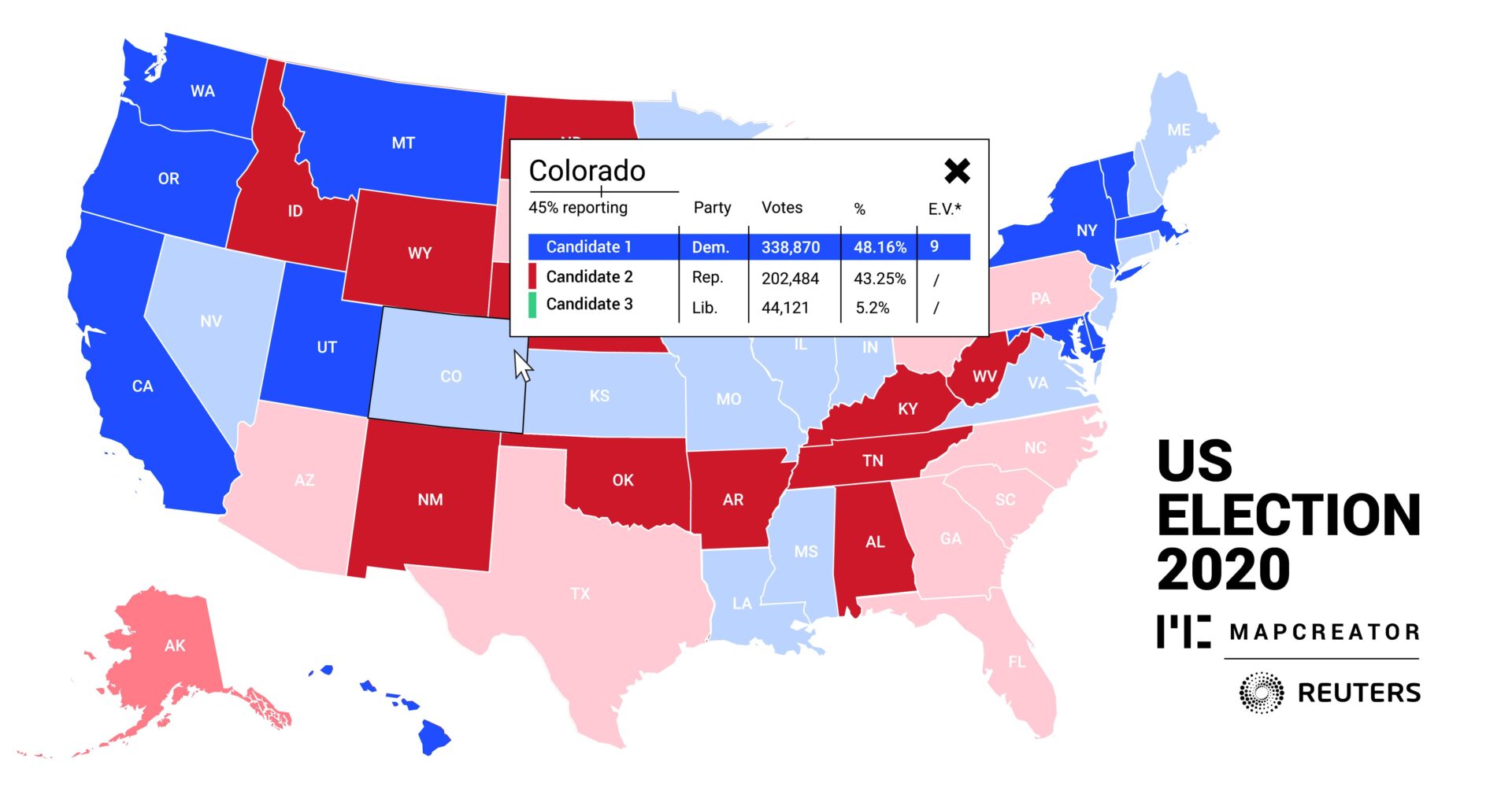 Trump or Biden? This will be the question on the lips of millions of Americans as they head to the polls on 3 November to elect the next U.S. president. Set against a backdrop of widespread disruption caused by the coronavirus pandemic, a divided electorate, Donald Trump's recent Covid19 diagnosis, the rise of misinformation, and a record number of Americans opting to vote by post – this year's U.S. presidential election is poised to be one of the most watched elections in broadcast history.
Staying up to date on the night and beyond, is made easy with the Mapcreator tool. Live data provided by Reuters and NEP's partnership will be fed into the Mapcreator tool, enabling users to display the data in their own custom map design. Users will be able to create an interactive map and share it on their website. Once online, the map will automatically refresh as the source data is continually updated. A static map for TV or print can be created using the data layer and downloaded straight away.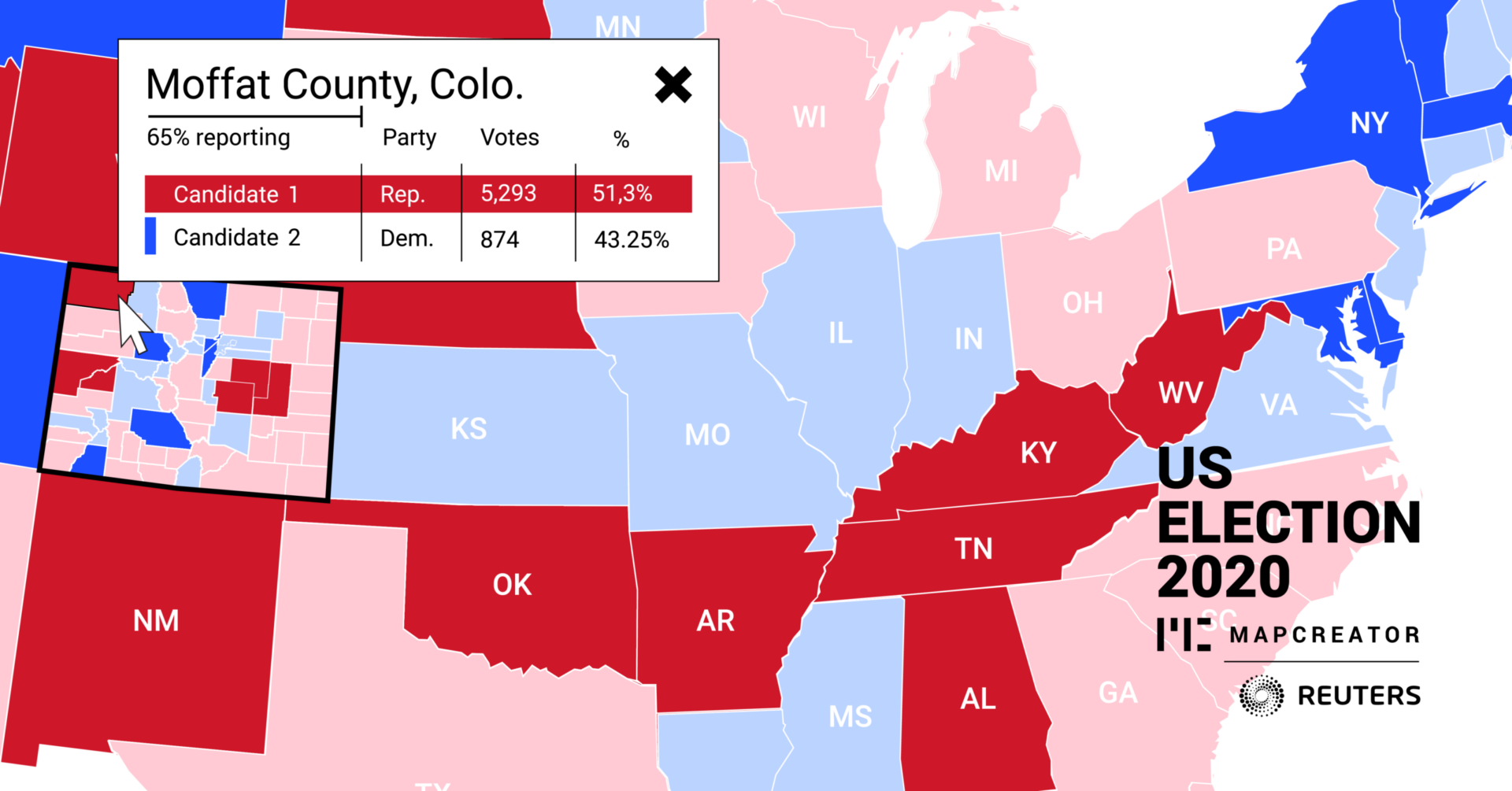 Sue Brooks, Head of Product Development & Agency Strategy at Reuters, said: "In our capacity as the exclusive distributor for U.S. elections results from the National Election Pool and Edison Research, Reuters is delighted to team up with Mapcreator to offer Reuters News Agency customers the ability to create tailor-made interactive maps of election results based on their unique preferences."
Christian Erades, Commercial Lead at Mapcreator, said: "Partnering with Reuters and being able to offer live U.S. election data to the hundreds of newsrooms and titles we serve globally, is a real breakthrough for us. In just two weeks, we have been able to create a new live data layer and now we can offer this to existing and new customers alongside their own custom map design. Our goal is to extend this partnership towards the future for many important elections and more."
Like what you see? For more information on creating maps with live US election data, contact us today.