The Giro d'Italia 2023 is just around the corner and it's time to start planning your coverage of the race. Whether you're a cycling enthusiast, broadcaster, sports journalist, news agency or a blogger, having access to accurate and up-to-date information about the race is essential. That's why we're thrilled to announce our ready-to-use and customizable maps of the stages of the Giro d'Italia 2023. Reporting on this grand cycle tour has never been easier!
Fast, easy & hassle free!
Looking for a quick way to broadcast or publish the Giro d'Italia 2023? We have the perfect solution for you! Our maps are designed to provide you with an overview of the race and all the stages, helping you to follow the action as it unfolds. The ready-to-use maps feature we provide has the complete route of each stage, along with information about the start and finish points, a scale bar, the total distance, and an inset map displaying the exact location of the route. They are the perfect resource for anyone looking to get a quick understanding of the race and the challenges that the riders will face.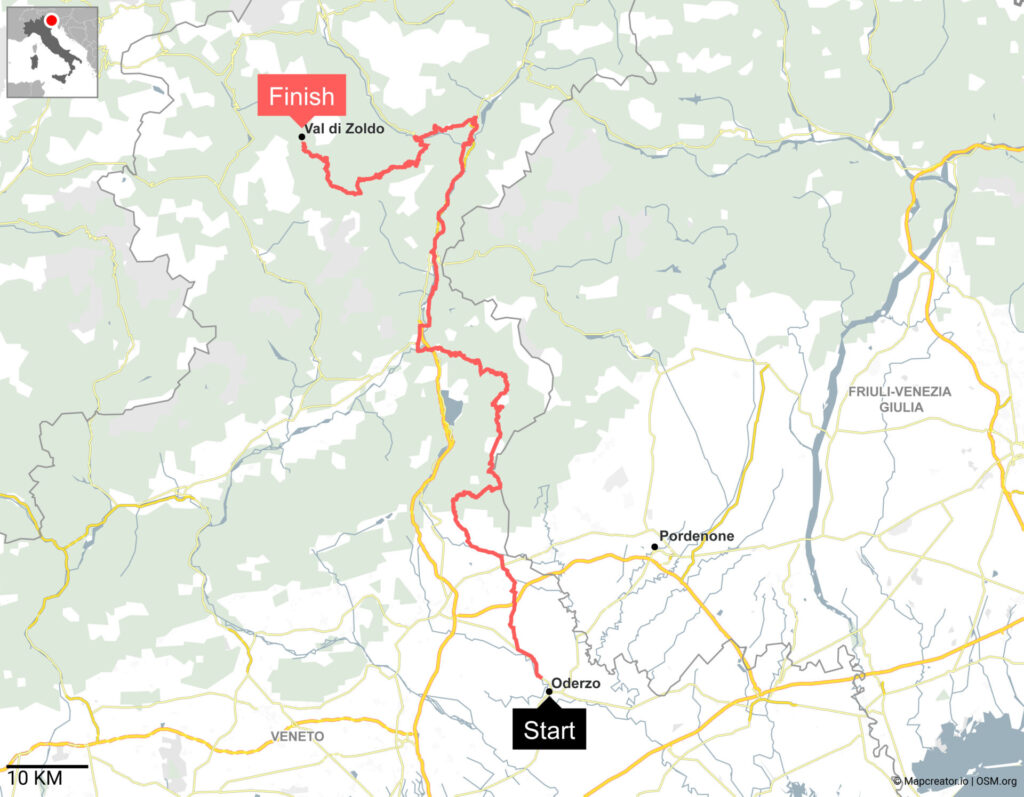 Customization in a matter of minutes
We understand that every publication is unique, and that's why we also offer customizable features for your maps. You can change the colors, fonts and CSS, and markers that best suit your publication, and add your own branding image to create a truly personalized map. And it doesn't stop there! From elevation layers, to satellite mapstyles, inset maps or scale bars: we've got you covered for the Giro d'Italia 2023.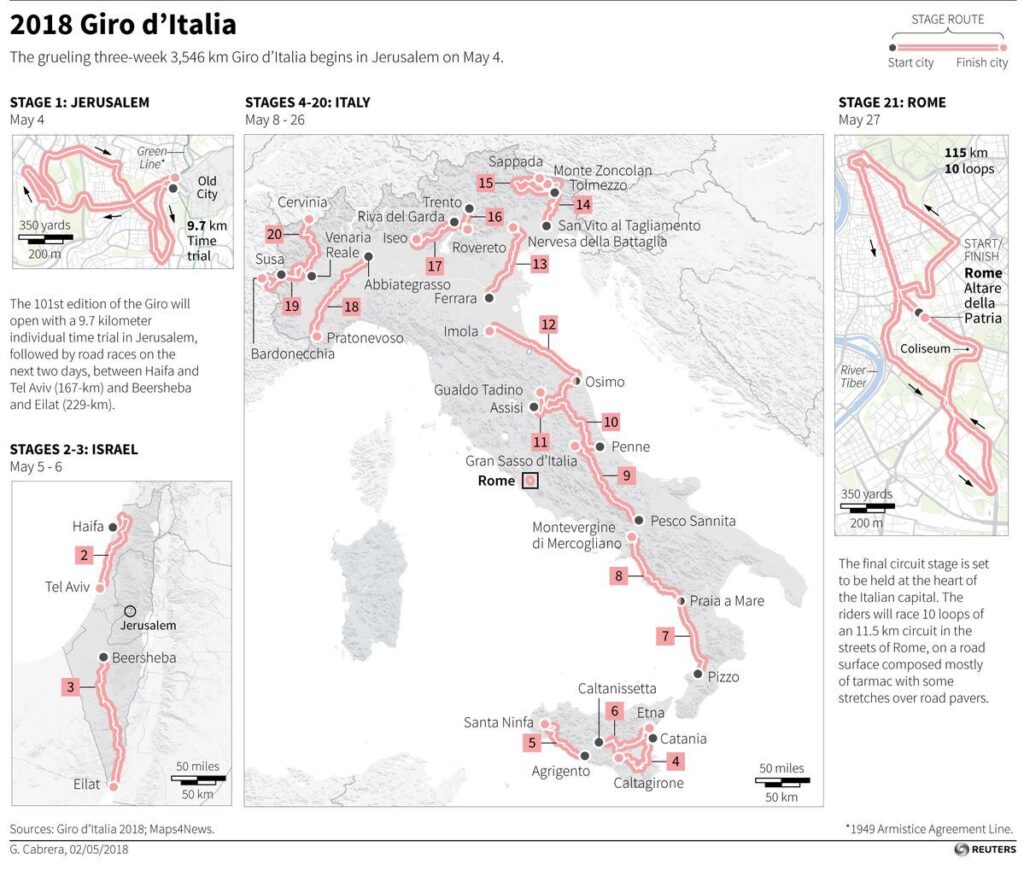 Animate your routes!
Maps aren't static anymore, and although we love a good static map; why stop there? With Mapcreator, animated maps can allow you to visually take your readers or viewers on a journey with you! Create impactful, dynamic route maps and animations in one tool and never worry about post-production. Mapcreator allows you to share, embed and broadcast animations without a hassle. Embed your animated map to your website, social media or whenever you want to use it.
Where to find these ready-to-use maps?
After you register to Mapcreator and open the tool, simply navigate to the Mapcreator logo in the top left corner of your screen. Now a pop-up will open showing your user maps and below that, the ready to use maps. In this folder you will find all the maps we have carefully created for you.
Whether you're looking to follow the race closely or quickly want to provide your readers with a visual overview, our maps are the perfect solution for you. They are accurate, up-to-date, fast and easy to use, plus they can suit every format, including print and digital.
So don't waste time? Start planning your coverage of the Giro d'Italia 2023 today! Get your hands on our ready-to-use or customizable maps and take your coverage of this great race to the next level.