Wondering what a geographic data format like KML is, or what the differences are between a GEOJSON file and a GPX file? Well, you've come to the perfect place.
After reading this article, you will know the different types of geographic data formats (also called GIS file formats) you can use to import your data into mapping software.
When collecting information on Earth phenomenon, such as earthquakes, hurricanes or wildfires, these formats are used to represent these observations as text, numbers or graphics. To put it simply, formats such as GEOJSON, KML or GPX are used to represent geographic information in a digital way.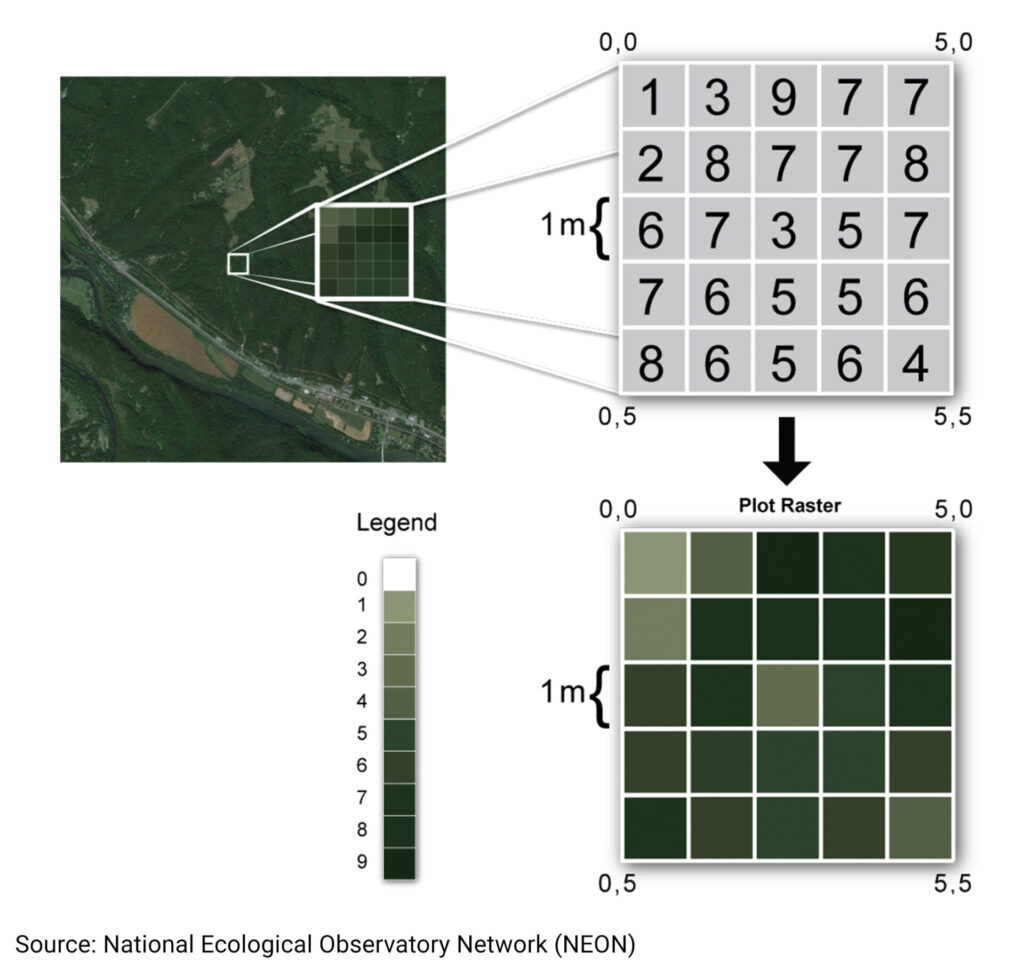 Which GIS file format for your use case?
KML
A Keyhole Markup Language or KML file is a structure based on tags containing embedded elements and attributes. This is used to easily import and read GPS data into software and websites. KML files are usually followed by a .kml suffix, but .kmz suffix is also possible when it is a zipped version. This format uses the XML (Extensible Markup Language).
Geojson
A file in GEOJSON format is with geospatial data and attribute data. It is mostly used for statistical analysis. Files in this format use the JSON (JavaScript Object Notation) standard and end with a .geojson suffix.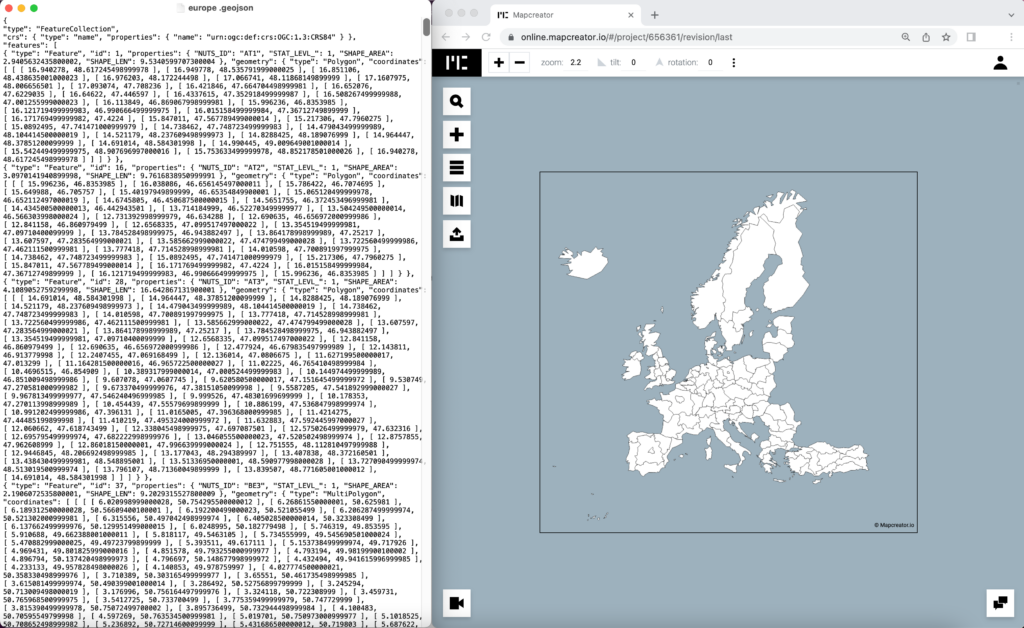 GPX
A GPX file or GPS Exchange Format file is a text file containing geographic information such as latitude and longitude, coordinates of waypoints or routes. GPX files are XML-based, which allows geographic data to be displayed in Earth browser.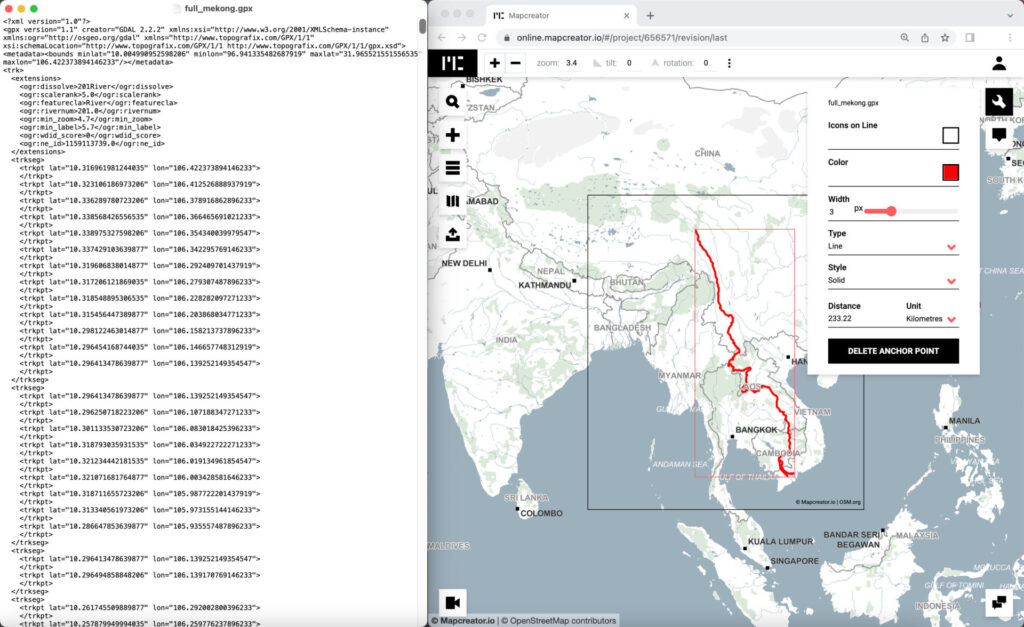 With Mapcreator, you can use these files formats to quickly add your data and place icons to specific locations on your map in seconds, draw a route or automatically highlight an area.
To do this, simply drag your KML, Geojson or GPX file and drop it onto the map. You can also import your files by going to the "add" menu and click on the "import" button to add your files from your local disk. It allows you to create informative maps in just few minutes.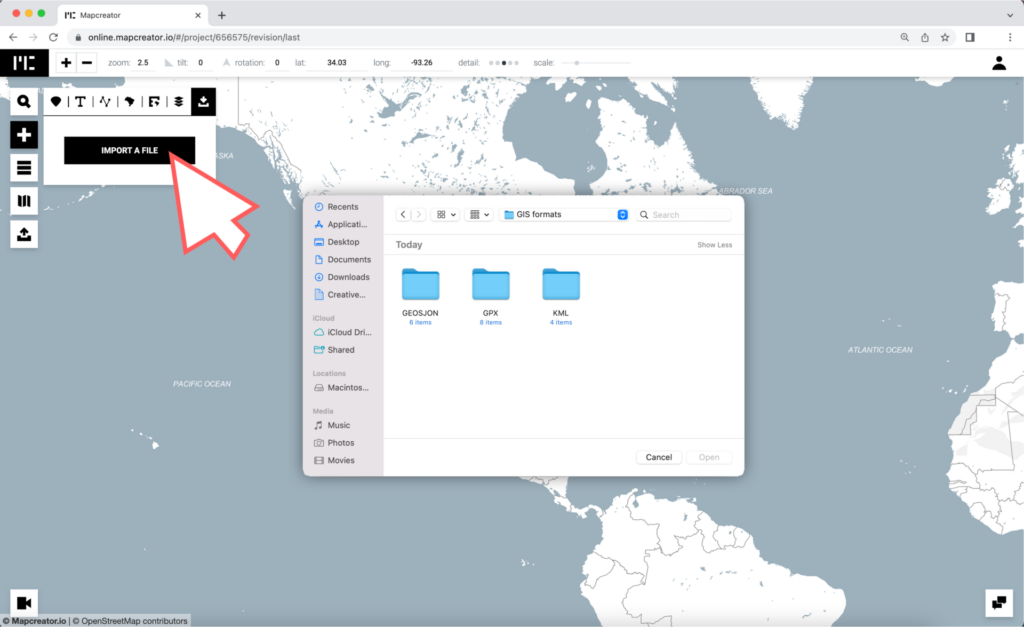 To learn more about how to import documents into your map projects, read this article.
You may also find other common formats of the geospatial world, such as Shape files. Shape files first need to be converted into .geojson files before they can be imported into Mapcreator. Read more here how to achieve that.
Try this feature for free today.