They say that behind every success is a great team. At Mapcreator, we couldn't agree more. At the heart of our service is the Mapcreator tool, which enables newsrooms, corporates and brands from around the world to create quality maps, quickly and easily. Technology never stands still; so how do we ensure that the Mapcreator tool continues to advance in line with the latest thinking, highest standards and changing customer requirements? That is the challenge faced every day by our in-house development team in Eindhoven. We check in with product owner, Robbert Klaver, to find out more.
The need for speed
"Making a map should be done within two minutes," declares Robbert excitedly, as we start to talk about what has changed in the new Mapcreator tool (released at the end of 2019). In the previous tool, according to Robbert, the on-screen processing time alone was on average two minutes, during which time users could do nothing but watch and wait. Robbert and his team took this specific amount of time and turned it into a challenge: "Creating efficiencies is a high priority for all of our customers, so we managed to make the process of creating maps a whole lot faster in the new tool. Users are never idle, there's no waiting around, and the rendering time on an up-to-date computer is less than one second."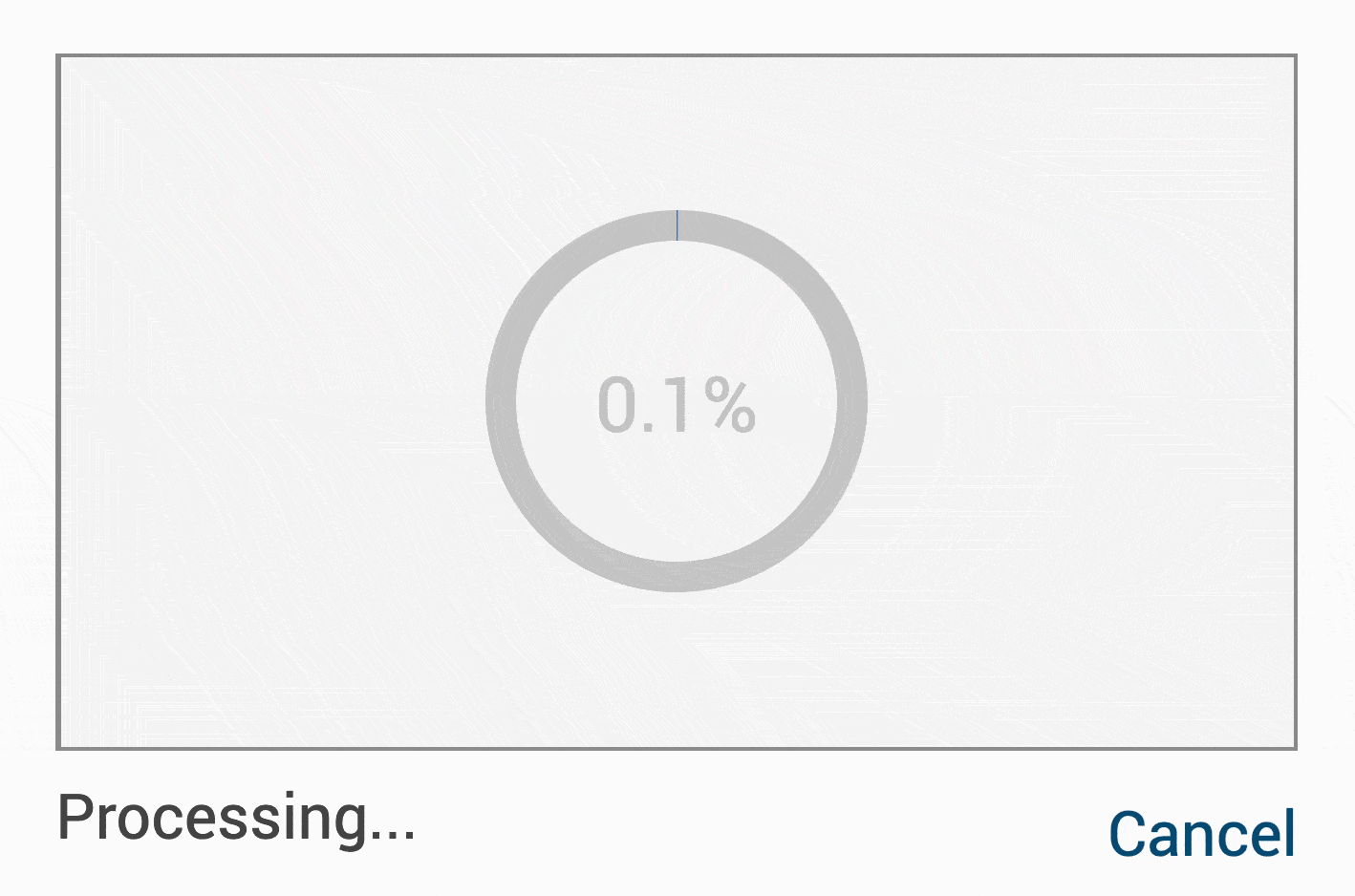 Shown above:
the days of having to wait around
while your map is 'processing' are over.

Creating efficiencies like this requires working closely with customers, says Robbert: "Understanding how our customers use the tool is important, so we do some A/B testing of new features and I visit a lot of users to gain first-hand experience of how they interact with the interface. We have created keyboard shortcuts to help make navigating the tool quicker and easier, and we've worked hard to make the experience between using the Mapcreator tool and software such as Adobe Illustrator as seamless as possible."
"Creating efficiencies is a high priority for all of our customers, so we managed to make the process of creating maps a whole lot faster in the new tool."
Behind the scenes
According to Robbert, many of the time-saving improvements to the tool happen behind the scenes and often, due to the speed they happen, may go unnoticed by users: "We try to keep things simple. Take importing data as an example. Most data sets will already include headers and basic address information but as soon as they are imported into Mapcreator, algorithms will help with important stuff like geocoding, which starts with adding longitude / latitude coordinates."
"Algorithms also help Mapcreator users by intelligently adding labels to each map," says Robbert, "making certain they are in the correct position, no overlap and that they are in the pre-set customer fonts, helping our users to achieve the output they want in a fraction of the time." Customisation, branding, local measurements (sizes, units) etc are also 'remembered' by the tool to further save our customers time when creating maps.
"Many of the time-saving improvements to the tool happen behind the scenes."
Advice from the heart
Talking to Robbert, it is clear that continuing to deliver the highest quality maps through the market-leading mapping tool is what motivates him and his team every day. I ask Robbert, does he have any tips to offer Mapcreator users? "From the outset, try to think about which style of map will help you to best visualize your data set and engage the audience more deeply in your story," says Robbert, "interactive maps with lots of pop-ups, videos etc will be right for some stories, but sometimes a detailed static map will receive a greater number of views and ultimately impart more information. Interactivity for the sake of interactivity can be counterproductive. In many ways, I agree with Karl Gelles when he suggests keeping your maps clean and simple."
One more piece of advice from Robbert: "Vector based outputs should always have a clearly named layer structure. Our aim is always to optimise workflows and by doing this it will enable graphic designers to do so much more with the map." You have been told!
I have one final question for Robbert: can a user really create a map from start to finish within two minutes? "Yes, absolutely. Sometimes, even faster," says Robbert, "the new Mapcreator tool is all about speed, usability and advanced functionality. New features like drag and drop, tilt and rotate, 3D buildings and a regularly updated library of featured maps are just the start. We've worked closely with our users to develop the Mapcreator tool to this point and as a team, we're really excited to see what's ahead on the roadmap for the tool." Watch this space!
"The new Mapcreator tool is all about speed, usability and advanced functionality."
Let's talk about maps! Don't hesitate to reach out by email or via Twitter