Mapcreator provides a full global base map to our subscribers. Visualize and create maps anywhere in the world with high resolution photorealistic quality.
From continents to city blocks, Mapcreator Satellite has you covered. ©HERE
Satellite imagery
Mapcreator uses global satellite and aerial imagery provided by HERE Technologies. HERE provides Mapcreator some of the sharpest and up-to-date imagery through a strategic partnership with Maxar.
The imagery is cloudless and color-balanced for optimized viewing experiences.
Global coverage, updated annually
Our providers keep imagery fresh and up-to-date in major global areas year to year.
One hundred million square kilometers of available imagery.
Fifty million square kilometers refreshed annually.
More than 300 major cities refreshed annually.
All of this is available as part of your Mapcreator subscription.
Sharp resolution anywhere you go
Free sources of imagery can provide visual detail that is suitable only at regional or global levels.
Mapcreator's offerings bring sharp resolution down to street-level details. With Mapcreator Satellite, you can get:
50 centimeter resolution for regional and country details
30 centimeter high definition resolution for cities
Our resolution matches what you get out-of-the-box from competitors like Google Maps or Bing.
Combine satellite imagery with OpenStreetMap data
Visualize bustling metro areas with available open-source data – street names, landmarks, commuter rail lines, and more.
Go macro to show state- or province-level labels, borders, and continental landscapes.
See what some of our existing clients have already built with our satellite imagery offerings.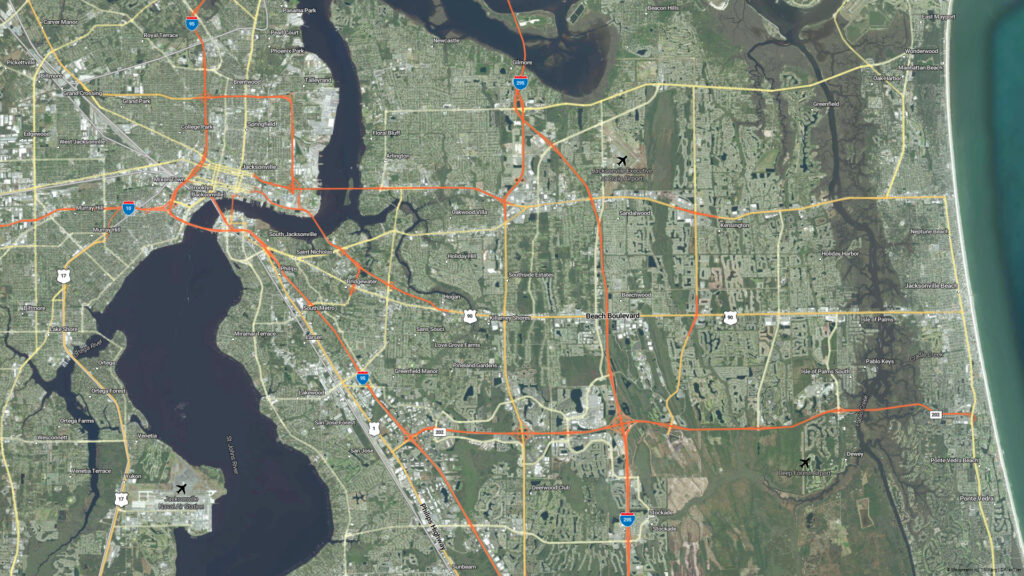 Ask your Mapcreator account manager today to get satellite imagery layers added to your account. Choose from a plain, imagery-only layer, or also get access to our hybrid layers that overlay open-source data and labels. Send us your latest creations and we'll feature them on our website in future client showcases.
Questions? Not a subscriber to Mapcreator yet? Reach out to us here.
LEVEL UP YOUR MAPS: Inquire with us about animating your maps! Make your imagery-based maps come alive with motion. Read more about our strategic partnership with GEOlayers here.