British writer Simon Weir explains how Mapcreator let him turn his idea into a best-selling self-published book
I've been a journalist since the early 1990s and since 2003 have worked on motorcycle magazines – testing bikes and products and, my speciality, writing travel stories about two-wheeled trips.
In 2013 I wrote a guidebook called Bikers' Britain for the UK's Automobile Association. It was so successful that we followed it up in 2016 with a companion volume, Bikers' Britain: The Tours and, in 2019, an updated second edition.
But I wanted to do more. I wanted to focus on Europe – on sharing the great roads I've ridden and amazing places I've seen in more than 30 years of exploring on the Continent. I pitched the idea to the AA several times, but it never got off the ground.
Finally, I had enough of waiting for the publisher to pick up on the idea. During the coronavirus lockdown, I started to look into self-publishing. It's surprisingly simple but one aspect looked like putting a stop to the whole project: where could I get the maps? Then I discovered Mapcreator and everything fell into place. Here was a simple but powerful piece of web-based software that would let me generate maps for my routes. It was easy to use, the styling was tailored to the look I wanted for the book and the output was high-quality, suitable for printing.
Working with Mapcreator
I need to create quite detailed maps and the whole point of them is that the routes are… complicated. These aren't A-to-B on the fastest roads. Touring routes are about taking the most scenic roads that deliver the best riding experience.
Rather than creating lines, I import GPX files – which appear as straight lines but snap to the road when "route" is selected. For some routes, I offer my readers alternatives and I will use the Mapcreator line tool to add the shortcut points, setting these to be dashed lines so they're obviously alternatives.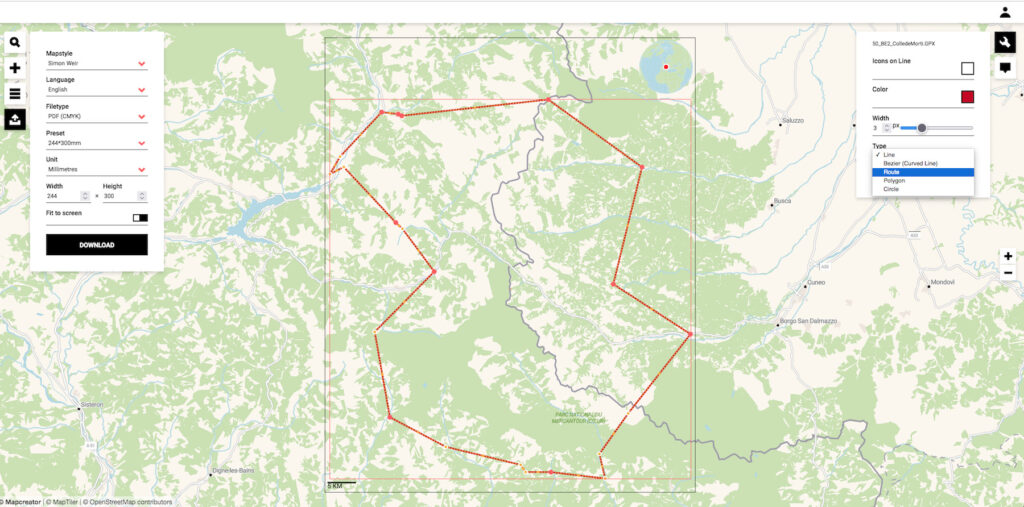 I don't expect readers to put my book in a tankbag and follow the maps I create with Mapcreator (usually they'll download a GPX file for the route from my website) but for those who want old-school navigation, the maps need to provide enough detail to transfer the route – with a highlighter pen – to a conventional fold out map.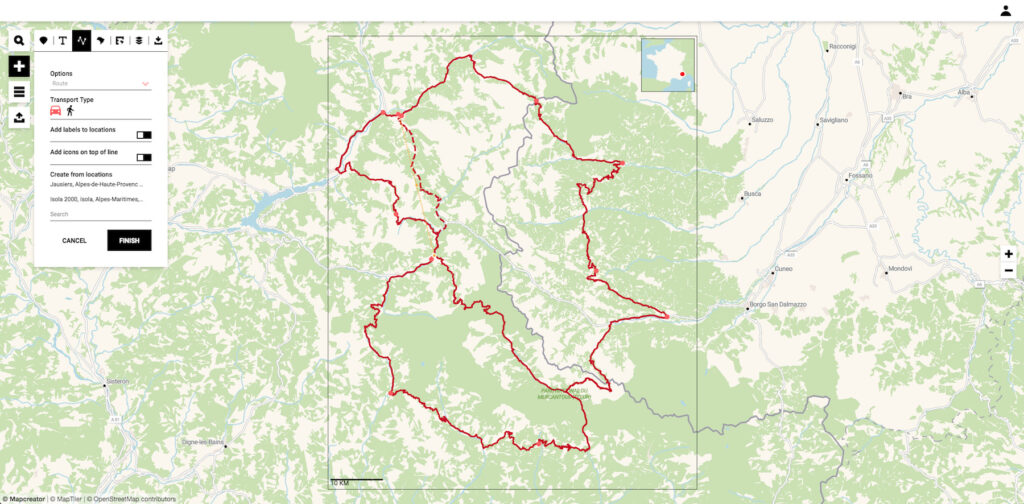 This means making sure every place that my readers will see on a road sign when riding the route is placed on the map. I also annotate each road, with a preset label style created for me by the Mapcreator team, making the process quick and easy. I plan all my routes with suggested morning, lunch and afternoon break points, which also have to be marked on the map.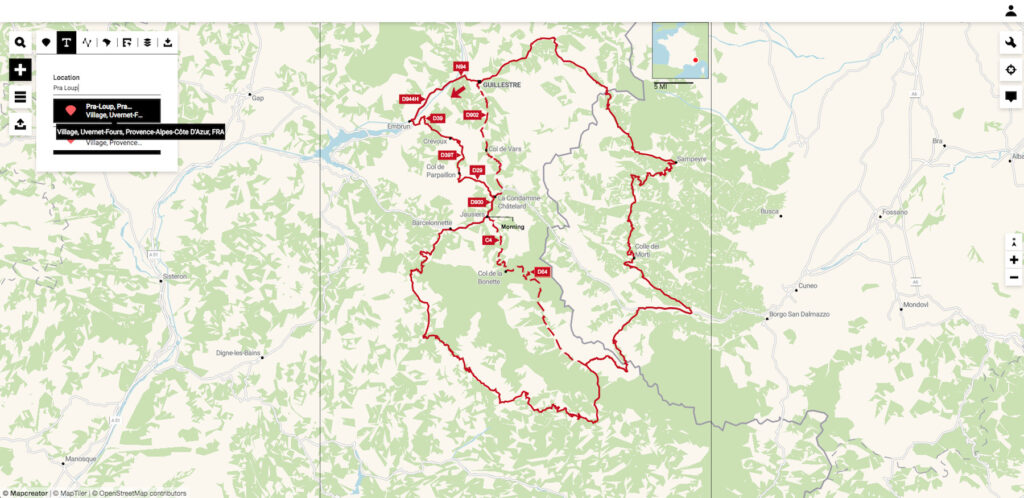 That is a lot of information on each relatively small map. Mapcreator's control-drag function allows me to position each element for maximum legibility, building up the detail to give my readers everything they need to enjoy each route.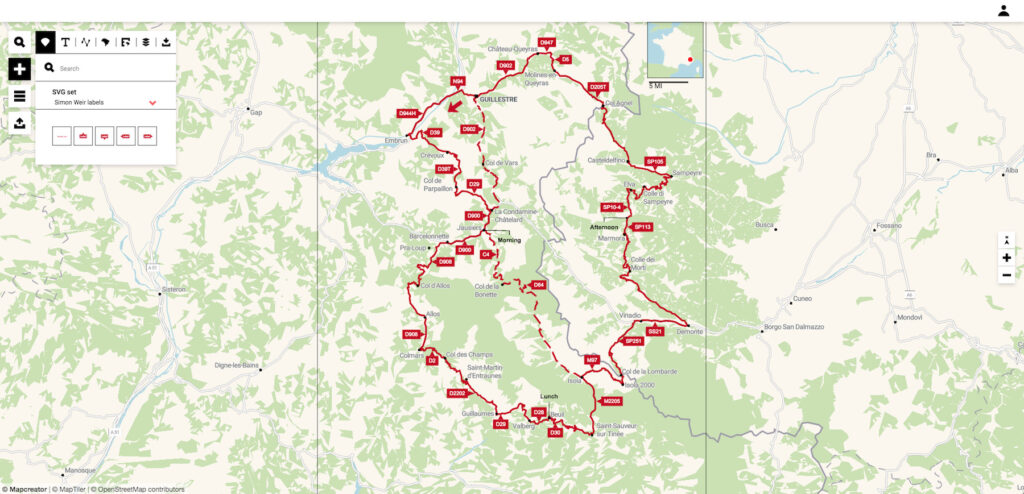 I couldn't be more pleased with the results I get from Mapcreator. In June 2021 I published Bikers' Europe: 60 must-ride motorcycle routes and it's spent the seven months swapping places with my own Bikers' Britain: The Toursas the number one and number two best-sellers in their Amazon category.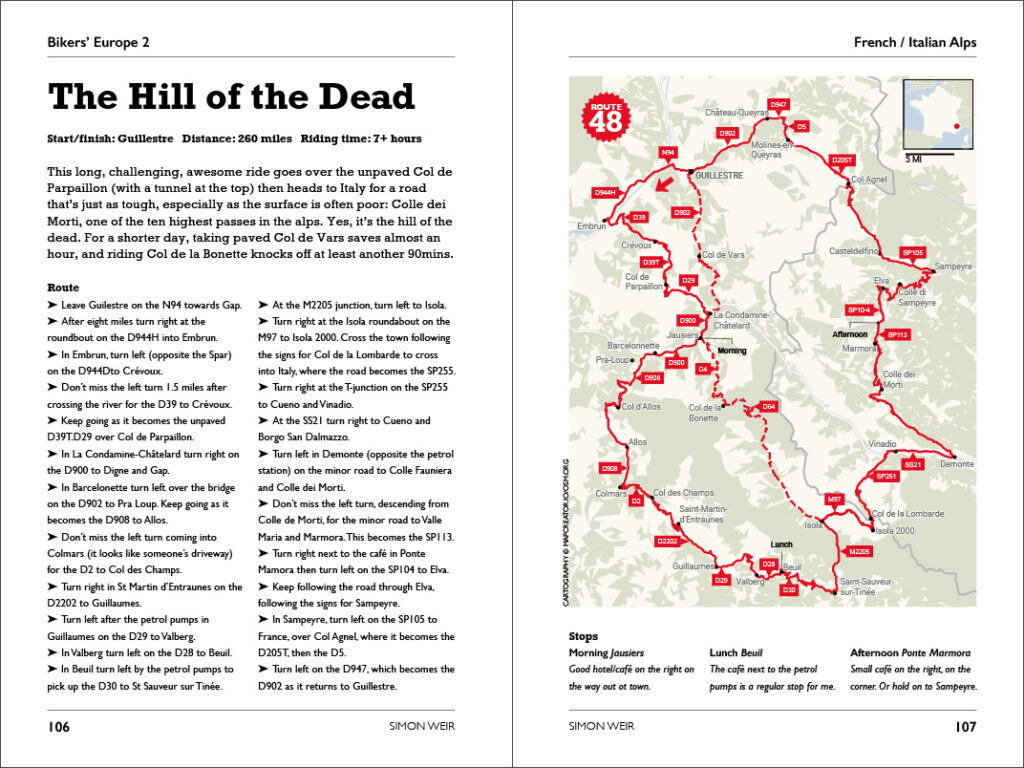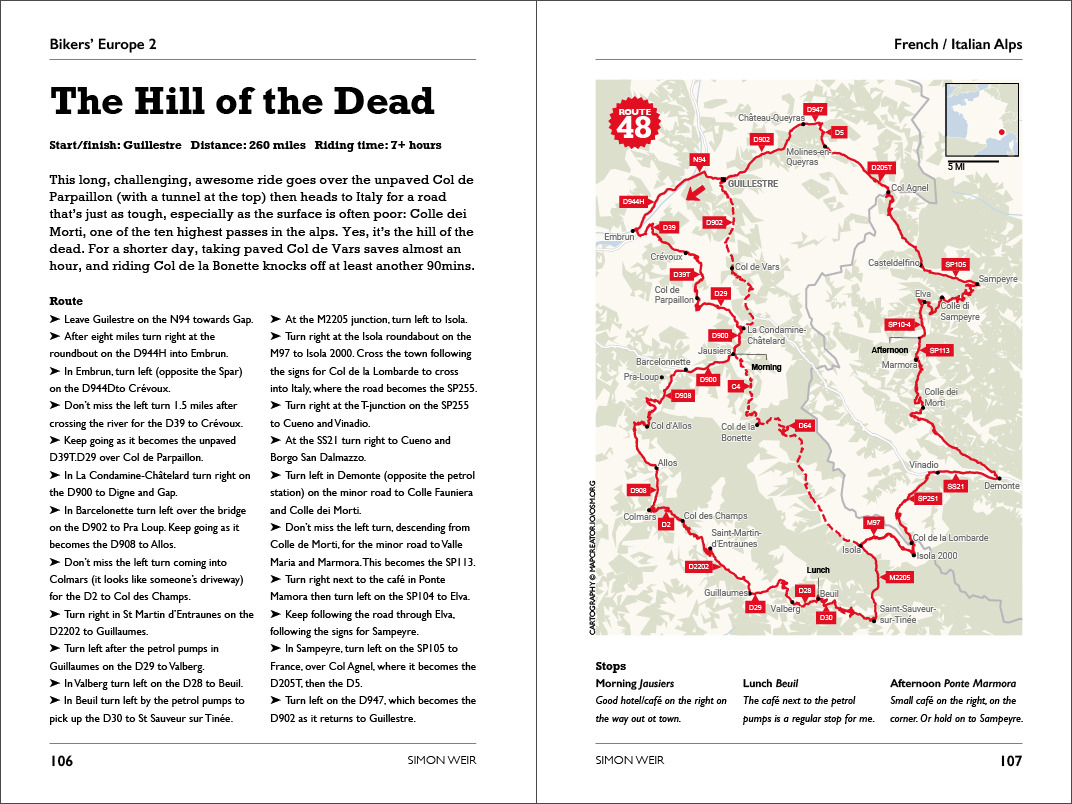 This week I've published a second book powered by Mapcreator, Bikers' Europe: Hidden Gems – European motorcycling's 60 best-kept secrets.
For further information see www.simonweir.co.uk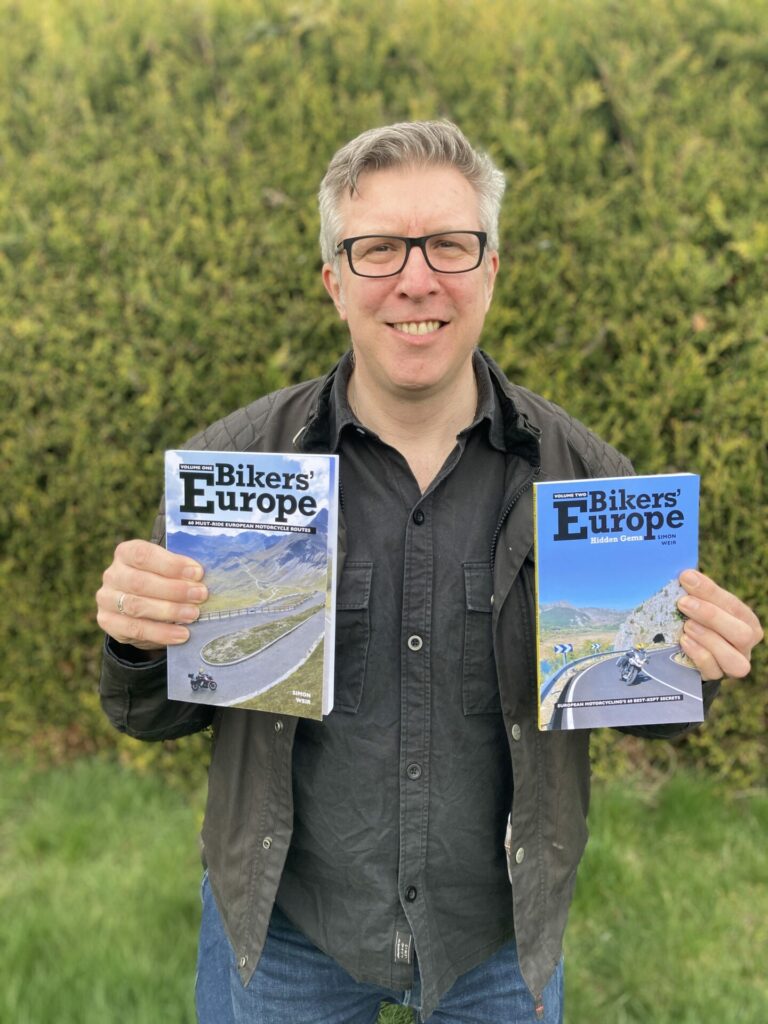 Are you interested in this tool for your company? Click here to find out more and create your first map!