Article by DataBewijst
We are DataBewijst: a Dutch data journalism company. The company was founded by four young journalists who have a passion for telling data-driven stories. And what better way to tell a story is there than visualizing it? We wanted to collaborate with Mapcreator because visualizing your data is one of the most important steps for a data journalist. The tool of Mapcreator helps us make these visualizations.
To give an example, we created two maps and wrote a data-driven journalistic article about Brexit. In this blog post, we will show you how we made this article and visualization.
(You can find the article about Brexit here.)
Determining the data-driven topic
It is always a challenge to think of a newsworthy topic that is internationally relevant, contains reliable data and can be visualized interestingly. 'Brexit' is this kind of a topic where several options are possible. We decided to focus on the economic side of Brexit: the foreign direct investment (FDI's) flows of the European Union countries.
Collecting and analyzing the data
The way of collecting the data was quite time-consuming. First we called and emailed the foreign agencies of all the EU countries. After several responses came in, we decided we had to contact the national banks of these EU countries. The result was a big data set and we decided to focus on two periods: before and after Brexit. We analyzed the data and discovered that The Netherlands was the country that stood out the most of all the other EU countries. To interpret the data correctly, we searched for explanations, context and interviewed professors and companies.
Visualizing the data
A good visualization is characterized by making the public understand the information that it represents. For our story, we had to make sure that we could show the outcomes of the before and after years of Brexit. We calculated the average so that we would have one number for each of the two maps. To be transparent, we decided to include the individual outcomes of each year in the notes of each country. Obviously, we chose the map of Europe and made a colour scheme to highlight the differences between the EU countries. As a finishing touch, we've used a slider which makes the differences between the two periods more comprehensible.

So there you have it: the behind the scenes of making this data-driven article and visualization about Brexit FDI flows. Stay tuned for more of these examples and blog posts. And do you want to know more about DataBewijst? You can visit our website via this link.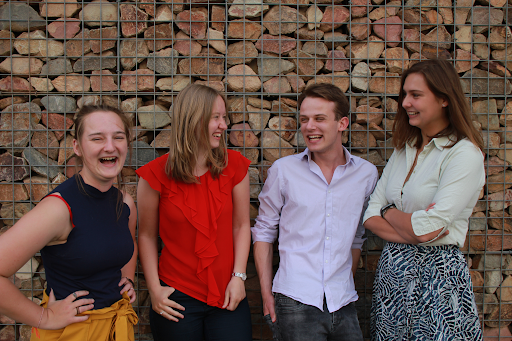 Like what you see? Don't hesitate to reach out by email or via Twitter.