We released our new Distance rings update, which rolls out the ability to draw circles from a center point with a specified distance, either in miles, kilometers, or nautical miles!
You're a commercial realtor – how do you show attractions within a certain distance of your property?
Or you're reporting government policy and you need to show the effective range of weapons in the Korean Peninsula.
Regular circles can show these things and more, but the best answer is Distance Rings that are more accurate, easier to apply, and customizable. And they're even better when you don't have to cobble them together with other tools and try to import and hand-center them in your map project.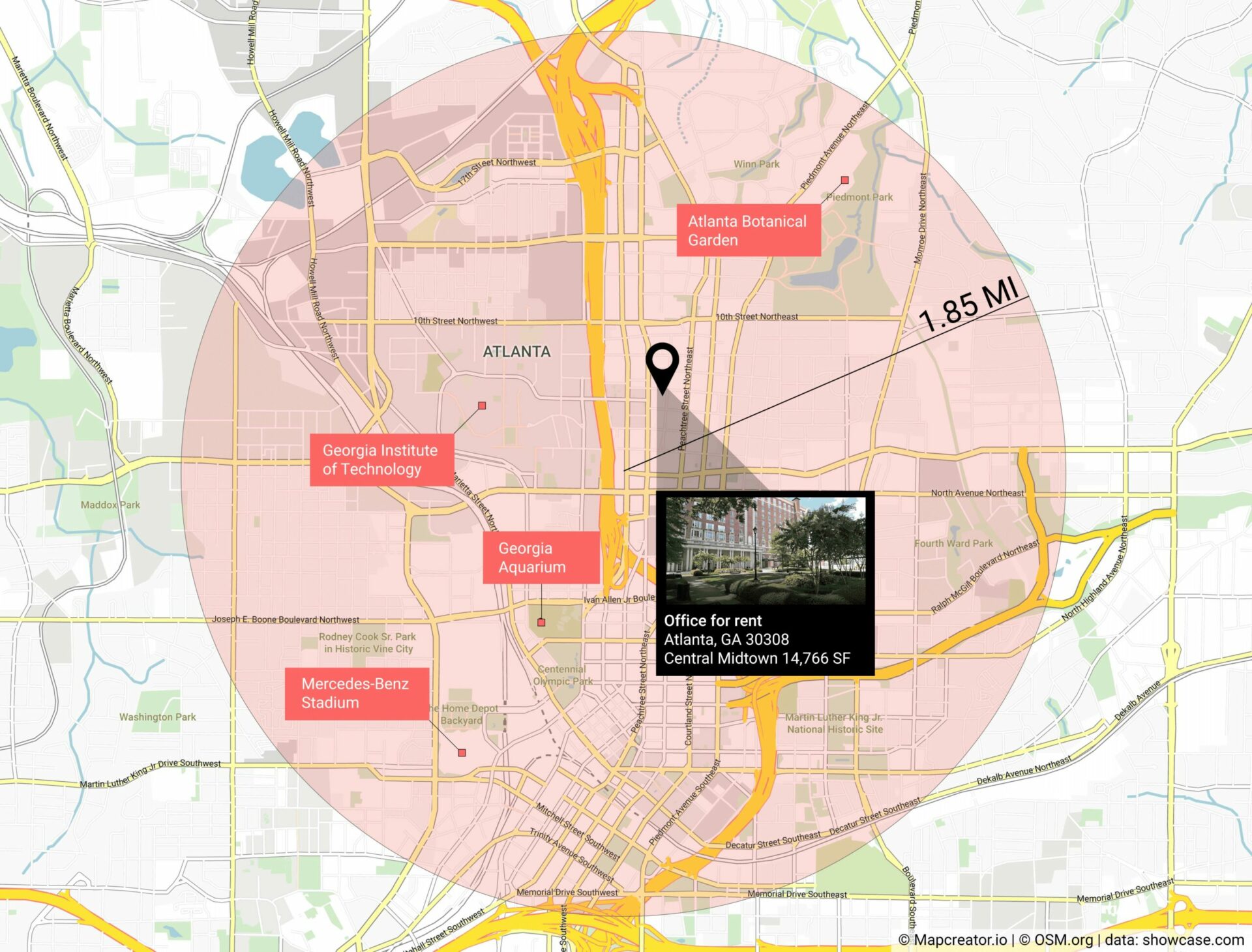 For many mapmakers, such an easy non-technical tool to draw precisely centered and sized circles has long been out of reach, until introduced now as part of Mapcreator's unique features.
Unprecedented accuracy
Worried about map distortions? Mapcreator's new drawing tool automatically adjusts to the earth's curvature so that your circles are accurately drawn on standard Mercator projections.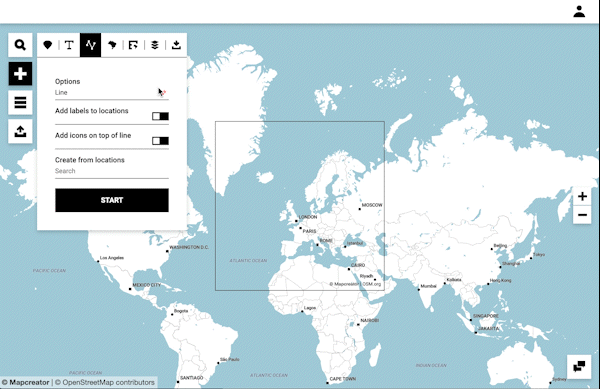 Another use case—the range of a North Korean intercontinental ballistic missile (ICBM) wraps properly around the north pole. And because we can set the distance down to the exact kilometer, nautical mile, or imperial mile, we created a map that's even more accurate than other published ones.
Mapcreator's distance rings are also fully compatible with our interactive map options. Create click or hover events with any new rings you draw on a map.
What will You Create?
Let us know here and we'll feature your map!
Need help with your project? Get a personal, friendly demo of distance rings and other powerful Mapcreator features.