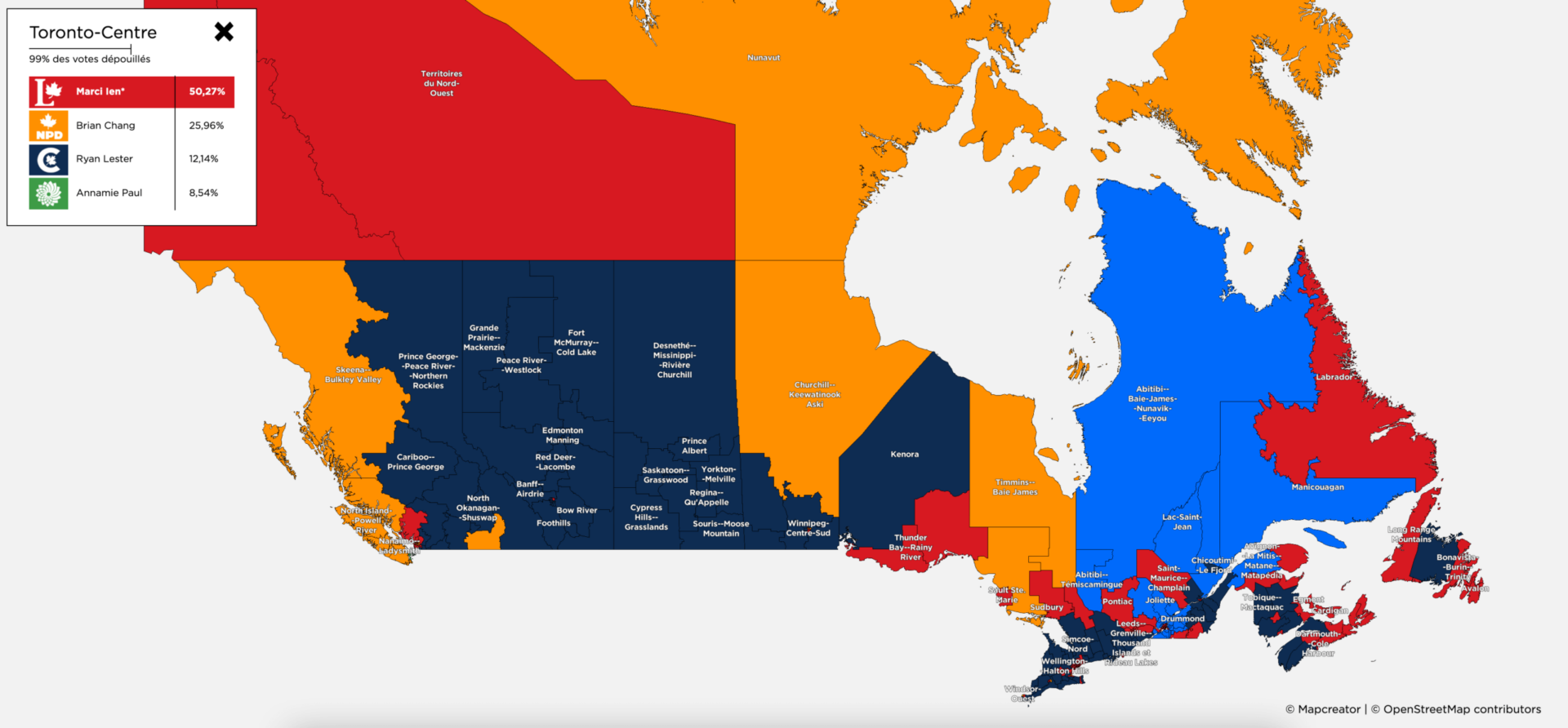 Last week Mapcreator exclusively partnered with Canadian television network TVA. We published live updates on an interactive map which was presented on their news shows.
Canada is divided into 338 electoral districts called ridings. Per "first-past-the-post" system, the candidate who receives the most votes per district becomes their Member of Parliament (MP) and represents the riding in the House of Commons (one of the two chambers of the bicameral Parliament of Canada). The composition of Parliament will determine who wins the election. Almost always, the party with the most seats forms the government, even though they might not have the majority of the popular vote. This party's leader becomes the Prime Minister. The incumbent Prime Minister is Justin Trudeau, who called for the federal elections early August 2021.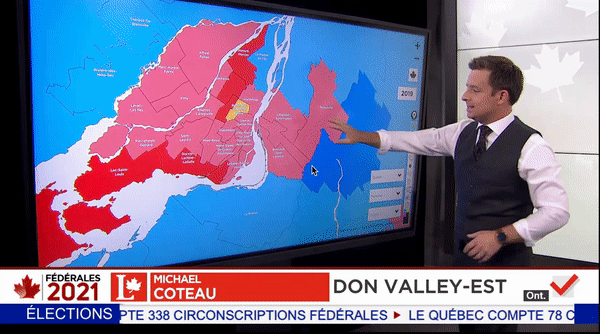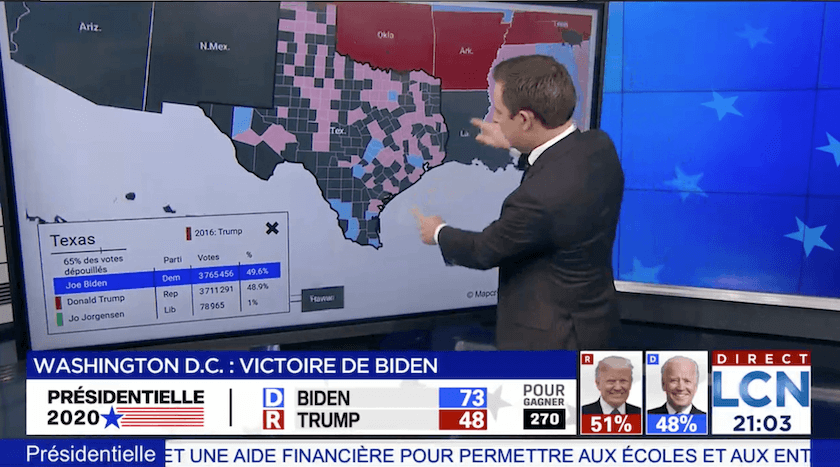 If you would like to learn more on how to use maps in videos, visit our broadcast page or contact us via email or Twitter.